Artists jump at the chance to attend Frogman's
The Frogman's Print Workshop is celebrating it's 38th year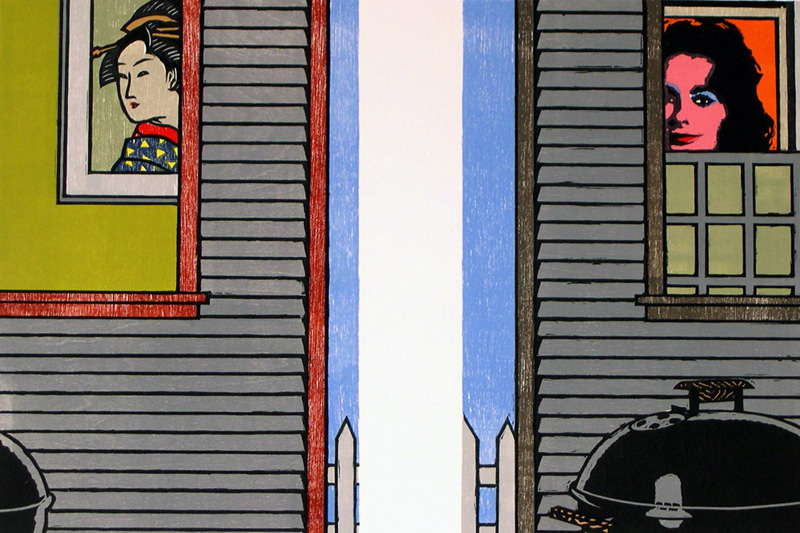 This year's workshops are taking place in the Weber Fine Arts Building with two sessions. The first session is July 1-6 and the second is July 8-13.
Participants come from all across the country and the world to attend, learn and create works from an all-star group of faculty. Some of the areas featured this year are; stone lithography, color intaglio, letterpress, monotype / monoprint, color intaglio, reduction relief, relief engraving, bookbinding, plate lithography, water-based screenprinting and color woodcut methods and techniques.
In addition to the workshops, the public is invited to tour the many works that will be displayed throughout the Weber Fine Fine Arts building and in Omaha. Learn more about the various exhibitions here.
Frogman's began in 1979 when Professor Lloyd Menard led five school teachers to the Black Hills of South Dakota for a drawing class. Prints were first introduced in 1981 and the workshops evolved into the Black Hills Print Symposium which took place at various sites in Western South Dakota.
The Black Hills set an amazingly beautiful backdrop to the workshops, but by 1996, the workshops had outgrown the confines of the Hills and were moved to Beresford, South Dakota, home of Frogman's Press & Gallery. The workshops would only spend two years based out of Beresford before moving to nearby Vermillion and the University of South Dakota. Frogman's would call USD home for nearly twenty years.
In 2016, Frogman's made the big leap to Nebraska and the University of Nebraska at Omaha, where the Frogman took his first ever print class over 50 years ago. Frogman's Print Workshops will be celebrating their thirty-eighth workshop this summer.
Contact Us
If you have a story idea or inquiry please contact:
Randy Mattley, Communications Specialist, College of Communication, Fine Arts and Media
rgmattley@unomaha.edu • 402.554.3216