Sydney Buchanan's ''Rhino Chair''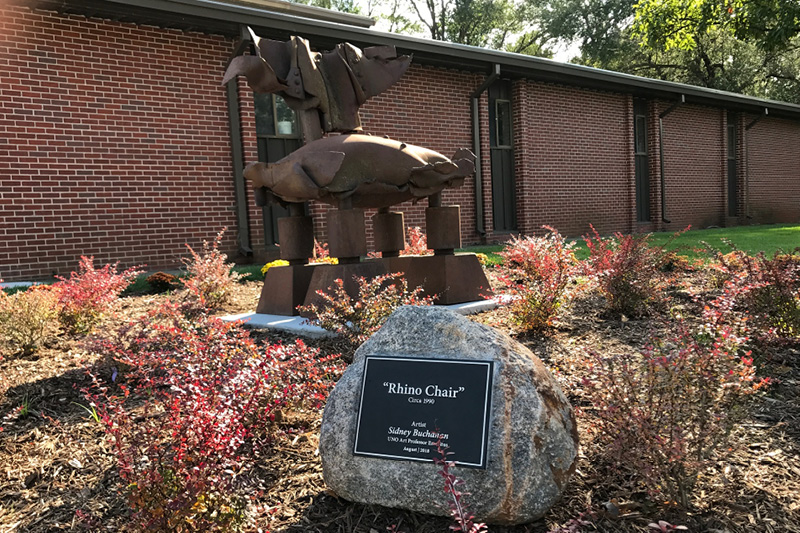 A renowned local artist, Sydney "Buzz" Buchanan's sculpture, "Rhino Chair," now resides on UNO's Dodge Street campus.
Buchanan retired from teaching art courses at UNO in 2002 and was integral to the education of many art students. Trudy Swanson—local sculptor of "Horses of Honor" which sits just beyond the south door of the Weber Fine Arts Building—recently gifted Buchanan's sculpture to UNO.
Prominently featured in front of the Sculpture and Ceramics Studio, "Rhino Chair" is a subtle but unique addition that contributes to the creativity featured on campus. Weighing nearly 3,000 lbs. and standing about six feet tall, this sculpture is crafted from Corten steel, which ranges in thickness from ¼" to ¾" on different points of the sculpture. "Rhino Chair" is bold, commanding to its viewers, and echoes the creative possibilities to students as they pass by it.
Sidney's work is exhibited throughout Omaha. He created the black metal tube sculpture that towers over the west side of Durham Science Building among others.