Making an imprint on hearts and lives
Fifteen students in Amy Haney's printmaking class visited the Intercultural Senior Center for a service learning project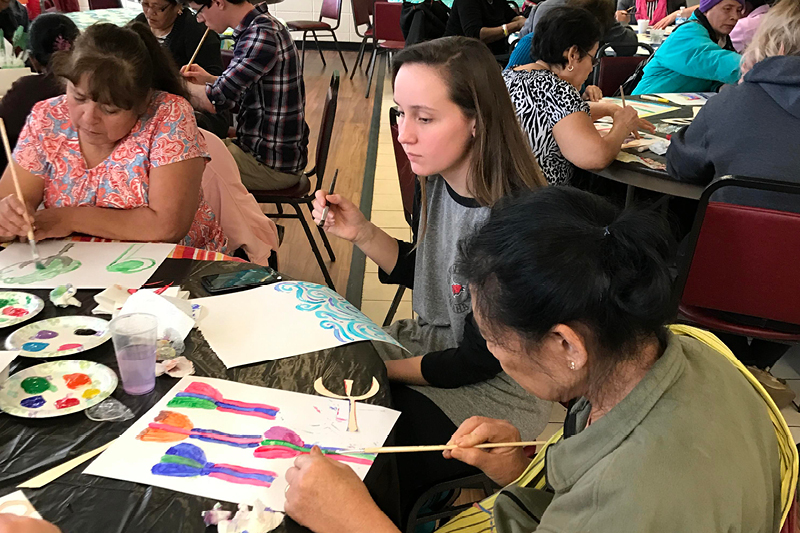 UNO students in Amy Haney's printmaking 3510 class visited the Intercultural Senior Center for a service learning project earlier this March. It was the first project of this type for the student group but it likely won't be the their last.
The Intercultural Senior Center's mission is to improve the dignity, quality of life and physical well-being of seniors from around the world through advocacy, education, access to social services, and cultural enrichment activities that benefit the entire community.
The students demonstrated techniques on stenciling and stamping textures and then collaborated with seniors to produce a personal, inventive image based on the combination of color and shape. They also shared an understanding of color, design and basic additive printmaking approaches in developing an understanding of basic image building.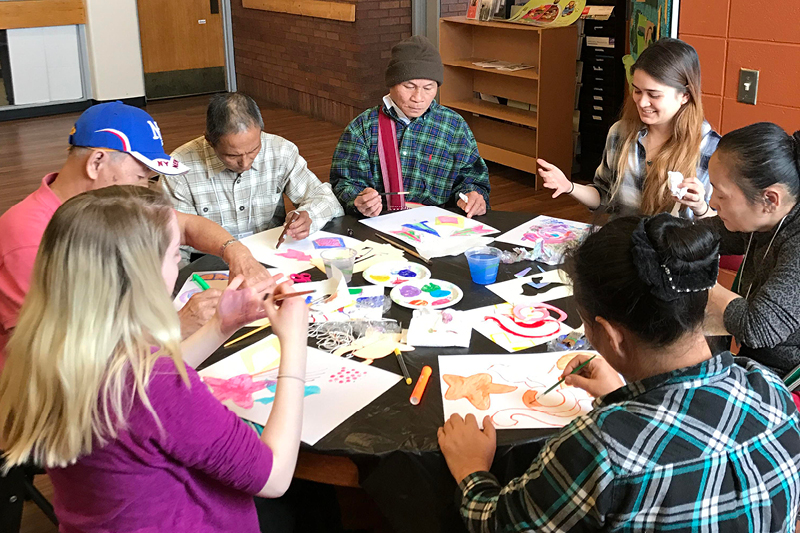 "It was the first service project that we have done and my students got as much from it as the group of 35-40 seniors did. We're looking forward to doing a similar project again." Amy Haney, School of the Arts instructor in Art & Art History at the University of Nebraska at Omaha (UNO)
The students who participated were:
Josh Christensen, Sophie Ford, Natalie Hafner, Samantha Helms, Seth Minturn, Sandra Murphy, Ingrid Najera, Jon Robles-Ramos, Alissa Rosentrater, Cameron Schlotfeld, Debra Townsend, Savannah Whetstone, Amanda Wood, Audrey Wright
Contact Us
If you have a story idea or inquiry please contact:
Randy Mattley, Communications Specialist, College of Communication, Fine Arts and Media
rgmattley@unomaha.edu • 402.554.3216