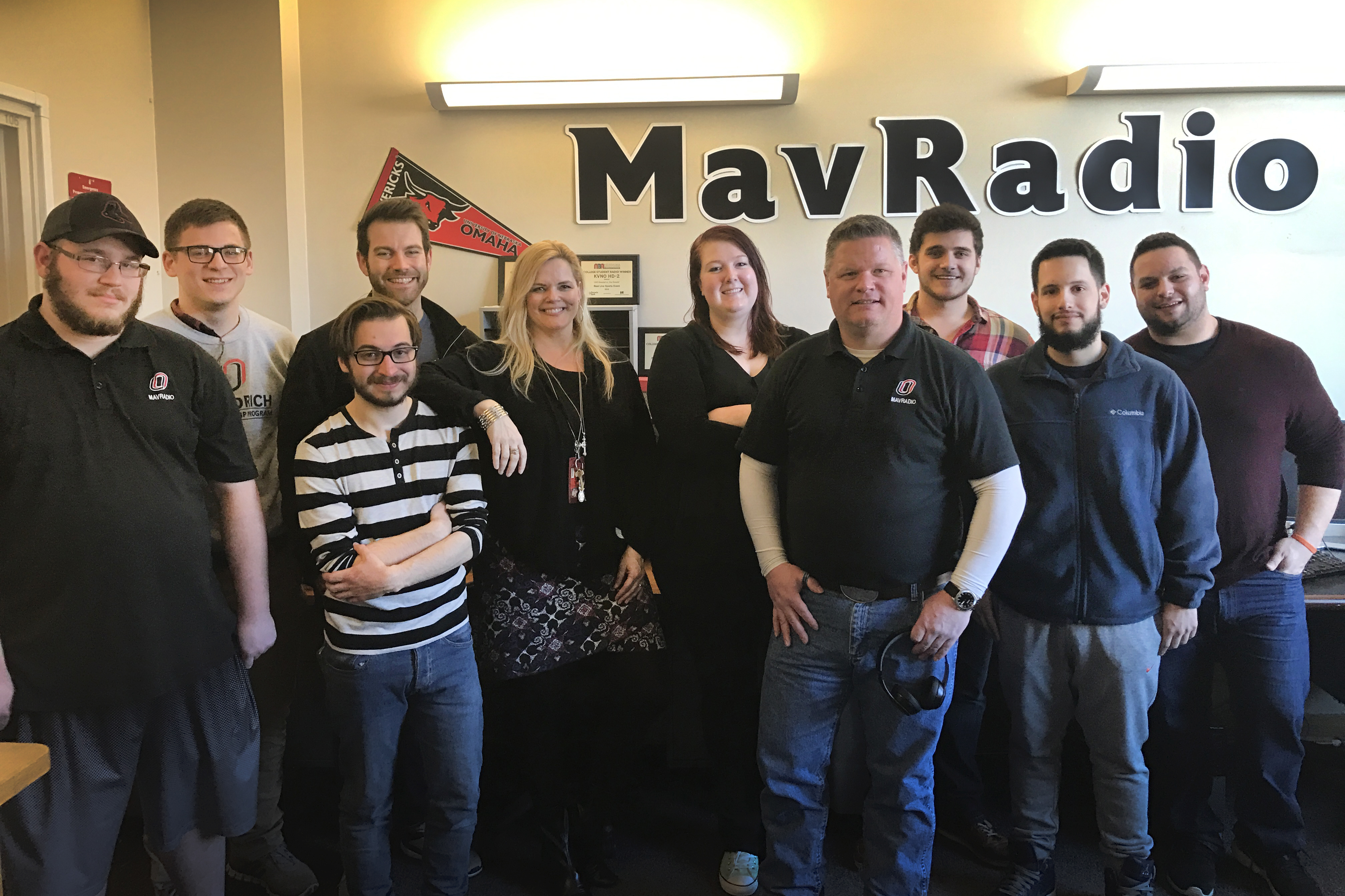 The Broadcast Education Association has selected UNO MavRadio students for their 2017 National Festival of Media Arts Awards. Prizes will be awarded during the BEA's annual convention April 22-26, 2017 in Las Vegas, Nevada. BEA is the premiere international academic media organization, driving insights, excellence in media production, and career advancement for educators, students, and professionals.

Students earned top honors and other awards from a collection of 1,450 entries from 175 colleges and universities. Among the universities submitting awards were; ASU, Michigan St., Purdue, University of Florida, Syracuse, UC Berkeley, Elon University, University of Maryland, University of Nebraska- Lincoln, and Ball State.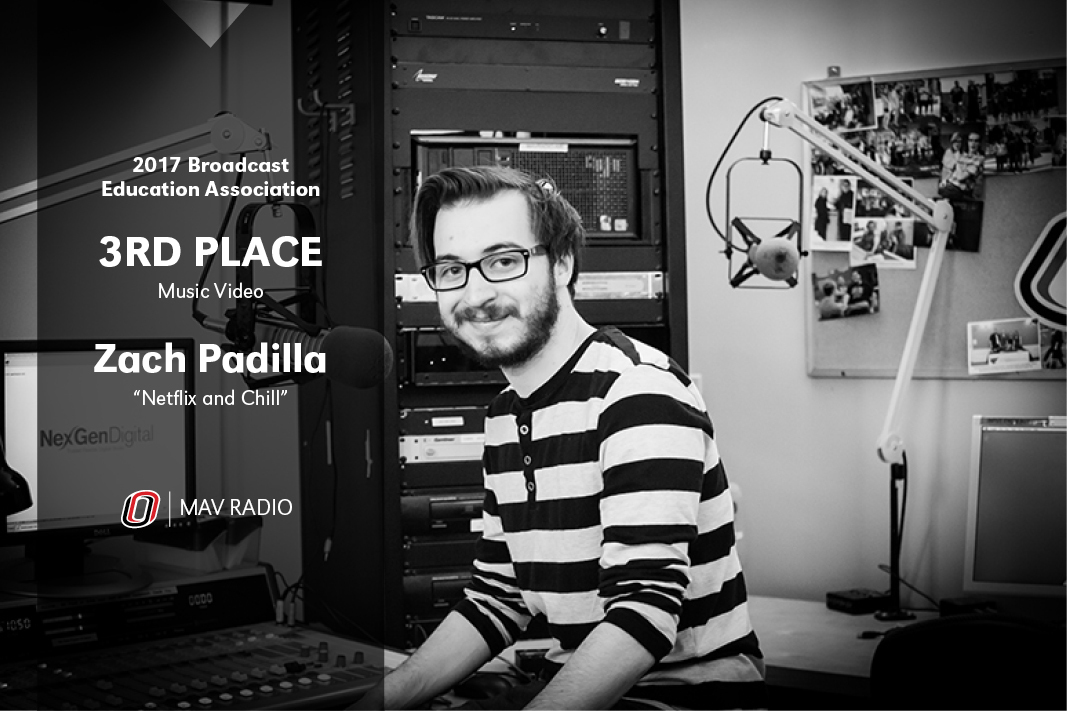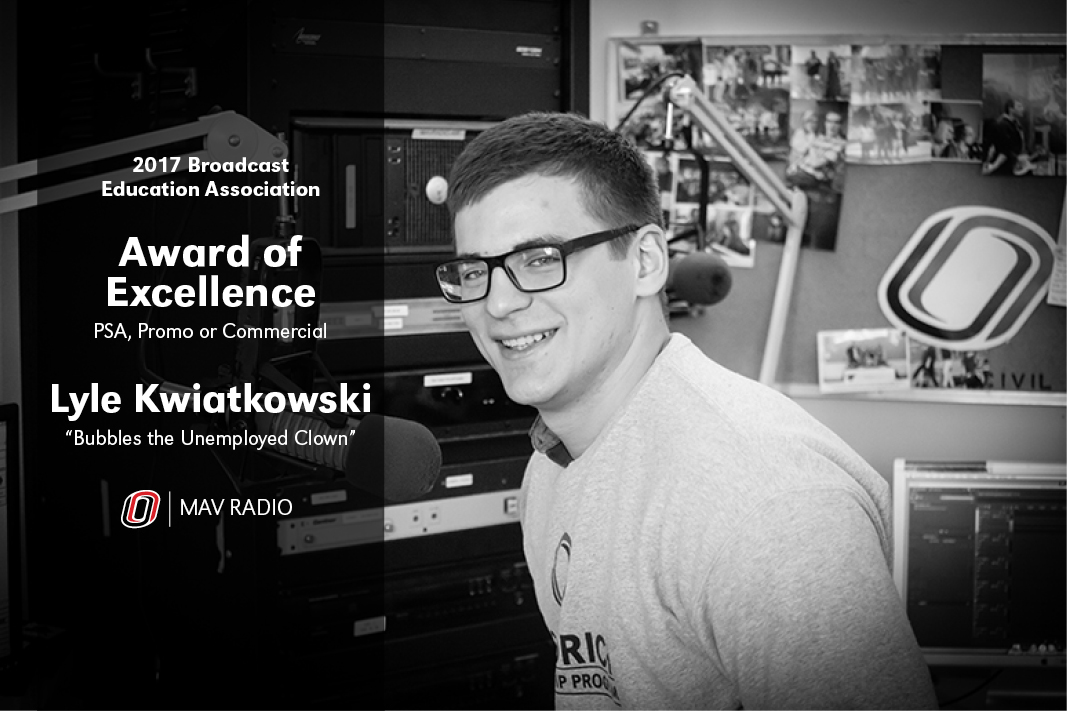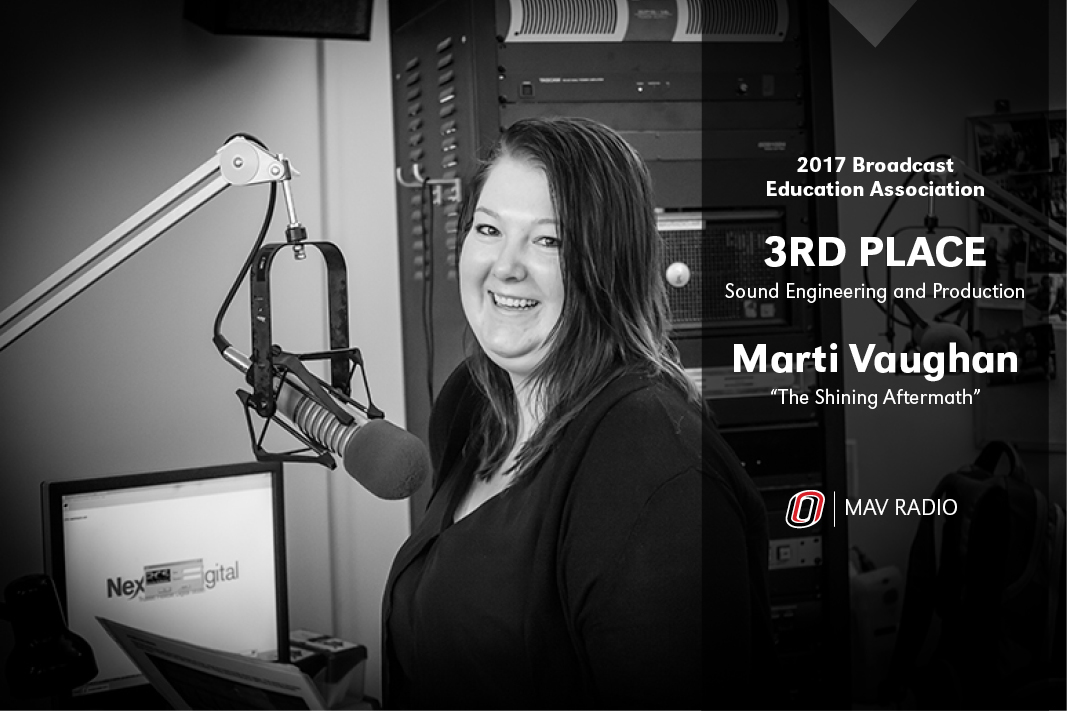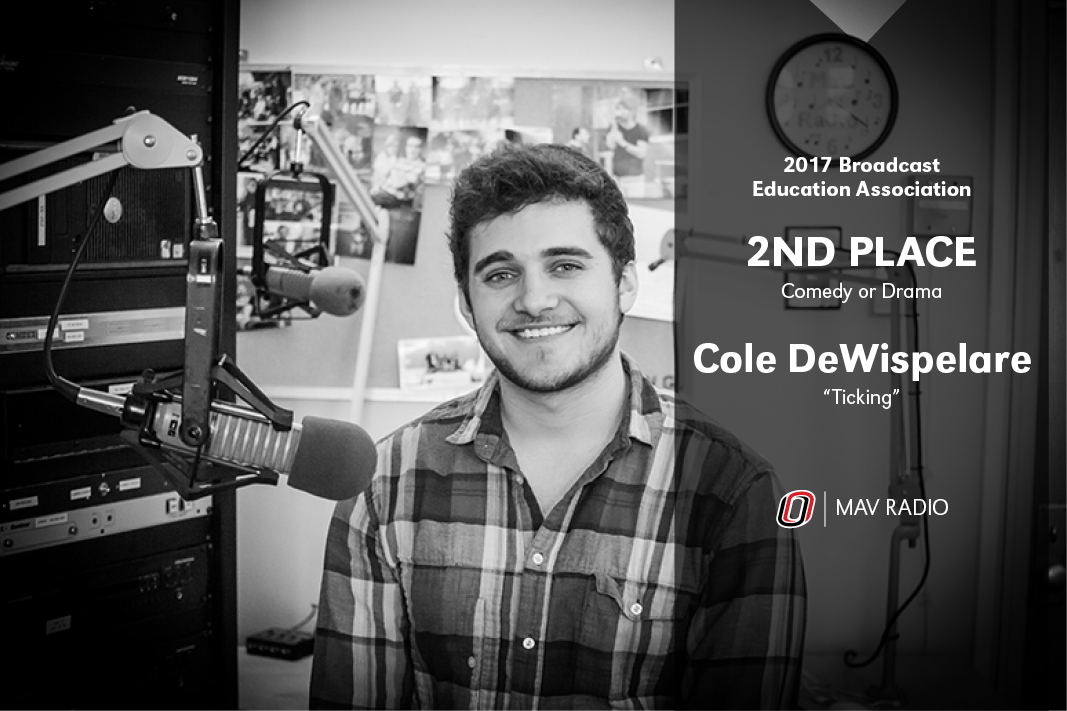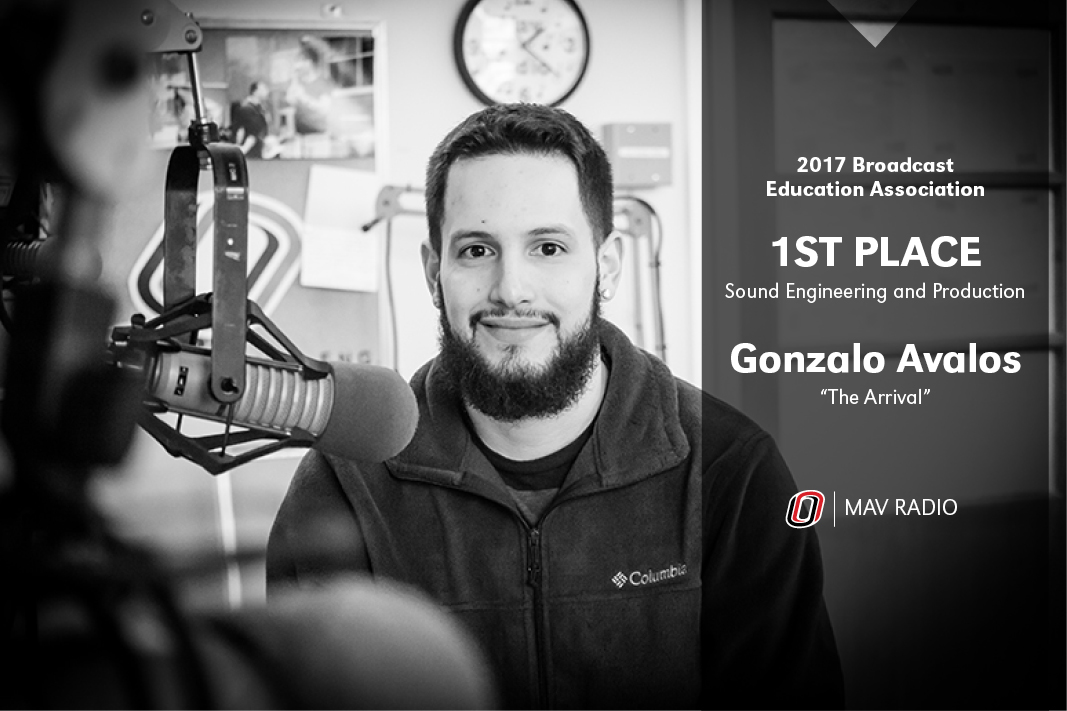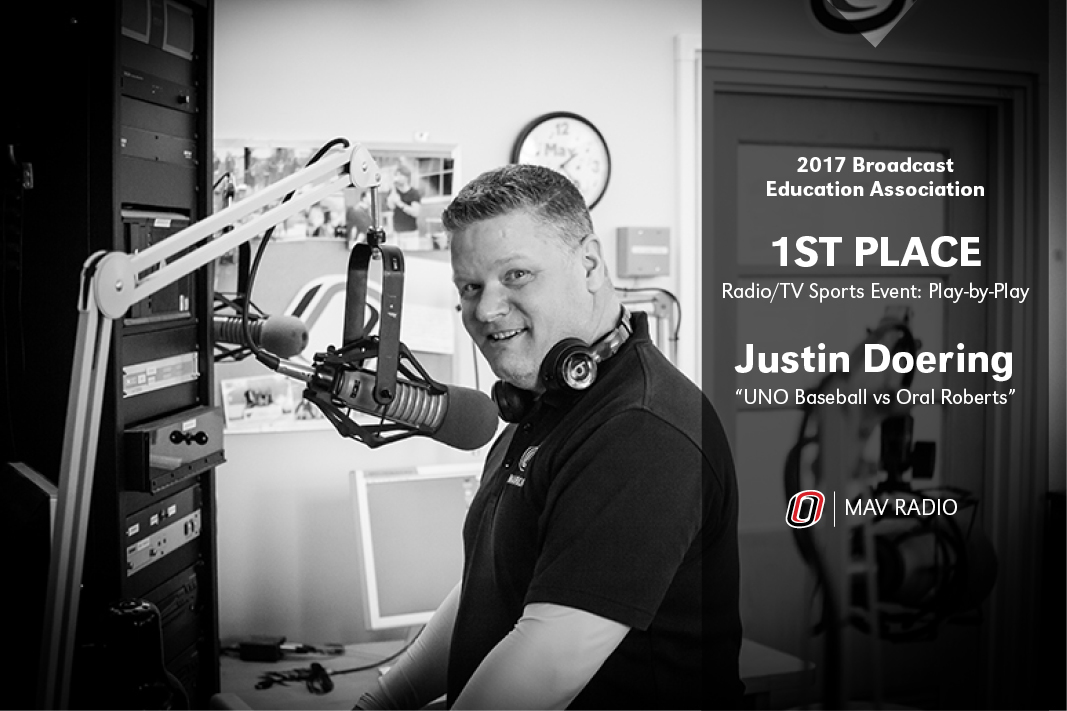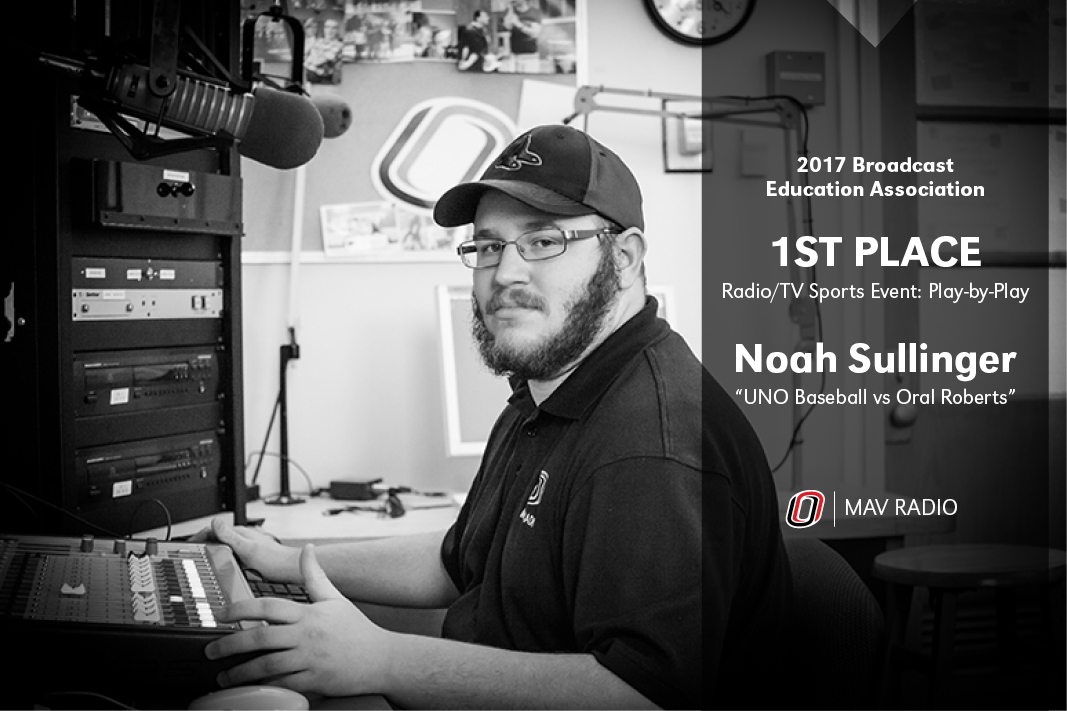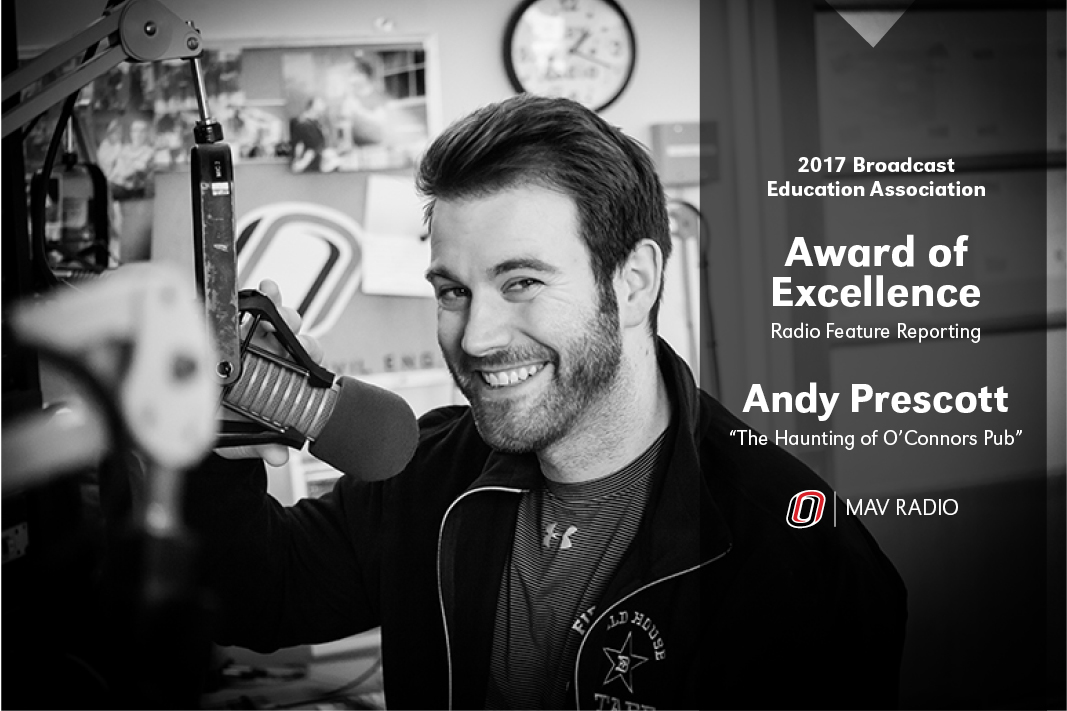 Not Pictured - James Zanders 3rd Place, Music Video "Netflix and Chill"
Radio/TV Sports Event: Play-by-Play Talent Category
1st Place: Noah Sullinger, Justin Idelman & Justin Doering, UNO Baseball vs. Oral Roberts
Sound Engineering and Production Category
1st Place: Gonzalo Avalos, The Arrival
Comedy or Drama
2nd Place: Cole DeWispelare, Ticking
3rd Place (tie): Marti Vaughan, The Shining Aftermath
PSA, Promo or Commercial
Award of Excellence: Lyle Kwiatkowski, Bubbles the Unemployed Clown
Radio Feature Reporting Category
Award of Excellence: Andy Prescott, The Haunting of O'Connors Pub
Music Video Category
3rd Place (tie): James Zanders & Zachary Padilla, Netflix and Chill
MavRadio General Manager Noah Sullinger said, "It's an incredible honor to be selected as a BEA award winner, especially considering the caliber of competition throughout the country. As a station, MavRadio put up their all-time number for total recognitions, a number that speaks volumes about the talent and ability of this group."
The mission of MavRadio KVNO HD-2 is to provide UNO students the opportunity to gain professional radio experience to pursue a career in the broadcast industry. The student-operated radio station strives to provide college programming and sports play-by-play that isn't available in the Omaha market.

MavRadio can be heard on 90.7 HD2, www.MavRadio.fm or on the free TuneIn app.
This isn't the first time the station's talent has placed at the national level. In 2013, student Matthias Jeske earned 1st place for Best On-Air Personality. In 2014 and 2015, the award winners doubled to two both years. MavRadio General Manager Noah Sullinger said, "It's an incredible honor to be selected as a BEA award winner, especially considering the caliber of competition throughout the country. As a station, MavRadio put up their all-time number for total recognitions, a number that speaks volumes about the talent and ability of this group."
Contact Us
If you have a story idea or inquiry please contact:
Randy Mattley, Communications Specialist, College of Communication, Fine Arts and Media
rgmattley@unomaha.edu • 402.554.3216