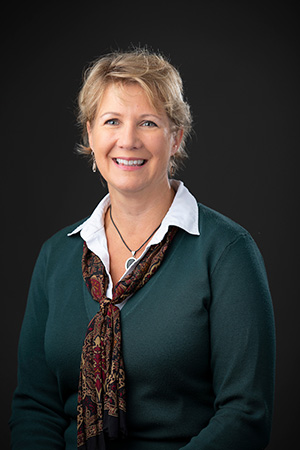 Sarah Edwards, Ph.D.
Assistant Vice Chancellor for Curriculum and Programs
Academic Affairs
---
email:
office:
office phone:
Additional Information
Areas of Focus
Course Development
Program and Unit Development:: Minors & Concentrations; Degrees, Majors & Certificates; Organizational Units
Course, Laboratory, Miscellaneous Fee Proposals
Educational Policy Advisory Committee
Academic Learning Communities: Honors Program, Thompson Learning Community, AFROTC/AROTC
Student Honors Convocation
Education
Ph.D., Teaching and Teacher Education, minor in Language, Reading, and Culture, University of Arizona
M.A., Masters in Teaching, Friends University
B.A., English Literature and Secondary Education, Loras College
Biography
Dr. Edwards is a tenured professor in the Teacher Education Department and currently serves as an active participant in the administrative decision-making processes in the Academic Affairs Office. Her position is responsible for assisting the Senior Vice Chancellor in planning, directing, evaluating, and developing undergraduate academic programs; collaborating with other divisions of the University to analyze and develop recommendations in response to evolving issues; and providing leadership for developing and achieving strategic initiatives.  Those primary responsibilities include leadership for meeting the goals and objectives of the University's strategic plan for undergraduate education; implementation and administration of policies and regulations affecting students; and leadership and facilitation for the processes of curriculum development. In addition, this position is responsible for leadership and support for Academic Learning Communities, such as the Susan Thompson Buffett Scholars and the Army and AFROTC detachments, as well as coaching and guidance for the University Honors Program, National Honors, Scholarships and Awards, and oversight and planning of the Student Honors Convocation.