Graduate School Success: Essential Insights for First-Year Students
Navigating graduate school as a first-year graduate student
contact: Molly Walther - Office of Graduate Studies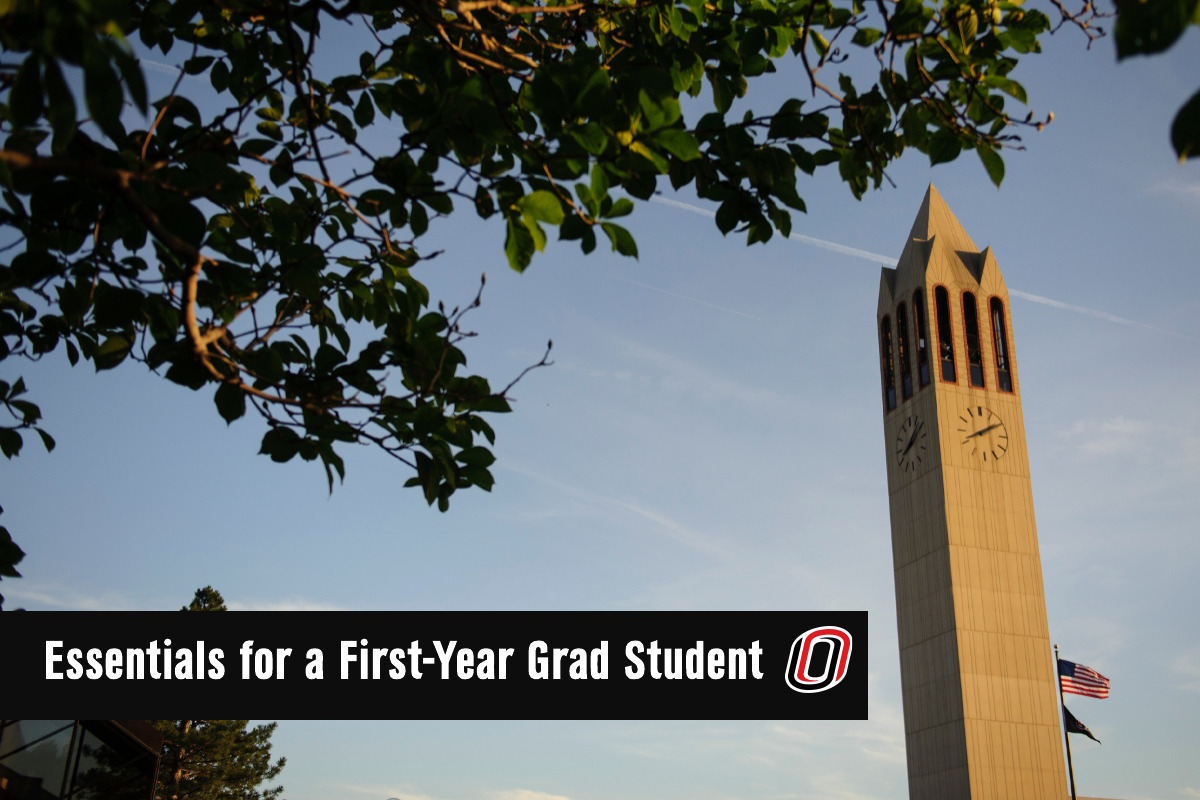 Entering graduate school is an exciting yet challenging phase of academic life. As a first-year graduate student, it is crucial to lay a solid foundation for success. Here are some key insights that every first-year graduate student should know as they navigate the realm of graduate school.
Mastering Time Management
Effective time management becomes an indispensable skill in a student's graduate school experience. With an increased workload and demanding academic expectations, efficient time allocation becomes paramount. By creating a well-structured schedule and setting clear priorities, a graduate student can strike a balance between coursework, research, and personal commitments, ensuring productivity while avoiding burnout.
Cultivating Collaboration and Networking
Collaboration and networking are equally vital aspects of graduate school. Engaging with peers and faculty members provides avenues for intellectual discussions, support, and potential collaborations. Building a strong professional network not only enriches one's academic journey but also opens doors to future career opportunities.
Enhancing Communication Skills
Developing effective communication skills is crucial for a successful graduate student. Whether it is presenting research findings, taking part in seminars, or engaging in scholarly debates, articulating ideas clearly and concisely becomes indispensable. Effective communication fosters beneficial academic relationships and enhances the impact of one's work.

Embracing a New Way of Thinking
Graduate school requires a different level of thinking than what most undergraduate classes needed. Students will be pushed to consider and work through problems and puzzles in new ways and will be pushed to produce their own research questions to investigate. Classes tend to be heavier on reading, writing, and open discussion but lighter on the traditional lecture style that so many students experienced in undergraduate classes. This change can feel unnerving because it is more challenging to make the adjustment to consistently think this way. Students should be prepared to be open minded to this new learning style and may go through a learning curve during their first year of graduate school.
Master the Art of Research and Creative Activity:
Research is the backbone of graduate studies. Hone research skills by attending seminars, workshops, and collaborating with experienced researchers. Participating and presenting at conferences to highlight research and network with fellow program peers is also a key step to take during a student's time in graduate school.

Prioritizing Self-Care
Graduate school is also an ideal time to develop self-care practices. Engaging in activities that promote physical and mental well-being can combat the stress and pressure that often go with higher education. Regular exercise, quality sleep, and pursuing hobbies not only recharge the mind but also improve overall academic performance.

Seeking Guidance and Mentorship
Seeking guidance and mentorship is another invaluable asset for a first-year graduate student. Establishing strong relationships with faculty advisors or mentors can offer expert insights, guidance, and support throughout the academic journey. Mentors can supply constructive feedback, help navigate challenges, and aid in identifying research or career opportunities.

Accepting Setbacks as a Catalyst for Growth
Finally, accepting setbacks as an opportunity for growth is essential in graduate school. Research endeavors may encounter roadblocks, coursework may prove challenging, and imposter syndrome can creep in. Imposter syndrome can be isolating, but it is actually quite common in graduate students. Remember that fellow cohort members are probably feeling the same way, and older graduate students in the program are familiar with these challenges as well. Understanding that setbacks are a natural part of the learning process and enables one to persevere, learn from mistakes, and develop resilience.

The University of Nebraska at Omaha (UNO) offers graduate students many student resources and support throughout their journey. Access to our Campus Resource Guide gives students the opportunity to easily find different services and student success offices and departments. A first-year graduate student prioritizing these key insights will be well-equipped to navigate the challenges and reap the rewards that graduate school has to offer.

About UNO Office of Graduate Studies
The UNO Office of Graduate Studies has more than 110 years of experience educating professionals and academics, and helping individuals succeed in their careers. The mission of the Office of Graduate Studies is to develop, enhance, and promote outstanding graduate education; to ensure a rich environment for learning, creative activity, and the discovery and communication of new knowledge; and to be recognized for excellence in regional, national, and global engagement and contributions. With over 90 graduate programs at all levels, UNO has numerous opportunities.
About the University of Nebraska at Omaha
Located in one of America's best cities to live, work and learn, the University of Nebraska at Omaha (UNO) is Nebraska's premier metropolitan university. With more than 15,000 students enrolled in 200-plus programs of study, UNO is recognized nationally for its online education, graduate education, military friendliness, and community engagement efforts. Founded in 1908, UNO has served learners of all backgrounds for more than 100 years and is dedicated to another century of excellence both in the classroom and in the community.