Steps to Take Before Your First Semester Begins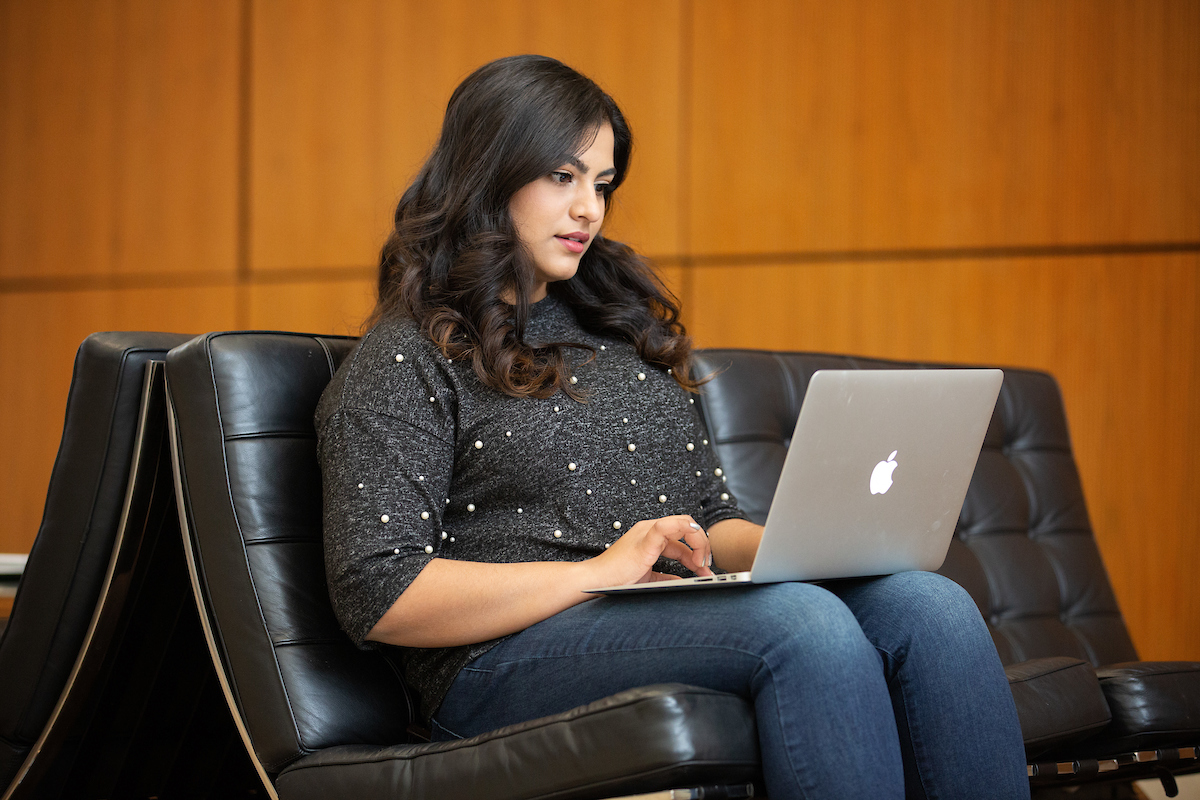 Congratulations on your recent admission to graduate school at the University of Nebraska at Omaha (UNO)!
Contact Your Advisor or Graduate Program
If you were admitted to a graduate certificate, master's, educational specialist, or doctoral program, you are encouraged to contact your advisor regarding questions about enrollment. Your advisor's name can be found on your plan of study or via MavLINK. Special note for students admitted as non-degree or unclassified: Anyone admitted under these categories should consult with the appropriate department/school regarding class availability and enrollment.
---
Enroll in Coursework for Your First Semester
Log in to MavLINK. Select "Enrollment" on the left-hand side, then select "Class Search" to search for your classes. Click the "Agree" button, select your term at the top, and then search by Subject and Career (Graduate). The remaining fields are not necessary.
---
New Graduate Student Welcome And Virtual Orientation
The Office of Graduate Studies hosts a New Graduate Student Welcome event at the beginning of the fall semester, but we also offer a virtual orientation throughout the academic year via Canvas. We encourage all newly admitted students to review the Canvas modules for important information and resources. Graduate Assistants also have access to an additional orientation module.
Welcome and Virtual Orientation
---
Accessing Courses and Course Materials
After enrollment, students may log into Canvas to access their course materials, such as syllabi, assignments, and relevant documents. Students will also be able to directly contact their professors through Canvas. Enrolled courses may not be published on Canvas until the first week of the semester.
---
Review Instructional Technology Resources
Information Technology Services supports most of the major computer systems on campus including email and Canvas, as well as the campus network and telecommunications.
---
Get Familiar with Paying Student Accounts
Student tuition and fee bills are generated on the last business day of each month and are due by the 23rd of the following month.
Change Your Non-Resident Status (If Applicable)
The Office of Graduate Studies makes an initial residency determination based on information provided at the time of application. Any student who has lived in the state of Nebraska for 12 months or less, or provides any information that indicates that they may not be a Nebraska resident for tuition purposes, will be admitted as a non-resident and will need to apply to change their residency status.