Fall Meet the Buyers Conference is Set for Scottsbluff
The fall 2022 Meet the Buyers event is scheduled for October 18-20. The event is an opportunity for businesses to learn about government contracting and network directly with agency buyers.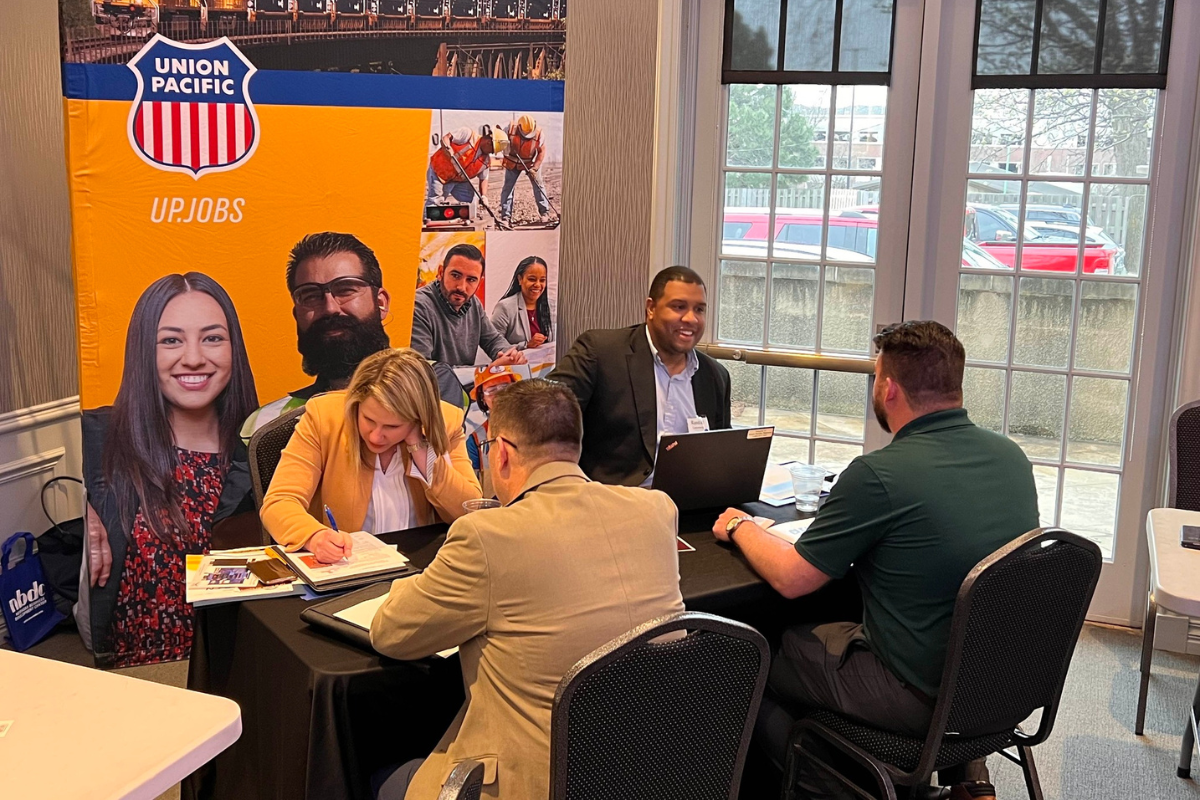 Omaha, Nebraska – The fall 2022 Meet the Buyers conference will be held in Scottsbluff to give business owners and their leadership throughout Nebraska the chance to present products and services to local, state, and federal contracting officers, as well as meet and exchange ideas with other rural small business owners.
Sponsored by the Nebraska Business Development Center (NBDC) and its Procurement Technical Assistance Center (PTAC), the conference will be held Tuesday, Oct. 18 through Thursday, Oct. 20 at the Hampton Inn & Suites in Scottsbluff. There is no cost to attend.
"The Meet the Buyers Conference gives businesses the opportunity to connect with potential buyers, business partners, and business assistance organizations," says PTAC Consultant Daniel Kuchar. "Hosting this conference in Scottsbluff underscores the NBDC's statewide mission of promoting new companies and helping existing businesses to expand."
Alex Sutej is the owner of Axom Solutions, a cybersecurity and IT services company he founded one year ago in Omaha. He attended the Meet the Buyers Conference held in April at the University of Nebraska at Omaha. As a service-disabled veteran, he has worked with PTAC consultants as he established and works to grow his company.
"I found PTAC online when I was looking for ways to learn more about opportunities for small business and government contracting," he says. "I still work with the NBDC and PTAC Consultant Patrick Guinotte. It's always helpful to have an unbiased, educated second opinion."
Sutej says Guinotte regularly makes him aware of workshops and contracting opportunities. "It's his job to help me be successful," he says.
He says the Meet the Buyers Conference he attended was a great opportunity to market his business and network with other small business owners interested in expanding their government contracting opportunities.
"I met with a couple dozen entities and really got to practice my elevator speech," he says. "It was a friendly way to get together with people who shared similar interests."
Agencies participating in the Scottsbluff conference include:
FE Warren Air Force Base
Ellsworth Air Force Base
Offutt Air Force Base
National Park Service
Federal Bureau of Land Management
U.S. Fish & Wildlife Services
General Services Administration
Small Business Administration
State of Nebraska Department of Administrative Services
Northrup Grumman Corporation
Bechtel Corporation
Society of American Military Engineers
The agenda for the three-day event will include:
October 18 – Infrastructure Law Informational Session and Networking | 1:00 PM - 4:00 PM
October 19 – Training and Prep Workshops
OPTION ONE: U.S. Army Corps of Engineers Construction Quality Management Course | 8:00 AM - 4:30 PM
In cooperation with the construction industry, the Corps developed a training course entitled "Construction Quality Management for Contractors" (CQM). The purpose of this course is to familiarize all quality management personnel with the Corps construction quality management policies and procedures. The course details the requirements of the government and contractor personnel assigned to the project and the reasons for those requirements. The certificate issued upon successful completion of the CQM class is good for 5 years and is valid for Corps, Navy and other federal agency projects.
OPTION TWO: Government Contracting Training Sessions | 8:00 AM - 4:30 PM
8:30-10:00: CMMC Overview
10:15-11:45: Subcontracting
11:45-1:15: Break for Lunch
1:15-2:45: Capability Briefing
3:00-4:30: Bonding
October 20 - Meet the Buyers | 8:00 AM - 4:00 PM
8:00-9:00: Check-In, Coffee, and Contacts
9:00-11:30: Agency Presentations
11:30-1:00: Lunch Break
1:00-4:00: Networking
For more information, visit the event webpage or contact PTAC Consultant Daniel Kuchar at dckuchar@unomaha.edu or call 402-554-6270.