Nebraska PTAC Names Daniel Kuchar Business Development Specialist
Seamless transition for former PTAC graduate assistant, Kuchar's new role to expand the reach of government contracting services and training to Nebraska business owners.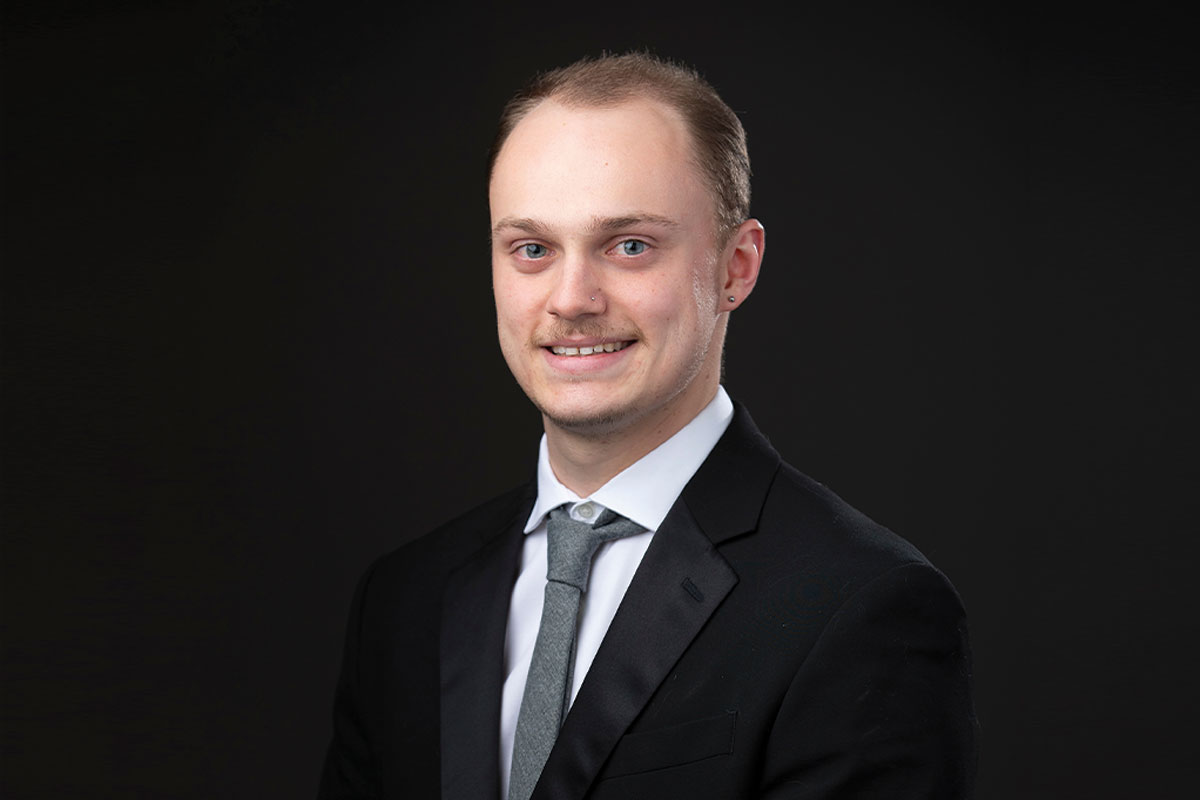 Omaha, Nebraska – NBDC Procurement Technical Assistance Center (PTAC) at the University of Nebraska at Omaha (UNO) and a department of the College of Business Administration is excited to announce Daniel Kuchar as the new Business Development Specialist.
Kuchar joined the NBDC team as a PTAC graduate assistant in 2019. During this time, he was instrumental in PTAC marketing and communications to include email and social media marketing, event planning, and market research. 
"The entire team at NBDC was extremely welcoming when I came on in my part-time role," said Kuchar. "One of the main reasons for my decision to pursue this full-time position is because of the great relationships formed with all the incredible staff members at NBDC. I am excited to take my skills to a heightened level in my new position. Above all, I look forward to having a direct impact on the vast array of Nebraska businesses we work with."
Kuchar replaces Catherine Walsh after she stepped down from the role late last year. Starting January 1st, Kuchar will be responsible for planning and marketing over 70 PTAC events each year to new and existing government contracting clients. Additionally, Kuchar will serve as a point of contact for Nebraska businesses that may be interested in knowing more about government contracting.
"We are very excited to welcome Daniel to our PTAC team," said Veronica Doga, Nebraska PTAC Director. "The Business Development Specialist (BDS) is crucial in reaching out to new and existing clients and understanding what their needs are in terms of Government contracting. Daniel's marketing know-how and people skills will serve well not only our team but all Nebraska businesses as well."
Kuchar graduated with his Master of Business Administration from UNO in December. He looks forward to having a direct impact on the vast array of Nebraska businesses looking to sell to the government.
For a listing of upcoming government contracting events, please visit our Events Page.  
About PTAC
The NBDC Procurement Technical Assistance Center (PTAC) offers consulting services, contracting workshops and networking events at no cost to Nebraska businesses — helping them successfully position their companies to bid, win and fulfill federal, state and local government contracts.
NBDC/PTAC consultants are credentialed business advisers with academic degrees and professional certifications, including Certified Contracting Assistance Specialist (CCAS), Economic Development Finance Professional (EDFP), Certified Verification Counselor (CVC), Certified Procurement Professional (CPP).
About NBDC
The Nebraska Business Development Center (NBDC) helps Nebraska businesses start, grow and develop, by strengthening Nebraska businesses for a healthy economy and prosperous communities. NBDC is a University of Nebraska at Omaha center that provides confidential consulting business development services across Nebraska to entrepreneurs and business owners for the life cycle of their business. NBDC partners with the University of Nebraska-Lincoln, University of Nebraska at Kearney, University of Nebraska Medical Center, Wayne State College, and Chadron State College to deliver its services statewide. The U.S. Small Business Administration (SBA), the U.S. Defense Logistics Agency (DLA), the U.S. Department of Commerce (EDA), and other federal, state and private organizations support NBDC. Visit nbdc.unomaha.edu for more information.
---
If you have a story idea, news tip or event, please contact:
Jen Decker, Communications Manager, Nebraska Business Development Center
jenniferdecker@unomaha.edu | 402.554.3616