NBDC Names Jamie Bright SourceLink Nebraska Network Navigator
Bright will join SourceLink Nebraska development efforts and serve Nebraska entrepreneurs and resource partners.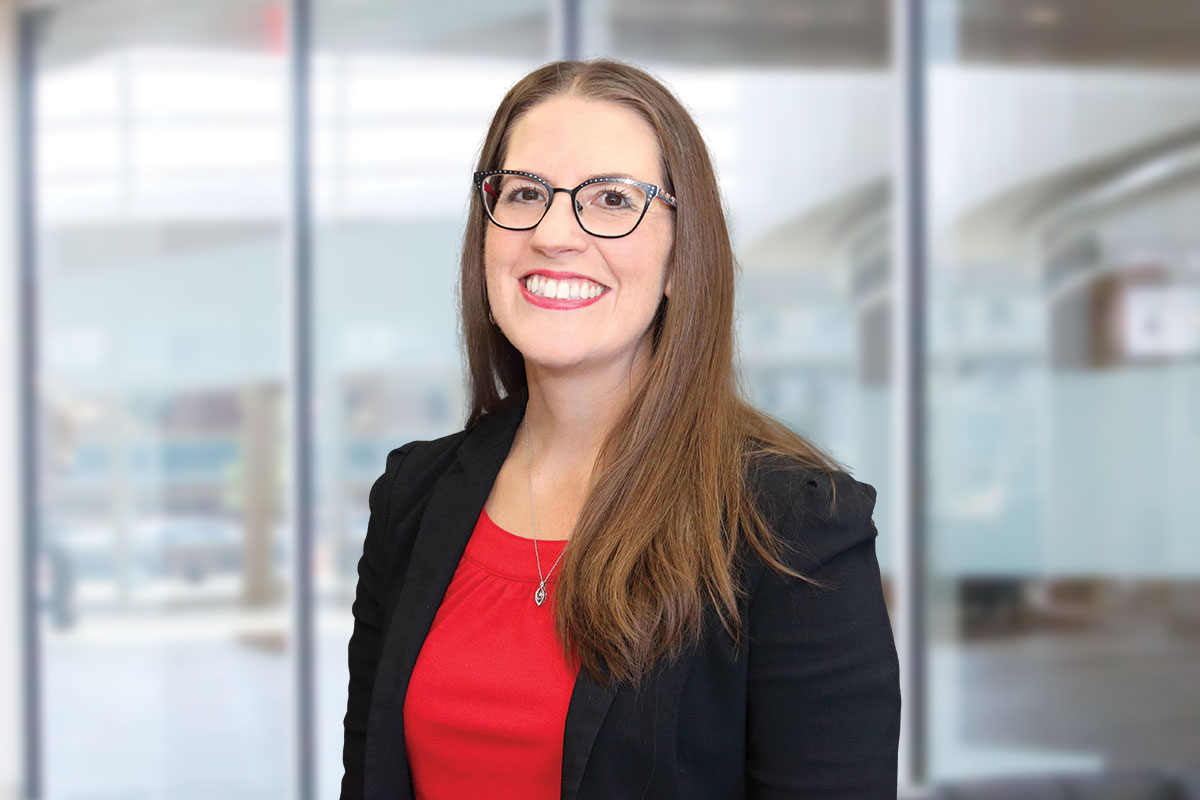 Omaha, Nebraska – Nebraska Business Development Center (NBDC) at the University of Nebraska at Omaha (UNO) and a department of the College of Business Administration is excited to announce Jamie Bright as the new NBDC SourceLink Nebraska Network Navigator.
Jamie Bright joined SourceLink Nebraska program development efforts in December 2020 to build and launch a one-stop location for entrepreneurial, business, and community development resources. As the SourceLink Nebraska Network Navigator, Jamie serves as a direct link between these resources and small businesses in Nebraska. Jamie assesses client needs and evaluates service opportunities to support business growth and development.
"As a former small business owner who is passionate about community revitalization in Nebraska, I am delighted to have the opportunity to engage with entrepreneurs and small business owners across the state and connect them to the resources they need to start or grow their businesses," said Bright. "SourceLink Nebraska will work to tie together existing resources, reduce overlap, and identify gaps in services so that the state of Nebraska as a whole can work more efficiently and effectively to serve our entrepreneurs and communities. I am honored to join this team and work with the Nebraska Business Development Center to help Nebraska's economy thrive."
SourceLink Nebraska is designed to provide an integrated system of services for small business and entrepreneurial ventures. SourceLink Nebraska coordinates the development and implementation of an entrepreneurial resource network in the state of Nebraska. Bright will work alongside Scott Asmus who was recently named SourceLink Nebraska Network Builder.
Asmus is thrilled to have Bright join the SourceLink Nebraska team. "Her experience as an entrepreneur in rural Nebraska, as well as a background in community development, adds tremendous value to our mission. Jamie's insightful experience is a valued means to serve Nebraska business owners and entrepreneurs."
Jamie is currently working on her Master of Applied Science degree in Community Development through the University of Nebraska-Lincoln. Her area of study is rural revitalization through entrepreneurship and participative leadership. Jamie owned a small bookstore and coffee shop in rural western Nebraska for 5 years and currently assists her husband with the management of his agricultural machinery repair business in her free time. Jamie has professional experience in customer service, research, editing, marketing, training, technology support, and grant writing from her varied background working in insurance, the library field, and the nonprofit sector.
"I could not be more excited about the SourceLink Nebraska team," said NBDC State Director, Catherine Lang. "Scott and Jamie bring a wealth of knowledge and experience and an eagerness to work with our partners across Nebraska to build and support SourceLink Nebraska. Our pledge is to support the work of our entrepreneurs and business owners who are starting and growing businesses in Nebraska and to support the work of many organizations who work each day to help Nebraska businesses achieve success across our state. This is about connecting to the right resource at the right time."
For more information on SourceLink Nebraska, please contact info@sourcelinknebraska.com.
About NBDC
The Nebraska Business Development Center (NBDC) helps Nebraska businesses start, grow and develop, by strengthening Nebraska businesses for a healthy economy and prosperous communities. NBDC is a University of Nebraska at Omaha center that provides confidential consulting business development services across Nebraska to entrepreneurs and business owners for the life cycle of their business. NBDC partners with the University of Nebraska-Lincoln, University of Nebraska at Kearney, University of Nebraska Medical Center, Wayne State College, and Chadron State College to deliver its services statewide. The U.S. Small Business Administration (SBA), the U.S. Defense Logistics Agency (DLA), the U.S. Department of Commerce (EDA), and other federal, state and private organizations support NBDC. Visit nbdc.unomaha.edu for more information.
---
If you have a story idea, news tip or event, please contact:
Jen Decker, Communications Manager, Nebraska Business Development Center
jenniferdecker@unomaha.edu | 402.554.3616