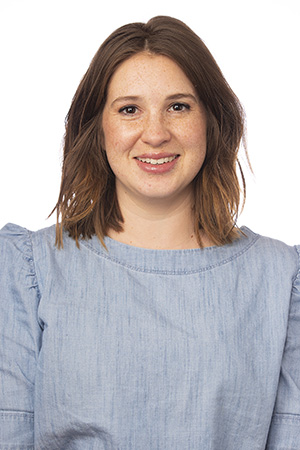 Louisa Ehrlich
Assistant Director of Global Partnerships
International Programs
---
email:
office:
Arts and Sciences Hall 241
office phone:
Additional Information
I have worked in international and higher education for nearly 10 years spanning across disciplines in the field. From international enrollment management, study abroad advising & programming,  and international student advising to financial aid advising, academic advising, and policy and process development, I have learned how to guide colleagues and students through unique and unusual situations. Recently, I realized my passions had changed slightly and I began focusing on partnership development in a global setting. In February 2022 I began my role as the Assistant Director of Global Partnerships at the University of Nebraska at Omaha.
Global partnerships is a far reaching area that can have profound impact at an institutional level. I am excited to pursue this opportunity as global partnerships continues to grow and gain momentum in the field of international education. Partnerships are where I see international higher education heading in the current and next generation of international educators and I am excited to work with you to continue supporting strong and mutually beneficial partnerships as well as develop new and innovative partnerships. 
Connect with me if:
You are seeking a mentor in international education 
You enjoy learning about coffees from around the world
Your best friends are your houseplants and pets
Clifton Strengths: Developer | Intellection | Empathy | Arranger | Positivity 
LinkedIn: https://www.linkedin.com/in/louisa-ehrlich-706ba487/