Third Floor Collection Shift
Stay up-to-date with the third floor shifting and construction project.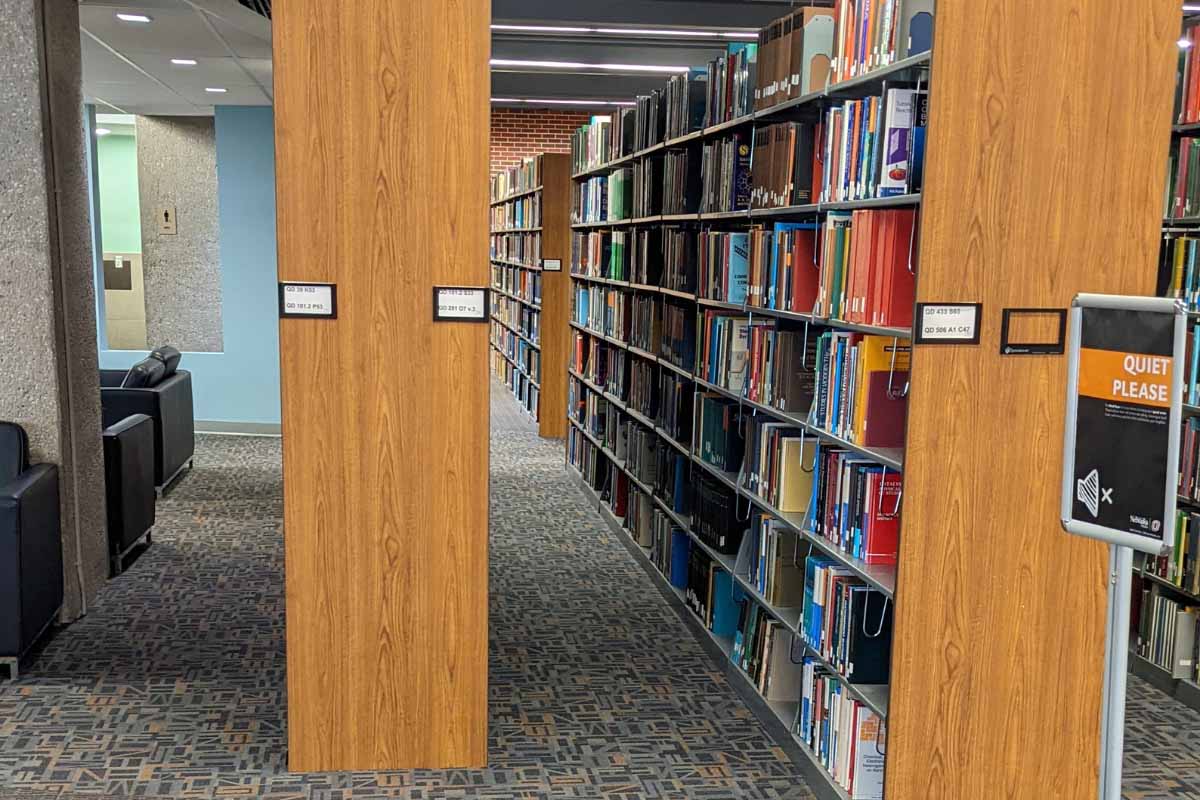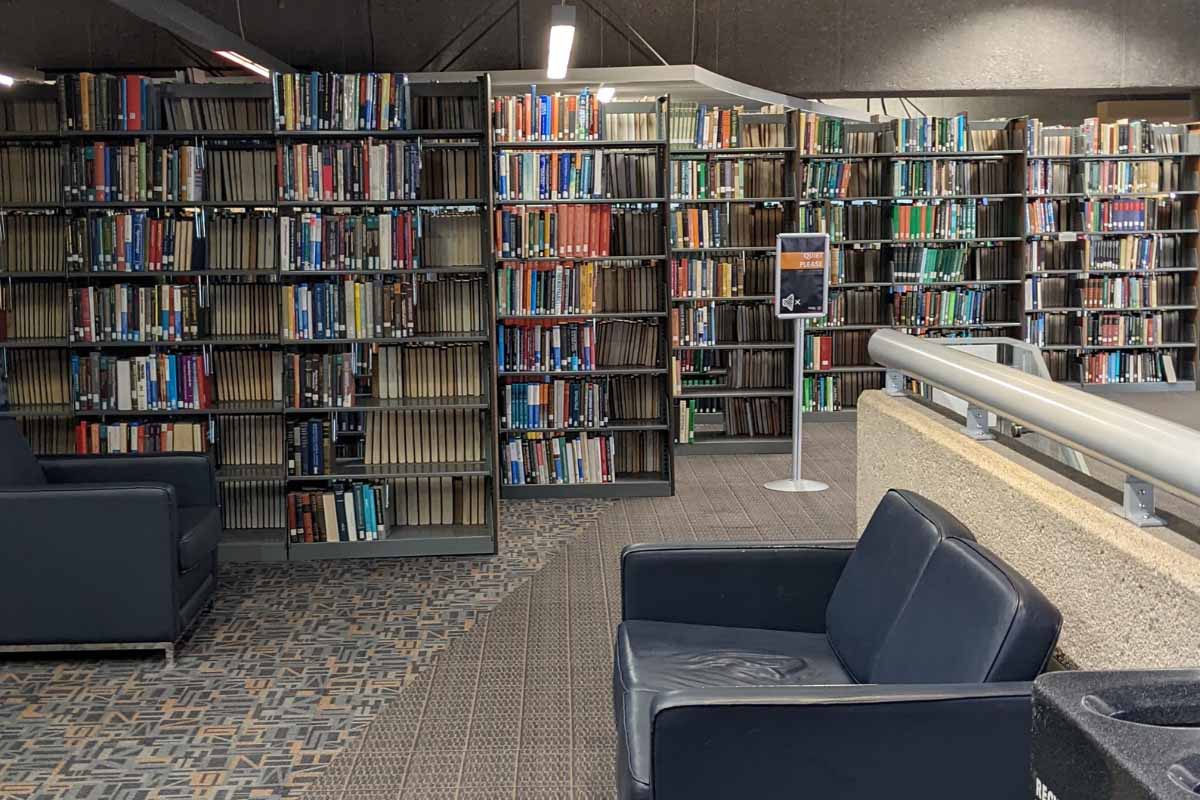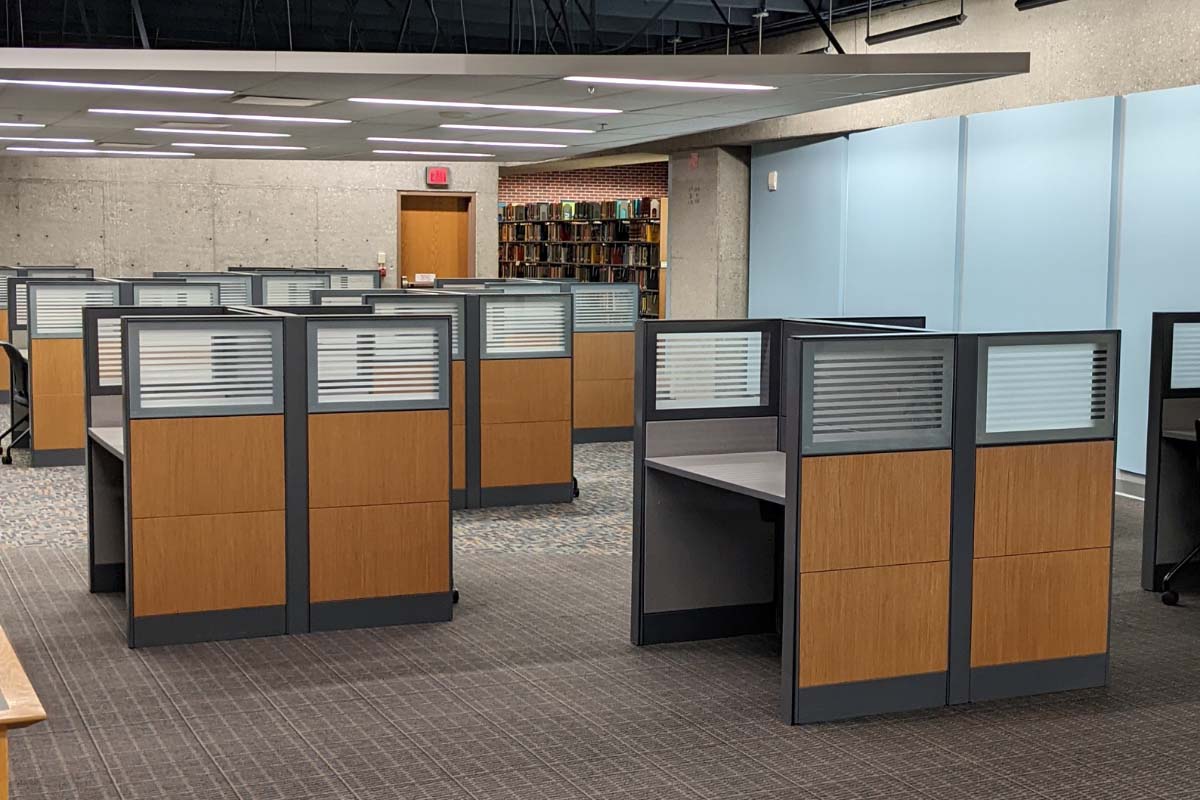 December 2 Update: More books have been moved from the ranges south of the men's restroom. Near the CFE offices, walls and doorframes have been installed and the duct work is nearing being completed.
---
November 11 Update: On Monday, November 14 there will be loud banging noises happening on the third floor. The third floor remains open, but it may be exepctionally loud on Monday.
---
October 24 Update: This week there will be loud construction noises happening on the the third floor. Please be aware that on Tuesday (10/25) or Wednesday (10/26), the noise will sound very similar to a firearm being discharged. While the third floor remains open, be aware it may be louder than normal. As always, we appreciate your patience!
---
September 22 Update: Construction for the CFE/Digital Learning office has begun on the third floor in the Faculty Study Lounge area. Plastic walls will be installed to help prevent dust from infiltrating the third floor. We appreciate your patience as there may be more noise then normal.
---
August 15 Update: The east side of the third floor ranging from the women's north restroom to the previously restricted stacks near the faculty lounge is temporarily unavailable as the shift continues and the CFE/Digital Learning office construction project begins. This includes the Reflection Space, the east set of restrooms, and the east elevator. Please use the North restrooms and elevator on the third floor.
See the previous updates and information below.
---
Beginning on Monday, August 1st, the third floor of the library will be undergoing a collection shift and construction to create space for the new Center for Faculty Excellence and Digital Learning office space.
Due to this shift, there will be ranges on the third floor that are temporarily inaccessible. On the southeast side of the building, books starting with call number QD 39 K53 to call number ZA 5055 U6, will be unavailable until further notice. If you need a book within that set of call numbers, you can request the title through Interlibrary Loan. If you have questions on titles, you can contact the main service desk to get assistance.
In addition to the shelves being inaccessible, the single study carrels on the southeast side of the third floor, near the Faculty Study Lounge, will be relocated to the southwest side of the floor. We appreciate your patience as the shifting and construction begin on the new office space.
As the project progresses, we will update you on this page. Contact Joyce Neujahr with questions or concerns about this project.