Documenting a Pandemic
UNO Libraries' Archives and Special Collections is gathering the voices and experiences of Omahans during the pandemic.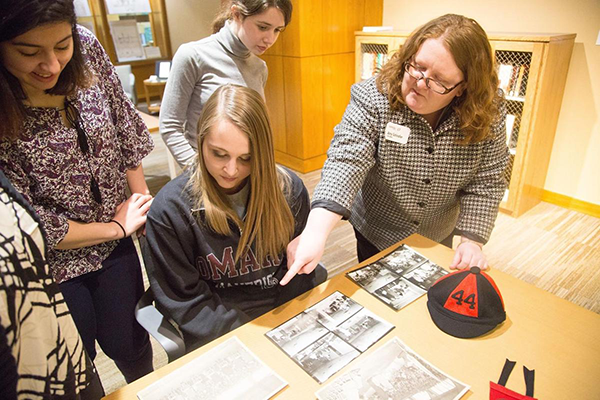 UNO Libraries' Archives & Special Collections knows that voices during the pandemic are at risk of being lost without a concerted collecting effort.
What began as a project aimed at student workers soon expanded and developed a new goal of gathering a wide variety of materials from the Omaha community that chronicles COVID-19 experiences. Historically, the remembrances of everyday people have not always been gathered carefully during times of crises. UNO's archivists want to avoid losing the diverse voices of our community, especially voices that have previously been ignored in archives and the historical record.
Journal entries, reflections, interviews, photo essays, drawings, plays, and other creative forms of documenting this moment are welcome and will be extremely important for future researchers in understanding how Nebraskans reacted to this pandemic and what we experienced. We would love for you to create and donate something that reflects your own experience during this time.
Contact Us
For more information about including events and announcements in the Criss Library News Center, email us at unocrisslibrary@unomaha.edu.
Unless otherwise clearly stated, any views or opinions expressed as part of events, exhibitors, or presenters in the UNO Libraries (Dr. C.C. and Mabel L. Criss Library and the KANEKO-UNO Library) should not be viewed as endorsements by the University of Nebraska at Omaha (UNO) and do not reflect the official position of UNO or the University of Nebraska system.