We Read - with KANEKO-UNO Library | Live Facebook Stream
date: 03/25/20 - 05/13/20
time: 12:00 PM - 1:00 PM
location: Facebook - Kaneko-UNO Library • maps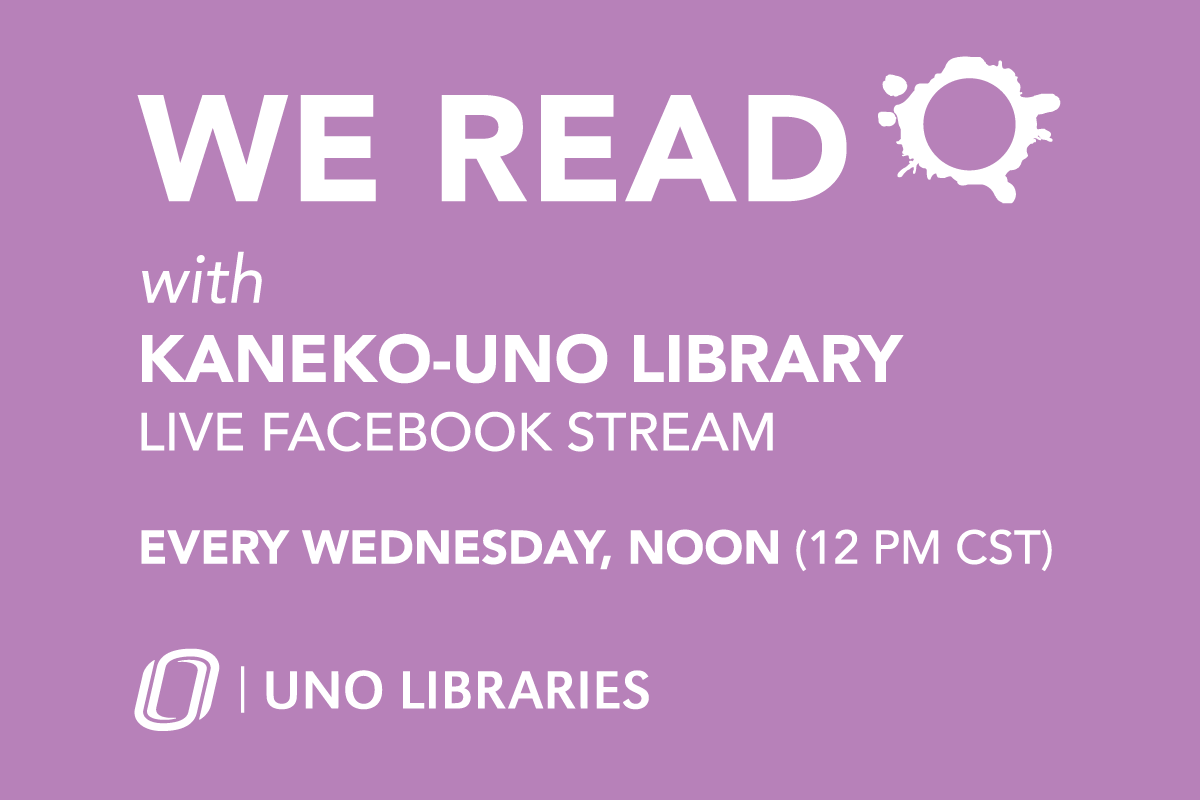 Join us this week for our very first installment of "We Read" a Livestream we'll do on Wednesdays at noon through May 13.  Videos can be streamed in real-time, or watched at a later date, all from the K-UNO Library Facebook page.
Contact Us
For more information about including events and announcements in the Criss Library News Center, email us at unocrisslibrary@unomaha.edu.
Unless otherwise clearly stated, any views or opinions expressed as part of events, exhibitors, or presenters in the UNO Libraries (Dr. C.C. and Mabel L. Criss Library and the KANEKO-UNO Library) should not be viewed as endorsements by the University of Nebraska at Omaha (UNO) and do not reflect the official position of UNO or the University of Nebraska system.