Lactation Room Now Open in Criss Library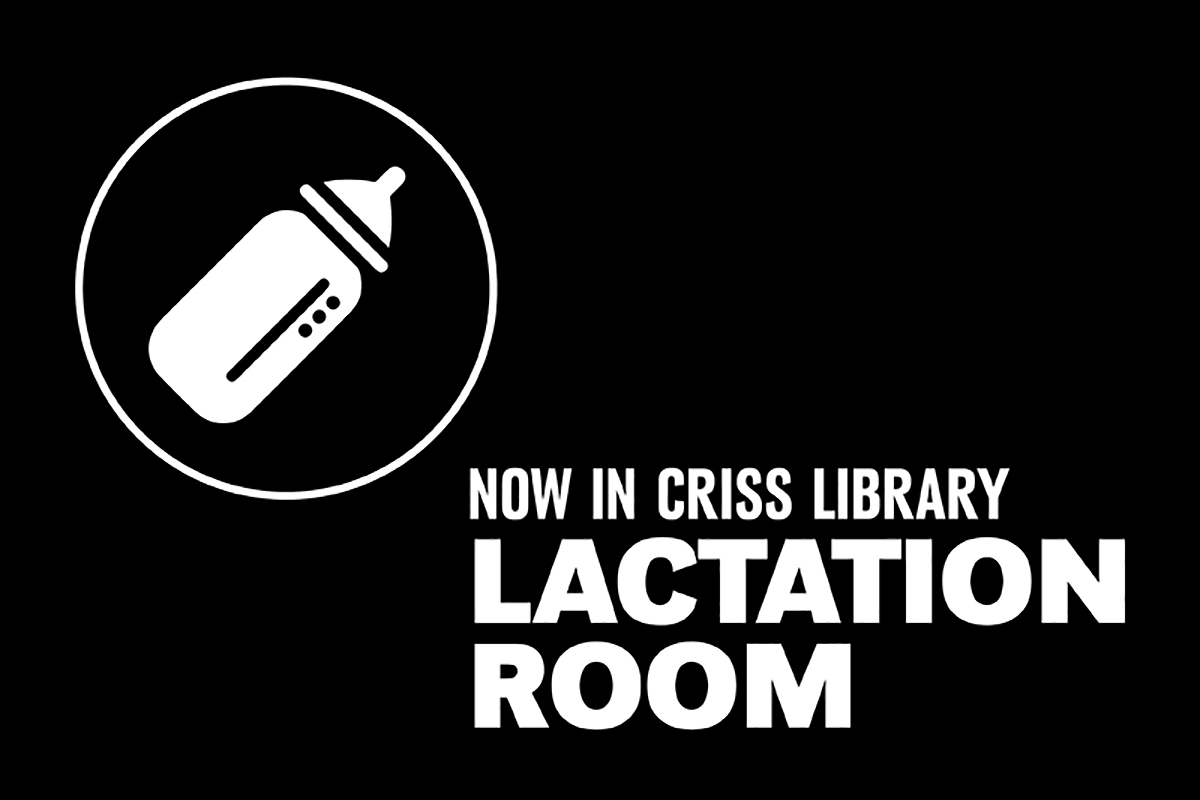 The lactation room is located near the East women's restroom on the second (main) floor.
Guidelines:
The lactation room is available for use by any UNO students, staff, faculty, or visitors.
The lactation room will remain locked at all times.
Visit the main service desk for access to the lactation room.
Contact Us
For more information about including events and announcements in the Criss Library News Center, email us at unocrisslibrary@unomaha.edu.
Unless otherwise clearly stated, any views or opinions expressed as part of events, exhibitors, or presenters in the UNO Libraries (Dr. C.C. and Mabel L. Criss Library and the KANEKO-UNO Library) should not be viewed as endorsements by the University of Nebraska at Omaha (UNO) and do not reflect the official position of UNO or the University of Nebraska system.