Bibiliophilia Poetry Reading with Todd Robinson & Friends
date: 10/04/19
time: 7:00 PM - 9:00 PM
location: Kaneko-UNO Library, 1111 Jones Street, Omaha, NE 86102 • maps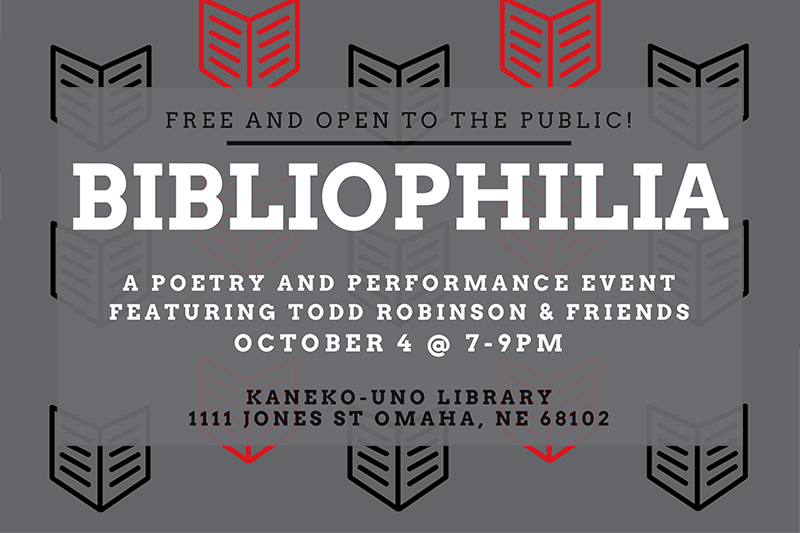 A poetry and performance event featuring Todd Robinson and local poet friends.
Recommended parking options: There are 10 by-the-hour meters south of Jones on 11th street. A Park Omaha lot is located at the corner of 11th and Jackson. Several lots in the area are open on Friday evenings for a flat $5 fee - you will see a parking attendant waving people in the lot.
Contact Us
For more information about including events and announcements in the Criss Library News Center, email us at unocrisslibrary@unomaha.edu.
Unless otherwise clearly stated, any views or opinions expressed as part of events, exhibitors, or presenters in the UNO Libraries (Dr. C.C. and Mabel L. Criss Library and the KANEKO-UNO Library) should not be viewed as endorsements by the University of Nebraska at Omaha (UNO) and do not reflect the official position of UNO or the University of Nebraska system.