Celebrate Open Education Week
UNO Libraries is celebrating Open Education Week March 4-8, 2019 – an opportunity to raise awareness and showcase the impact of open education across the world.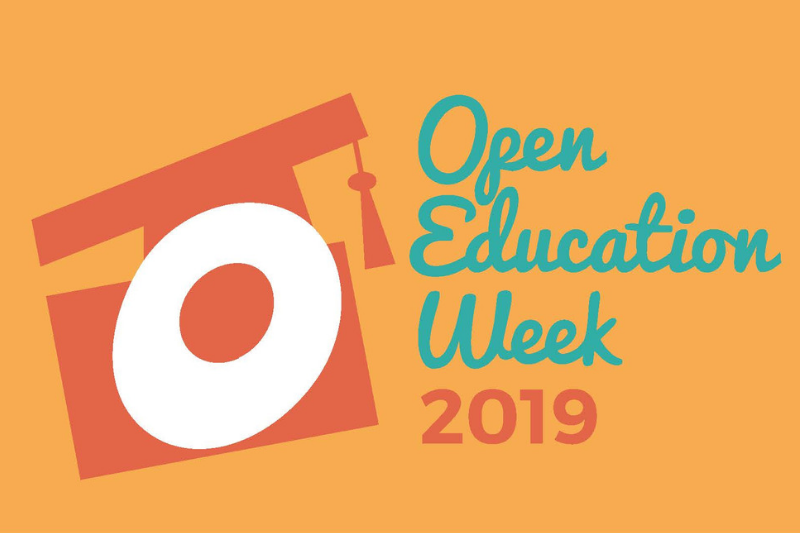 Open Education Week is a week-long celebration March 4-8, 2019 of the work being done in the field of Open Education. Open Education encompasses teaching, learning, and research materials that are free for people everywhere to use and repurpose. This can include textbooks, videos, images, lectures, and scholarly articles that are published via Open Access means.
In celebration of Open Education Week, we have put together two short videos to introduce you to various aspects of the Open Education movement. The first focuses on Open Educational Resources and Affordable Content Grants at UNO, while the second highlights our support for Open Access and Scholarly Publishing, with information about the Open Access Fund.
In addition to this, there are also a variety of informational webinars happening across the country and the globe. Of particular interest are those that provide a faculty perspective on the challenges associated with Open Education as well as useful strategies that have been identified when adopting these resources. Faculty Dialogues will be held each day of Open Education Week at 2:00 PM in the areas of Sociology, Administration of Justice, English, Philosophy, and Math; registration information can be found here. There will also be a Faculty Focus Session on Tuesday, March 5 at 3:00 PM featuring ways OER has been adapted at various institutions; registration information can be found here.
Contact Us
For more information about including events and announcements in the Criss Library News Center, email us at unocrisslibrary@unomaha.edu.
Unless otherwise clearly stated, any views or opinions expressed as part of events, exhibitors, or presenters in the UNO Libraries (Dr. C.C. and Mabel L. Criss Library and the KANEKO-UNO Library) should not be viewed as endorsements by the University of Nebraska at Omaha (UNO) and do not reflect the official position of UNO or the University of Nebraska system.