Visualizing Data with ggplot and R Workshop
Endangered Data Week is a grassroots effort promoting the care, engagement, and awareness for open access to all endangered collections.
date: 02/27/19
time: 3:00 PM - 4:00 PM
location: Criss Library 232 • maps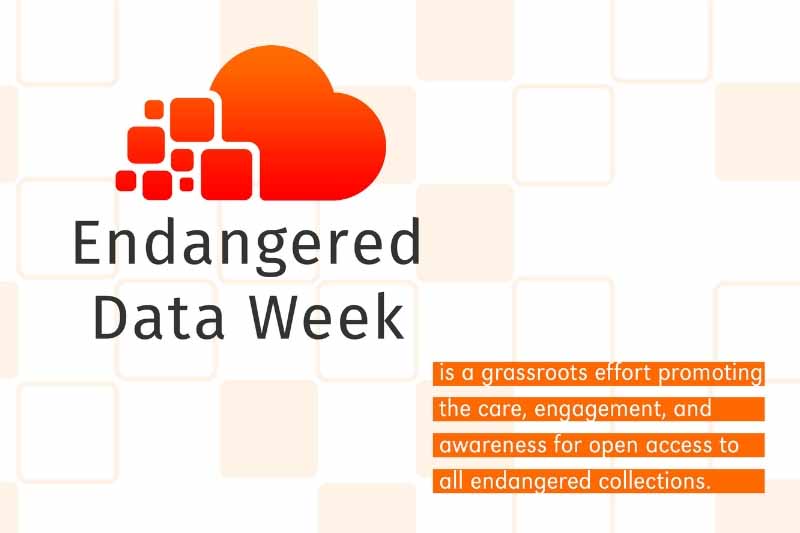 Have data that you need to visualize for exploration or communication? This workshop provides an introduction to R and the ggplot library for creating data-driven visualizations. No prior experience with R required.
Sponsored by the Digital Library Federation, Endangered Data Week, February 25 - March 1, 2019, is an international, collaborative effort, coordinated across campuses, nonprofits, libraries, citizen science initiatives, and cultural heritage institutions to shed light on public datasets that are in danger of being deleted, repressed, mishandled, or lost. Endangered Data Week seeks to promote care for endangered collections by publicizing the availability of datasets; increasing critical engagement with them, including through visualization and analysis; and by encouraging political activism for open data policies and the fostering of data skills through workshops on curation, documentation and discovery, improved access, and preservation.
UNO Libraries is hosting two hands-on workshops on working with data. More information about related events can be found at endangereddataweek.org.
---
Workshops are free and open to all. To register, visit https://unomaha.campuslabs.com/engage/organization/dr-c-c-and-mabel-l-criss-library.
Workshops are scheduled for the following dates:
Contact Us
For more information about including events and announcements in the Criss Library News Center, email us at unocrisslibrary@unomaha.edu.
Unless otherwise clearly stated, any views or opinions expressed as part of events, exhibitors, or presenters in the UNO Libraries (Dr. C.C. and Mabel L. Criss Library and the KANEKO-UNO Library) should not be viewed as endorsements by the University of Nebraska at Omaha (UNO) and do not reflect the official position of UNO or the University of Nebraska system.