Fearless: How a poor Virginia seamstress took on Jim Crow, beat the poll tax and changed her city forever
Meet and hear from local author Charlene Butts Ligon.
date: 02/21/19
time: 6:00 PM - 7:00 PM
location: Criss Library • maps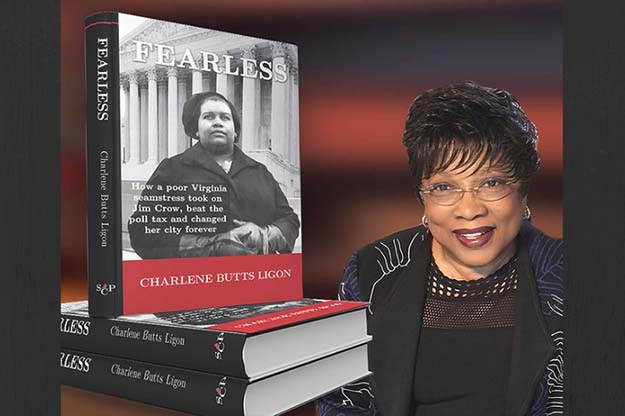 Charlene Butts Ligon is the daughter of Evelyn Butts. She is a retired Air Force master sergeant and lives in Bellevue, Nebraska with her husband Robert. In 2017, she started her own publishing company Smallwood Charlotte Press. She is an entrepreneur, publisher, and author.
About her book:
Fearless: How a Poor Virginia Seamstress took on Jim Crow, beat the poll tax and changed her city forever is about Evelyn T. Butts. A poor seamstress who became a forceful and courageous voting rights champion and won a landmark U.S. Supreme Court case that abolished the poll tax.
More Black History Month programs from UNO's Office of Multicultural Affairs.
Contact Us
For more information about including events and announcements in the Criss Library News Center, email us at unocrisslibrary@unomaha.edu.
Unless otherwise clearly stated, any views or opinions expressed as part of events, exhibitors, or presenters in the UNO Libraries (Dr. C.C. and Mabel L. Criss Library and the KANEKO-UNO Library) should not be viewed as endorsements by the University of Nebraska at Omaha (UNO) and do not reflect the official position of UNO or the University of Nebraska system.