New LATE Hours on Fridays in Criss Library this Spring
Criss Library is now open until 6 P.M. on Fridays during the 2019 spring semester.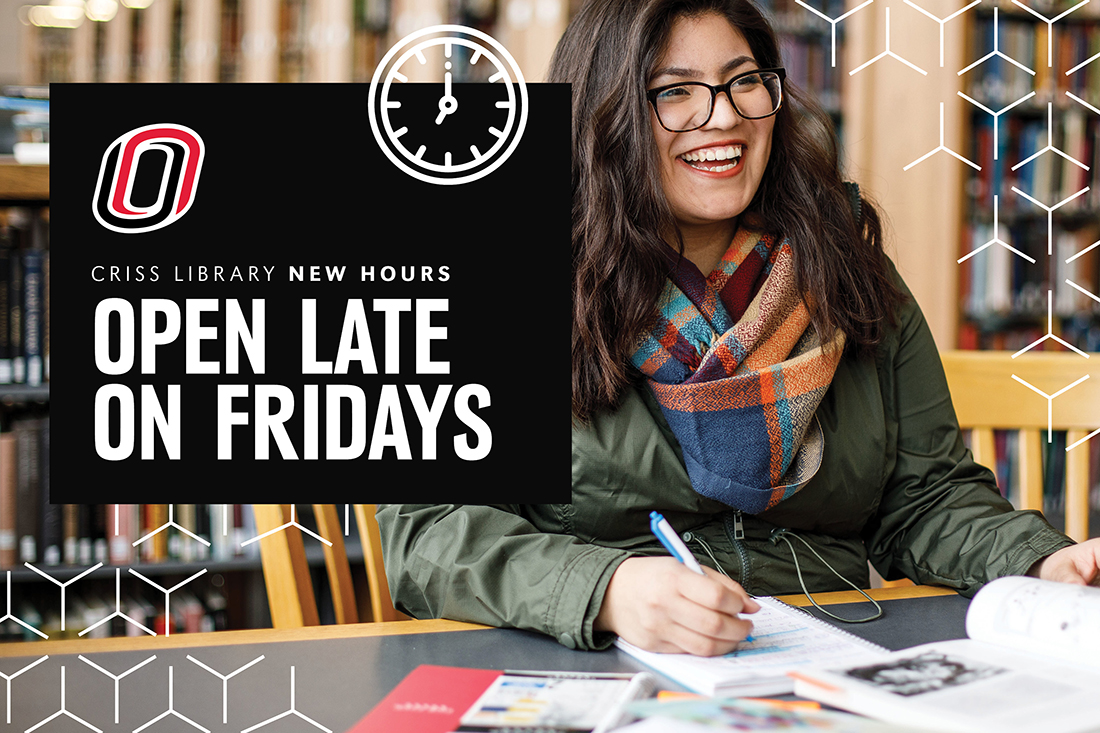 The change comes as part of a pilot project to meet student requests for expanded weekend hours. Both Criss Library entrances have the new hours posted.
Criss Library was previously open until 5 P.M. on Fridays.
Contact Us
For more information about including events and announcements in the Criss Library News Center, email us at unocrisslibrary@unomaha.edu.
Unless otherwise clearly stated, any views or opinions expressed as part of events, exhibitors, or presenters in the UNO Libraries (Dr. C.C. and Mabel L. Criss Library and the KANEKO-UNO Library) should not be viewed as endorsements by the University of Nebraska at Omaha (UNO) and do not reflect the official position of UNO or the University of Nebraska system.