Reflections in Time Interviews
Over 120 Reflections in Time oral history interviews are now available from Omaha Stories.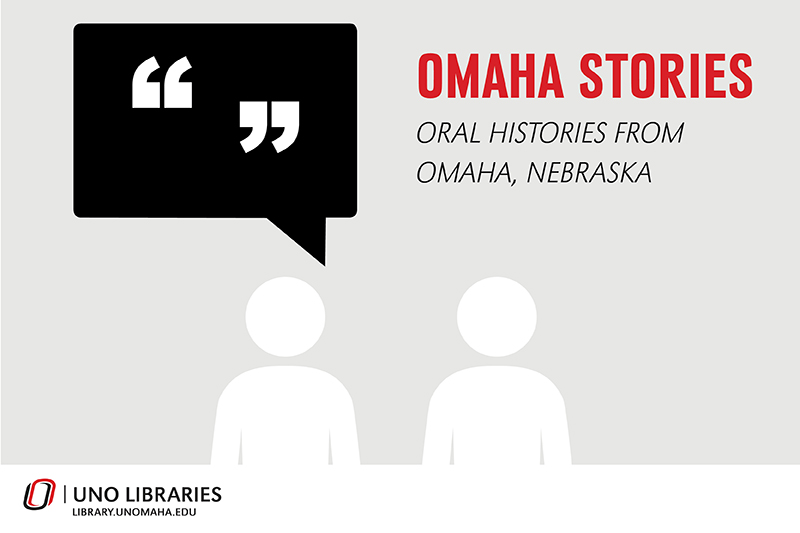 The Omaha Stories project continues to make progress in sharing over 200 oral history interviews conducted from 1974 to the present. Reflections in Time was a UNO program interviewing employees, alumni, and community members with a connection to the university that was produced from 1979 to 2007. UNO Professor of Communications Paul Borge was the inaugural host interviewing folks from 1974 through 1991. After Borge's death, retired UNO Dean of Arts and Sciences Jack Newton conducted interviews from 2000-2007.
The interviews naturally touch on many aspects of UNO history, but the narrators also discussed life in Omaha outside of their time at UNO. This provides rich details about many topics including the Great Depression, World War II, public K-12 education in Omaha, the Vietnam War, and much more. The Reflections in Time collection includes 127 interviews.
All Reflections in Time videos are available on the UNO Libraries Digital Collections website and the Omaha Stories website. The interviews can be searched or browsed on both websites. The Omaha Stories website is currently developing an arrangement of all Omaha Stories interviews by topic as well as collection with a preview available on the website now. A full version will be published in 2019.
The Omaha Stories initiative is part of UNO Libraries' strategic priority to cultivate, share, and preserve digital resources and scholarship. Omaha Stories is funded by Humanities Nebraska (HN) and the Nebraska Cultural Endowment. The UNO Libraries' Eugene S. and Sunny M. Thomas Fund for Innovation provided matching funds.
The Omaha Stories: Oral Histories of Omaha, Nebraska website is one of many grants funded by HN. HN awards more than $257,000 in grants each year.
About Humanities Nebraska and Grant Funding
Created in 1973 as a state affiliate of the National Endowment for the Humanities, HN is an independent, non-profit organization governed by a volunteer board of public and academic members. HN funds programs that explore Nebraska's heritage, build community awareness, and strengthen our ties to cultural traditions at home and abroad. The Nebraska Cultural Endowment is a public/private partnership that designates funds to HN for distribution.
Any non-profit group is eligible to apply for a grant from HN. The HN staff is available for grant consultation and will read proposal drafts. Contact the HN office if you need assistance with a project idea. For a copy of Humanities Nebraska grant guidelines, contact HN at 215 Centennial Mall South, Suite 330, Lincoln, NE 68508, phone 402-474-2131, fax 402-474-4852, or e-mail at info@humanitiesnebraska.org. The entire grant guidelines packet is online at: http://humanitiesnebraska.org/.
Visit the Omaha Oral History Blogs to learn more.