Archives Month Open House
date: 10/18/18
time: 4:00 PM - 5:00 PM
location: Archives and Special Collections, Criss Library first floor • maps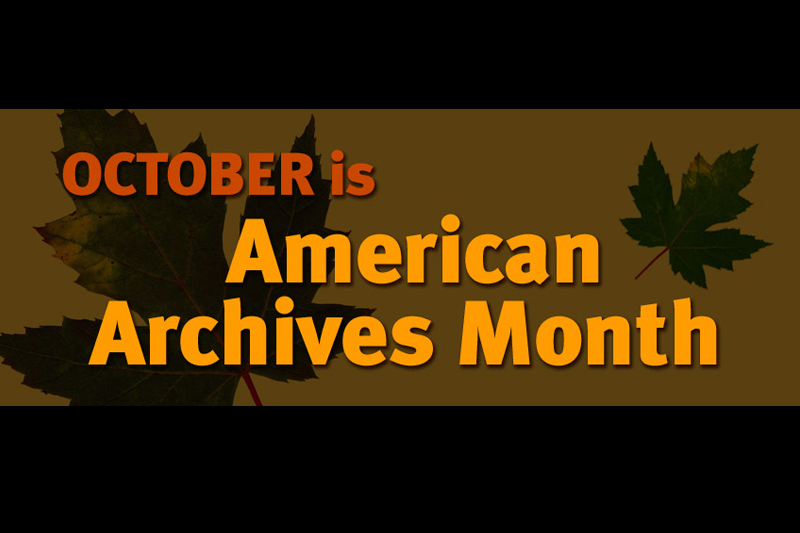 Visit UNO Libraries' Archives & Special Collections to celebrate American Archives Month and learn more about the unique and specialized research and community collections available at UNO. The open house on Thursday, October 18 from 4 P.M.-5 P.M. will include highlights from recent acquisitions and spotlight recent Archives & Special Collections projects such as working with community organizations to digitize, preserve, and share their historical collections. Attendees can also vote in the 3rd Annual Archives Month Art Contest. 
UNO Libraries' Archives & Special Collections includes the U.S. Senator Chuck Hagel Archives, University Archives, and Special Collections & Rare Books. Notable collections include the Arthur Paul Afghanistan Collection, Queer Omaha Archives, and other collections of unique and specialized material.
During October follow UNO Libraries' Facebook and Twitter for additional posts from Archives & Special Collections about the Hagel Archives and Queer Omaha Archives. The curators will provide an exhibit talk for At a Crossroads: The Political Future of Chuck Hagel on Monday, October 15 at 3:00 PM. 
Contact Us
For more information about including events and announcements in the Criss Library News Center, email us at unocrisslibrary@unomaha.edu.
Unless otherwise clearly stated, any views or opinions expressed as part of events, exhibitors, or presenters in the UNO Libraries (Dr. C.C. and Mabel L. Criss Library and the KANEKO-UNO Library) should not be viewed as endorsements by the University of Nebraska at Omaha (UNO) and do not reflect the official position of UNO or the University of Nebraska system.