Mobile Community Archives Workshop, 9/29
UNO Libraries is partnering with the Circle of Grandmothers to gather items of community significance that we would not otherwise see. 
date: 09/29/18
time: 1:00 PM - 4:00 PM
location: Archives & Special Collections, First floor of Criss Library • maps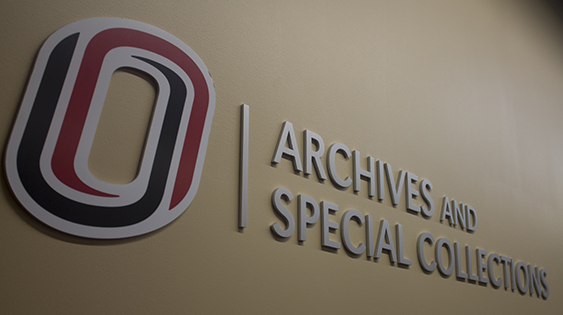 On Sept. 29, 2018 community members may bring materials that are significant to your family, your life, Nebraska history, or tribal history to the library. These items may include photographs, letters, other documents, scrapbooks, and other material. The library will scan the items, listen to your stories, provide you with a digital copy, and upload the images to an online archive so more people can learn.
Items will not be added to the library's permanent collection. We will not be keeping your items -- you take them with you back to your communities where they belong.
Contact Us
For more information about including events and announcements in the Criss Library News Center, email us at unocrisslibrary@unomaha.edu.
Unless otherwise clearly stated, any views or opinions expressed as part of events, exhibitors, or presenters in the UNO Libraries (Dr. C.C. and Mabel L. Criss Library and the KANEKO-UNO Library) should not be viewed as endorsements by the University of Nebraska at Omaha (UNO) and do not reflect the official position of UNO or the University of Nebraska system.