Introducing Affordable Content Grants: OER@UNO
Have you heard about Open Educational Resources or OER for short? This higher education trend has been taking off as textbooks costs continue to skyrocket, greatly exceeding the rate of inflation.
published: 2018/09/10
contact: Tonya Ferrell, OER Coordinator - Research & Instruction Services
email: tferrell@unomaha.edu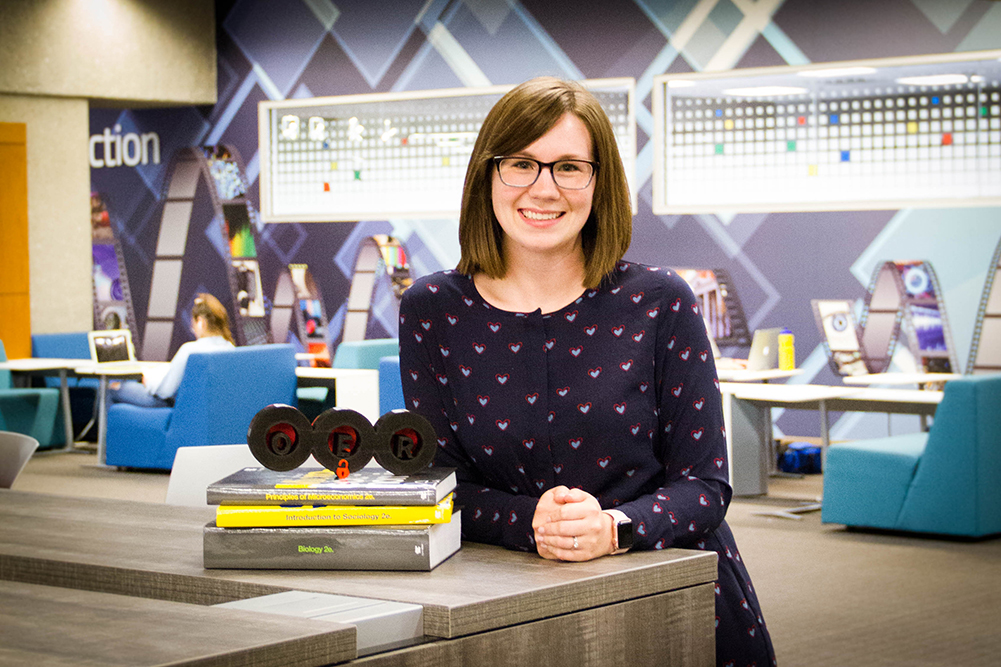 When people hear the term "OER" they often equate it with "free textbooks." While this is true, the definition is actually even more expansive. Open Educational Resources are any teaching, learning, and research materials that are free for people everywhere to use and repurpose. This not only includes textbooks, but also videos, images, lectures, and even entire course outlines. They are typically public domain or utilize Creative Commons licensing rather than the traditional all-rights-reserved copyright.
Many faculty members at UNO are already utilizing what we would consider open or affordable content – that is, content that is no cost to students. This may include materials that students can freely access online, eBooks or articles accessed through the library, open access content in DigitalCommons@UNO, and more. In the spring, we will begin awarding Affordable Content Grants to help faculty convert their courses to OER materials. More details will be added to our OER guide in the coming weeks.
Time and quality of content are often the two biggest barriers to adopting OER content. When people hear something is free, they doubt its worth. However, a number of high-quality OER materials are available, especially in cutting edge or niche subject areas where the published content is slim. Philanthropic organizations, universities, governments, and professional organizations are funding OER initiatives around the globe, greatly expanding available content, such as the OpenStax textbooks through Rice University, which undergo the same peer review processes as conventional textbooks. Other mechanisms, such as comprehensive faculty reviews, ensure their quality.
Current research outlines the many reasons to use OER in the classroom. Free digital access to textbooks from the first day of class enhances student success and levels the playing field for the entire class. Students in classes with OER have increased retention and completion rates, and do as well or better than students using traditional materials. A recent study has even found that underrepresented students – specifically, students from lower socioeconomic statuses, students of color, and non-traditional students – are higher achievers when OER is utilized compared to their peers. OER should be considered when thinking about ways to expand diversity and inclusiveness on campus. Faculty members have also reported their appreciation for greater control and freedom that OER provides. Allowing them to focus on specific subject areas and omit irrelevant portions of a textbook.
If you're interested in learning more about OER or the Affordable Content Grants, please check out our OER guide or reach out to our OER Coordinator, Tonya Ferrell, today!
Contact Us
For more information about including events and announcements in the Criss Library News Center, email us at unocrisslibrary@unomaha.edu.
Unless otherwise clearly stated, any views or opinions expressed as part of events, exhibitors, or presenters in the UNO Libraries (Dr. C.C. and Mabel L. Criss Library and the KANEKO-UNO Library) should not be viewed as endorsements by the University of Nebraska at Omaha (UNO) and do not reflect the official position of UNO or the University of Nebraska system.