The Lynching of William Brown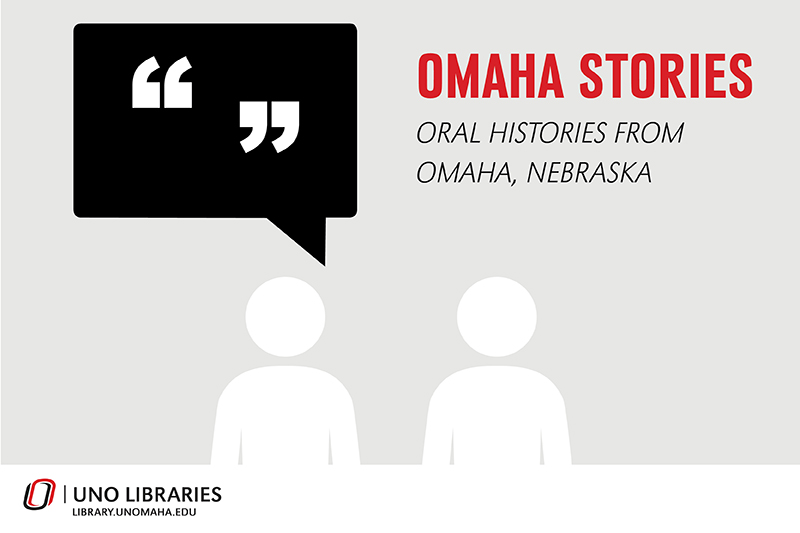 Omaha Stories Oral History Project
Trigger warning: This post recounts some details about the murder of Will (William) Brown of Omaha. Brown was an African American man killed by a white mob during the 1919 Omaha race riot.
In a 1976 oral history interview, white Omahan Daniel Gruenig recounted some of the events of the 1919 Omaha race riot including the lynching of William Brown (sometimes referred to as Will Brown) by a white mob. In the interview, Gruenig was asked about the attempted hanging of white Omaha mayor Edward Parsons Smith during the Omaha race riot of 1919. Gruenig recounted the murder of William Brown who was lynched by a mob and other acts of violence in some detail, so listeners should be aware of this graphic account. Listeners can use the index and segment view of the audio recording to find or skip this section of the interview. The transcript is also available if users would prefer to read the text rather than listen to Gruenig's words.
Of note about Gruenig's interview overall, including the segment where he talks about these events, is that he is recounting some events from his firsthand experience and other events he is sharing what he had heard or read about the events during the riot after the fact. At some points he makes clear what he saw or experienced in person, but for other events, including the murder of William Brown, it is unclear just how much Gruenig knows from his firsthand experience.
William Brown was working as a coal hustler at the time of his arrest in September 1919 with some sources stating he was employed in a packinghouse or lumberyard. His infirmity due to rheumatism was noted by several people making it even more doubtful he was guilty of the alleged rape of white woman Agnes Loeback. "Lest We Forget: The Lynching of Will Brown, Omaha's 1919 Race Riot" by Orville D. Menard (Nebraska History 91, 2010) provides more information about Brown, context about lynchings happening around the U.S., and more information about Omaha at the time. Those familiar with U.S. history know that the racism that caused Brown's murder was sadly not unique to Omaha.
The book Omaha's Riot in Story and Picture was published by Omaha's Educational Publishing Company in 1919. The short, 27 page volume includes an alleged description of the riot's events along with a headshot of Brown, a portion of the enthusiastic crowd gathered around Brown's burning body for a photo, as well as images of damage to buildings. Menard used many images from the booklet in his 2010 article. UNO Libraries' Archives and Special Collections holds two copies of this book one of which came to the repository with the records of the Omaha Chamber of Commerce. This copy includes a handwritten note on the cover that reads: "Ure says this book Censored by Col Morris. No action to be taken - Bro[gan?]" This refers to Omaha City Commissioner W.G. Ure and Colonel John E. Morris. There is a further note written in pencil on the front cover overwriting the border graphic that reads simply "Riot Di[st?]".
Archives & Special Collections is also home to oral histories gathered by Dr. Orville Menard from Omahans in 1979-1980. We look forward to learning more about their contents as those without access restrictions are made available to the public and described in the coming months. Contact Archives and Special Collections to learn more about these interviews as they become available to the public.
The Gruenig intervew and dozens of other interviews are part of the American Indian Oral History and Omaha Folklore Project Oral History Collection in UNO Libraries' Archives & Special Collections. The interviews from this collection with audio recordings are being made available online with support from a Humanities Nebraska grant.
Visit the Omaha Oral History Blogs to learn more.