Science Direct (Elsevier) Now Available at UNO
Did you know, UNO Libraries works as part of the University of Nebraska Consortium of Libraries (UNCL) to pool resources and leverage buying power for cost savings across all four NU campuses?
contact: Jim Shaw, Government Documents Librarian and Collections Coordinator - Research and Instruction Services
email: jshaw@unomaha.edu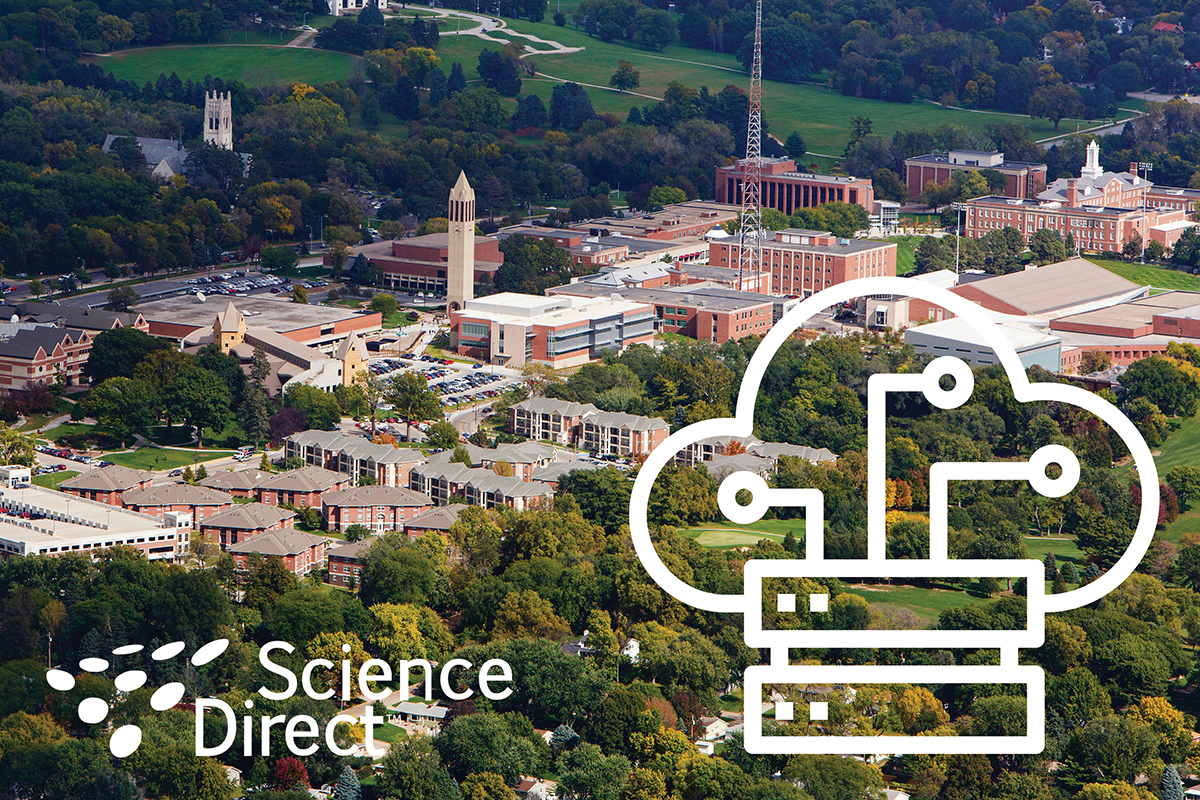 The group recently negotiated a license with Elsevier that provides access to the Science Direct journal collection extending back to 1995. The license also includes current Elsevier ebooks, with access extending back to 2013.
Many faculty members will recognize Science Direct journals as among the most important and widely read in their disciplines. Science Direct provides outstanding research support to those in the physical and natural sciences, business and economics, and information science and technology.
Through the group's recent acquisition, similar to many others, users have seamless access to all books and journals recorded in the catalog across all NU campuses, as well as off-campus access. Connections are also available in the library's database A-Z directory and the eJournals directory.
With the addition of Science Direct, UNO now has access to the journals published by all of the Big Five academic journal publishers, which includes Elsevier, SAGE, Springer, Taylor & Francis, and Wiley. The library has also extended its JSTOR account so that it includes all fifteen JSTOR Arts & Sciences collections. Should you have questions, or perhaps would just like a tour through these resources, please contact Jim Shaw, the Collections Coordinator, or any of Subject Librarians.
---
How to Use
Off-campus users should connect via the library's website, then they are prompted to login via their UNO library account. Science Direct must detect your connection as coming from UNO; it will recognize you as an eligible user. Those researchers who use Google Scholar can enter the Settings menu and select UNO as their library. This will send links from Google Scholar through the library so that you are recognized as an eligible user.
Contact Us
For more information about including events and announcements in the Criss Library News Center, email us at unocrisslibrary@unomaha.edu.
Unless otherwise clearly stated, any views or opinions expressed as part of events, exhibitors, or presenters in the UNO Libraries (Dr. C.C. and Mabel L. Criss Library and the KANEKO-UNO Library) should not be viewed as endorsements by the University of Nebraska at Omaha (UNO) and do not reflect the official position of UNO or the University of Nebraska system.