Mozilla Global Sprint
Mozilla's Global Sprint is a fun, two-day collaborative hackathon. A diverse network of educators, engineers, artists, scientists, and many others come together in person and online to build projects for a healthy Internet; May 10 - 11.
date: 05/10/18
time: 9 A.M. to 4:30 P.M. on both Thursday and Friday, May 10 and 11, 2018.
location: CEC 106 • maps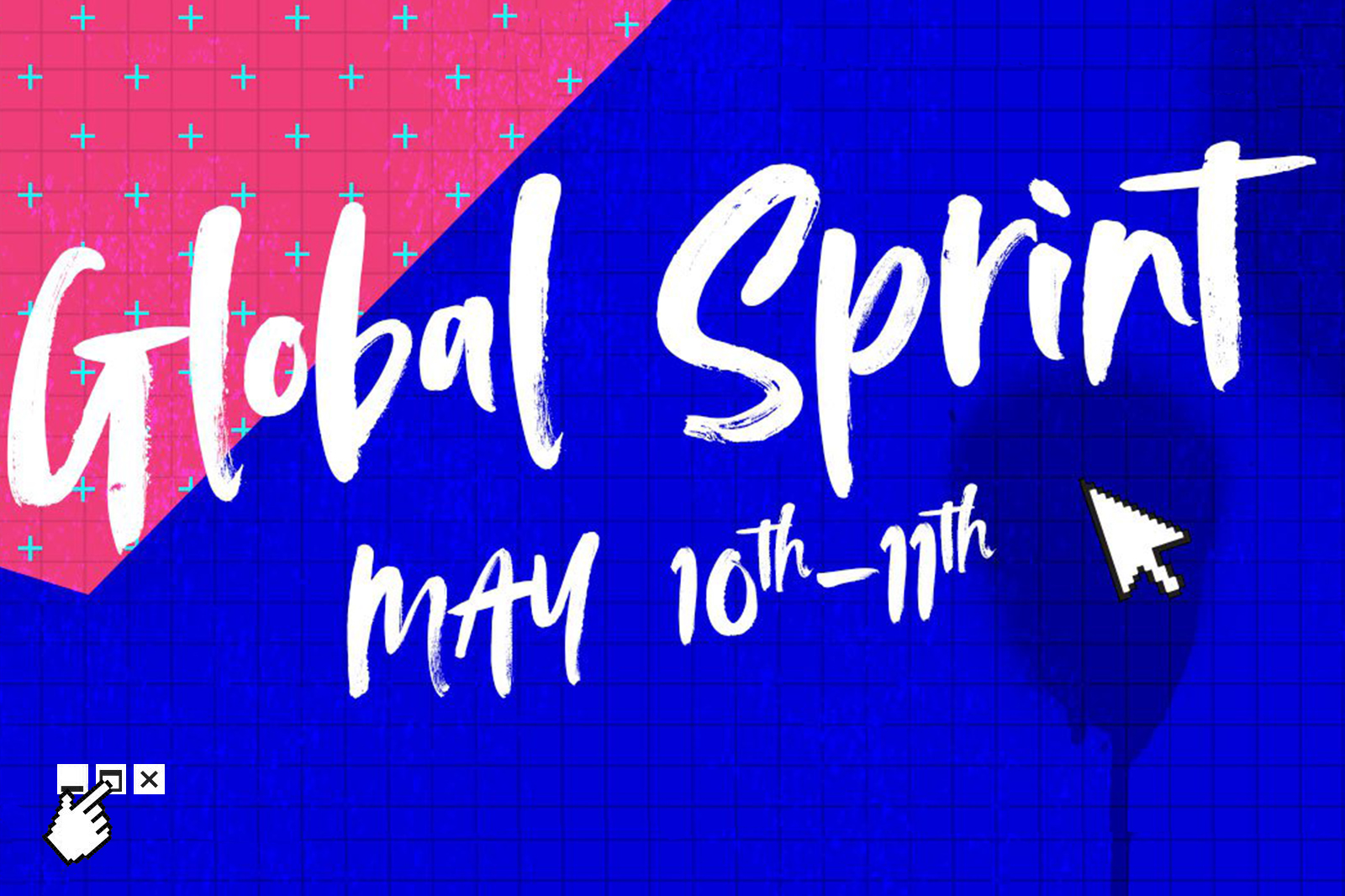 UNO Libraries is again a site host for this year's Mozilla Global Sprint, May 10th and 11th, 2018! This is a fast-paced, fun two-day collaborative work event where we'll come together to build open projects for a healthy Internet, and open government data. If you're new to the concept of Internet Health, take a look at Mozilla's new 2018 report on the topic. The Global Sprint Host Site here in Omaha is at the University of Nebraska at Omaha's Community Engagement Center, from 9 A.M. to 4:30 P.M. on Thursday and Friday, May 10 and 11, 2018. Click here to register, or select the button below. 
You can join in and participate, no matter your skill set or level. We're looking for coders, designers, writers, educators, students, and open-access data advocates. We want anyone who's passionate about the open web! Mozilla has a terrific group of projects that need help, but we're also focusing specifically on creating curricula for Endangered Data Week - an annual, international event designed to highlight threats to publicly available data. Learn more here about Endangered Data Week, here.
Visit Mozilla online for more information about participating in the Sprint, either on-site or remotely.  

---
What is Mozilla?
Mozilla is a global community working to protect the Internet as a public resource, open and accessible to all. Mozilla's heart is its community of makers, coders, designers, educators, and activists. Learn more at www.mozilla.org.
Sprint Participation Guidelines:
To support a happy, productive, and safe event experience that can welcome new ideas and inspiration for all attendees, we request that you:
be respectful and welcoming
try to understand different perspectives
do not threaten violence or harassment
do not make demeaning jokes or comments
empower others
strive for excellence
Read Mozilla's full Participation Guidelines, here.
Contact Us
For more information about including events and announcements in the Criss Library News Center, email us at unocrisslibrary@unomaha.edu.
Unless otherwise clearly stated, any views or opinions expressed as part of events, exhibitors, or presenters in the UNO Libraries (Dr. C.C. and Mabel L. Criss Library and the KANEKO-UNO Library) should not be viewed as endorsements by the University of Nebraska at Omaha (UNO) and do not reflect the official position of UNO or the University of Nebraska system.