International Open Access Week: October 23-29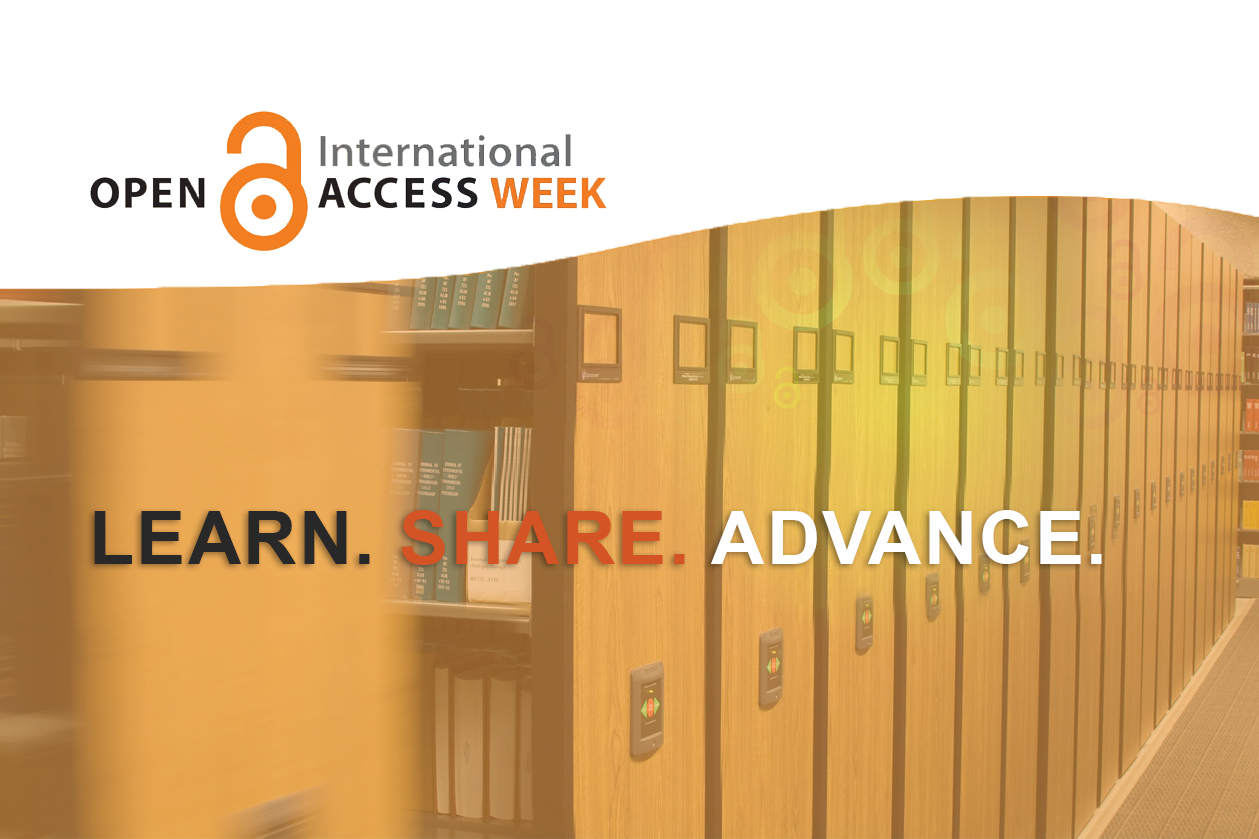 This year's International Open Access Week theme is "Open in order to…" The theme serves as a prompt to move beyond talking about openness in itself and focus on what open access enables. How can the question "Open in order to…" be answered? "Open in order to raise the visibility of my research"; "Open in order to help my scholarship find its audience"; "Open in order to enable better global participation in scholarship and research"; "Open in order to find new collaborators"; and more. Take action to realize these benefits!
Open Access is the free online access to journal articles, conference papers, theses, and other research outputs without restriction on their use. Anyone can access, use, and share knowledge through open access publishing.
UNO Libraries encourages UNO faculty and students to publish their research outputs making them freely accessible through DigitalCommons@UNO, UNO's open access digital repository. DigitalCommons@UNO is also home to UNO's open access journals and conference proceedings.
Did you know UNO Libraries has a fund to support publishing in open access journals? The UNO Open Access Fund finances payment of article processing fees for UNO faculty in open access journals or hybrid journals.
Visit librarians at Criss Library or Peter Kiewit Institute (PKI) during International Open Access Week for more information about open access, DigitalCommons@UNO, the UNO Open Access Fund, and more. View the schedule below.
| Date | Time | Location |
| --- | --- | --- |
| Monday, October 23 | 1:00 P.M – 3:00 P.M. | Criss Library |
| Tuesday, October 24 | 12:00 P.M. – 3:00 P.M. | PKI |
| Wednesday, October 25 | 9:00 A.M. – 12:00 P.M. | Criss Library |
| Thursday, October 26 | 12:00 P.M. – 3:00 P.M. | PKI |
For questions regarding DigitalCommons@UNO or Open Access, please contact Yumi Ohira, Digital Initiatives Librarian, yohira@unomaha.edu or 402.554.2404.
Contact Us
For more information about including events and announcements in the Criss Library News Center, email us at unocrisslibrary@unomaha.edu.
Unless otherwise clearly stated, any views or opinions expressed as part of events, exhibitors, or presenters in the UNO Libraries (Dr. C.C. and Mabel L. Criss Library and the KANEKO-UNO Library) should not be viewed as endorsements by the University of Nebraska at Omaha (UNO) and do not reflect the official position of UNO or the University of Nebraska system.
Our Campus. Otherwise Known as Omaha.
The University of Nebraska does not discriminate based on race, color, ethnicity, national origin, sex, pregnancy, sexual orientation, gender identity, religion, disability, age, genetic information, veteran status, marital status, and/or political affiliation in its programs, activities, or employment. Learn more about Equity, Access and Diversity.
scroll to top of page