UNO Libraries Secures LYRASIS Catalyst Fund for Mobile Digitization for Rural Community Archives
A new LYRASIS program, the Catalyst Fund offers "kickstarter" funds to incubate new ideas and test creative approaches to advance objectives of member institutions.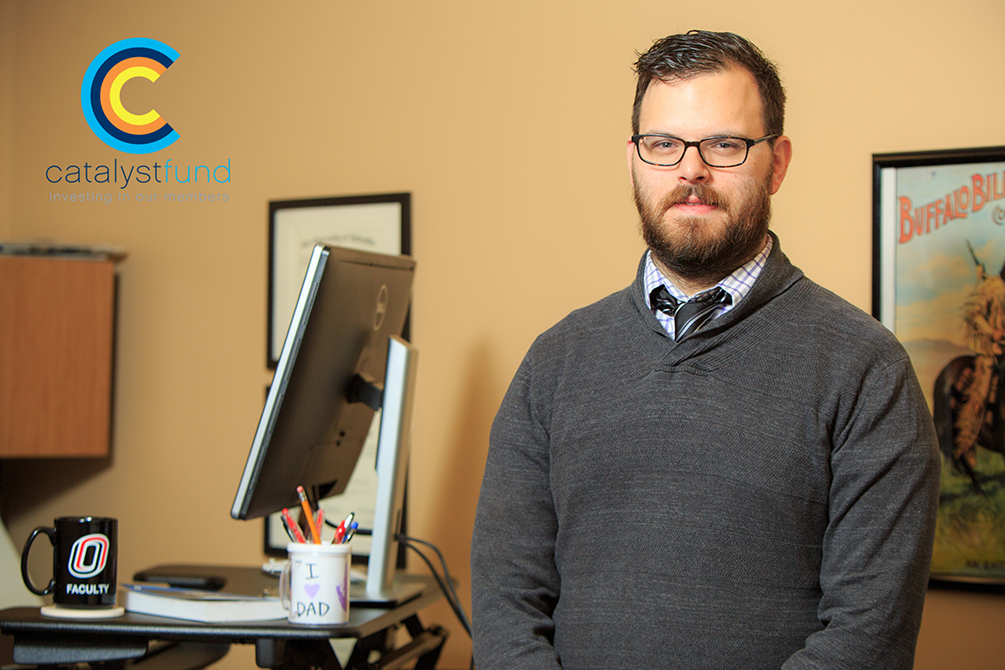 Jason Heppler, Digital Engagement Librarian in Archives and Special Collections, outlines the project's purpose and why it is integral for local communities, open access, and data collection.
---
UNO Libraries is one of the 2017 recipients of the LYRASIS Catalyst Fund. The $5,550 grant will support our latest project "Mobile Digitization for Rural Community Archives," the pilot includes a mobile digitization lab and maker space concept. A new program hosted by LYRASIS, the Catalyst Fund is intended to provide funding for member institutions to help "incubate new ideas and test creative approaches to advance [institution] objectives."
In recent years, archivists have identified the need and desire to capture community archives with the twin goals of providing community members with access to collections, as well as equipping archivists with connections, tools, and techniques for engaging their communities. Through the creation of a mobile maker space and digitization lab, we have the ability to interact with rural communities and digitize their material, making it widely available yet keeping the archive local.
While several notable mobile maker spaces exist, they have generally targeted the cities and urban centers in which they were launched. Our initiative seeks to go beyond the urban area of Omaha and connect with community archives in rural areas – specifically tribal communities. The pilot will work in collaboration with the American Indian Digital History Project, an initiative also spear-headed by Jason Heppler with History Professor Kent Blansett.
As part of a metropolitan research university dedicated to community engagement, UNO Libraries believes a core facet of its mission is reaching out to communities in our region to connect with their histories and tell their stories. Utilizing innovative technologies to enable digital participation ensures accessibility to these community-made archives, while also serving as a model for involvement in public digital humanities work.
Stay tuned as the pilot project unfolds – the team will present their findings at the LYRASIS member conference in October 2017.
---
About the Catalyst Fund
The Catalyst Fund is a LYRASIS Leadership Initiative that fosters innovation for libraries, archives and museums with kickstarter funds for projects and ideas that benefit the wider field of knowledge professionals. It is funded through a portion of the LYRASIS endowment and is open exclusively to LYRASIS members. Click here to learn more about the Catalyst Fund.
Contact Us
For more information about including events and announcements in the Criss Library News Center, email us at unocrisslibrary@unomaha.edu.
Unless otherwise clearly stated, any views or opinions expressed as part of events, exhibitors, or presenters in the UNO Libraries (Dr. C.C. and Mabel L. Criss Library and the KANEKO-UNO Library) should not be viewed as endorsements by the University of Nebraska at Omaha (UNO) and do not reflect the official position of UNO or the University of Nebraska system.