2017 Information Exchange Conference at KANEKO-UNO Library | March 17
date: 03/17/17
time: 8:00 AM - 12:00 AM
location: Kaneko - 1111 Jones Street • maps
add
03/17/2017 8:00 AM
03/17/2017 12:00 AM
America/Chicago
2017 Information Exchange Conference at KANEKO-UNO Library | March 17
Helping communities locate and strategize methods for providing better information access. This year's conference features keynote speaker Sonia Manzano, from PBS' "Sesame Street."
Kaneko - 1111 Jones Street
false
MM/DD/YYYY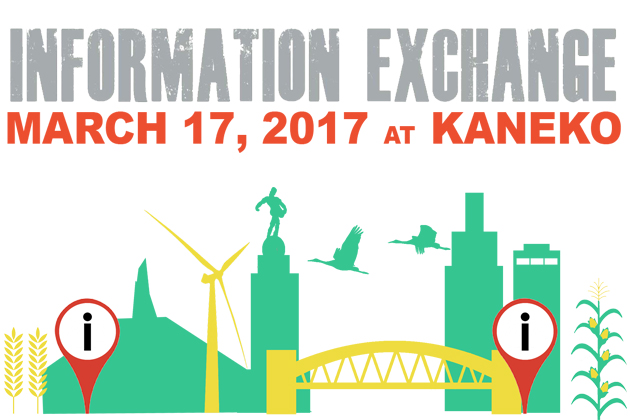 The information exchange is devoted to helping communities locate and strategize methods to provide better access to information, generate ideas about what libraries are and how knowledge can be shared within a community to improve the lives of its citizens.
The conference is for librarians, educators, business leaders, healthcare providers, activists, city planners—anyone who wants to build resources in their community!
Download conference flier | Visit Information Exchange website
---
Registration
$30 per attendee – includes all speakers, sessions, breakfast & post-party

If you're having troubles accessing the registration link, please visit the following url: https://commerce.cashnet.com/UNOCW?itemcode=CW-LIBREG%20%20%20
---
Morning Keynote: Sonia Manzano
Featuring Sonia Manzano from television's "Sesame Street" and author of Becoming Maria: Love and Chaos in the South Bronx, Miracle on 133rd Street, and several young adult and children's books.
---
Afternoon Q & A: John Dahl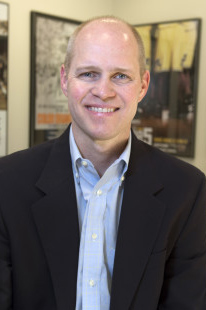 Featuring John Dahl, Vice President and Executive Producer for ESPN Films and Original Content, he oversees the 30 for 30 documentary and SEC Storied series.
---
Schedule
8-8:45 AM - Registration and Breakfast, provided by Hello Sugar
8:45-9 AM - Welcome and Introductions
9-10 AM - Keynote Speaker: Sonia Manzano
10-10:15 AM - Sonia Manzano book signing with the Bookworm
10:15-11 AM - Breakout Session 1, learn more...
11:15-12 PM - Breakout Session 2, learn more...
12-1 PM - Lunch on your own, food trucks parked on Jones Street
1-2 PM - Afternoon Q & A: John Dahl with Omaha World Herald's Matthew Hansen
2:15-3 PM - Breakout Session 3, learn more...
3:15-4 PM - Breakout Session 4, learn more...
4-6 PM - Conference concludes with Happy Hour, sponsored by the UNO Library Friends
Visit the Kaneko-UNO Library online for more conference information.
---
Sponsors
Thank you to our sponsors:
Buffett Early Childhood Institute
Gallery 1516
Hello Sugar
Kaneko
Learning HQ
Omaha Public Library
UNO Library Friends
UNO Graduate Studies
Contact Us
For more information about including events and announcements in the Criss Library News Center, email us at unocrisslibrary@unomaha.edu.
Unless otherwise clearly stated, any views or opinions expressed as part of events, exhibitors, or presenters in the UNO Libraries (Dr. C.C. and Mabel L. Criss Library and the KANEKO-UNO Library) should not be viewed as endorsements by the University of Nebraska at Omaha (UNO) and do not reflect the official position of UNO or the University of Nebraska system.
Our Campus. Otherwise Known as Omaha.
The University of Nebraska does not discriminate based on race, color, ethnicity, national origin, sex, pregnancy, sexual orientation, gender identity, religion, disability, age, genetic information, veteran status, marital status, and/or political affiliation in its programs, activities, or employment. Learn more about Equity, Access and Diversity.
scroll to top of page