Through the Lens of Empathy: Dr. Peter Szto's Visionary Approach to Mental Health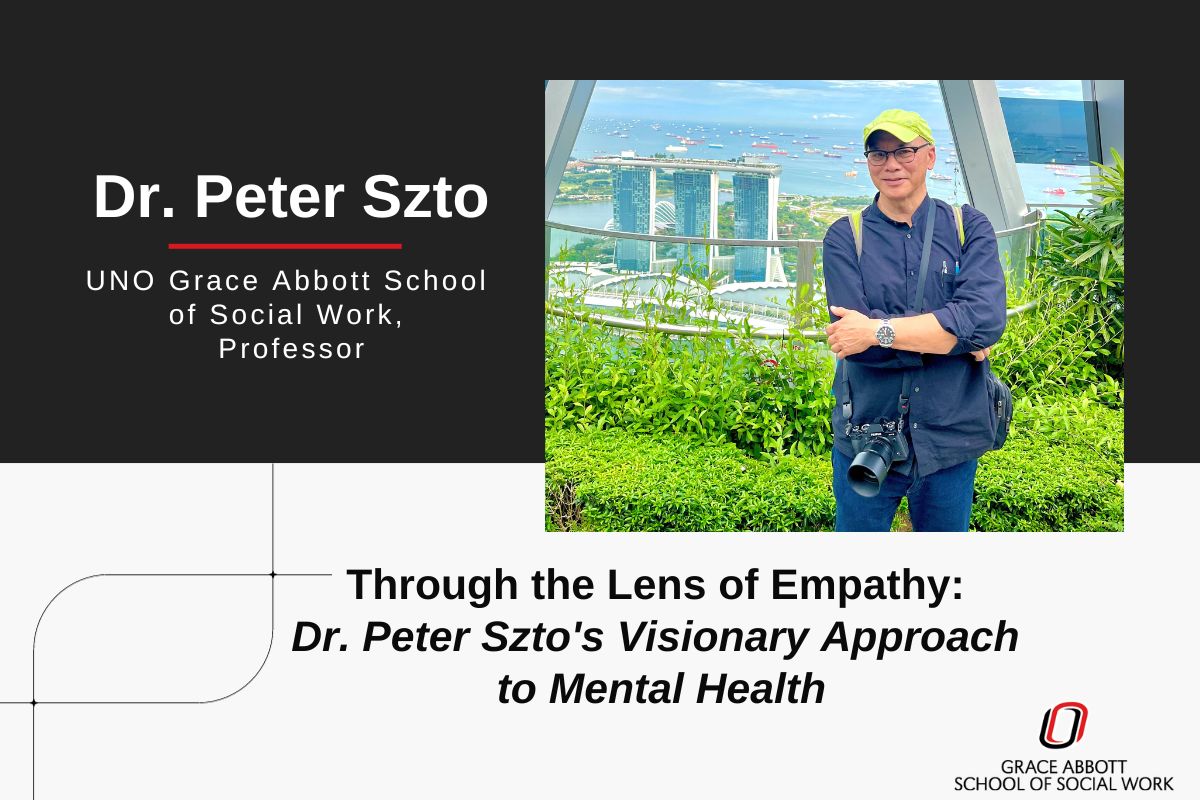 "Psychiatric Space" isn't an ordinary photo exhibit; it's a transformative journey that prompts us to challenge our society's perception of mental health. Dr. Peter Szto leads us to contemplate profound questions: How does culture influence discussions and approaches to mental health? How does culture shape our comprehension of the intricate world of mental health concepts? Most intriguingly, how do these cultural influences diverge between the East and the West?
But Szto doesn't merely pose these questions; he takes us on an engaging visual odyssey through a slideshow format. Imagine this: he integrates images drawn from his extensive professional research and teaching experiences, blending the realms of art and academia. Employing this creative approach, he guides us through an exploration of two closely related knowledge systems.
Initially, he delves into the science of visual acuity, scrutinizing the precision of optical and mechanical processes governing our perception of the visible world. However, it doesn't end there – he then delves into the deeply subjective, interpretive realm of "seeing," where our individual perspectives shape the reality we perceive.
In the sphere of social work, where empathy and understanding are paramount, Dr. Szto's insights into how our minds navigate the social landscape are revolutionary. He's not merely focused on theory; he strives to translate that theory into practical tools for his profession. It's about improving his capacity to connect profoundly with his clients and, ultimately, contributing to societal betterment.
"Mental health stigma, as we know, is a formidable barrier that often prevents people from seeking the help they desperately need," Szto explained. And this is where Dr. Szto's work truly shines – he employs documentary photography to shatter those negative stereotypes and biases that persist in mental health discourse. His mission is crystal clear: to foster an inclusive, compassionate society that embraces mental health without judgment.
Dr. Peter Szto is not your typical academic; he holds a Ph.D. in Social Welfare from the University of Pennsylvania and currently serves as a professor of Social Work at the Grace Abbott School of Social Work, University of Nebraska at Omaha. He's not your average scholar; he held the prestigious Fulbright Distinguished Chair of the Social Sciences at the National University of Singapore in 2022. But before donning his professorial hat, he spent 12 years working in various inpatient and community mental health settings in Michigan and Philadelphia.
And the accolades continue to pour in – Fulbright scholarships, distinguished professorships, and his role as the Editor-in-Chief of Social Work & Christianity, a publication of the National Association of Christians in Social Work.
Dr. Peter Szto's "Psychiatric Space" series is not just a photography exhibit; it's a call to action. It's a potent tool for education, introspection, communication, and dialogue. It's a beacon of hope in the ongoing battle against mental health stigma. So, remember the name Peter Szto because he's using his camera's lens to reshape our perception of mental health – and that's a story worth sharing.
Dr. Szto's current exhibit is on display at the National University of Singapore Museum in Singapore until December 30, funded by a UNO Medical Humanities grant.