Mark Martinez Understands the Significance of Alumni Volunteering at UNO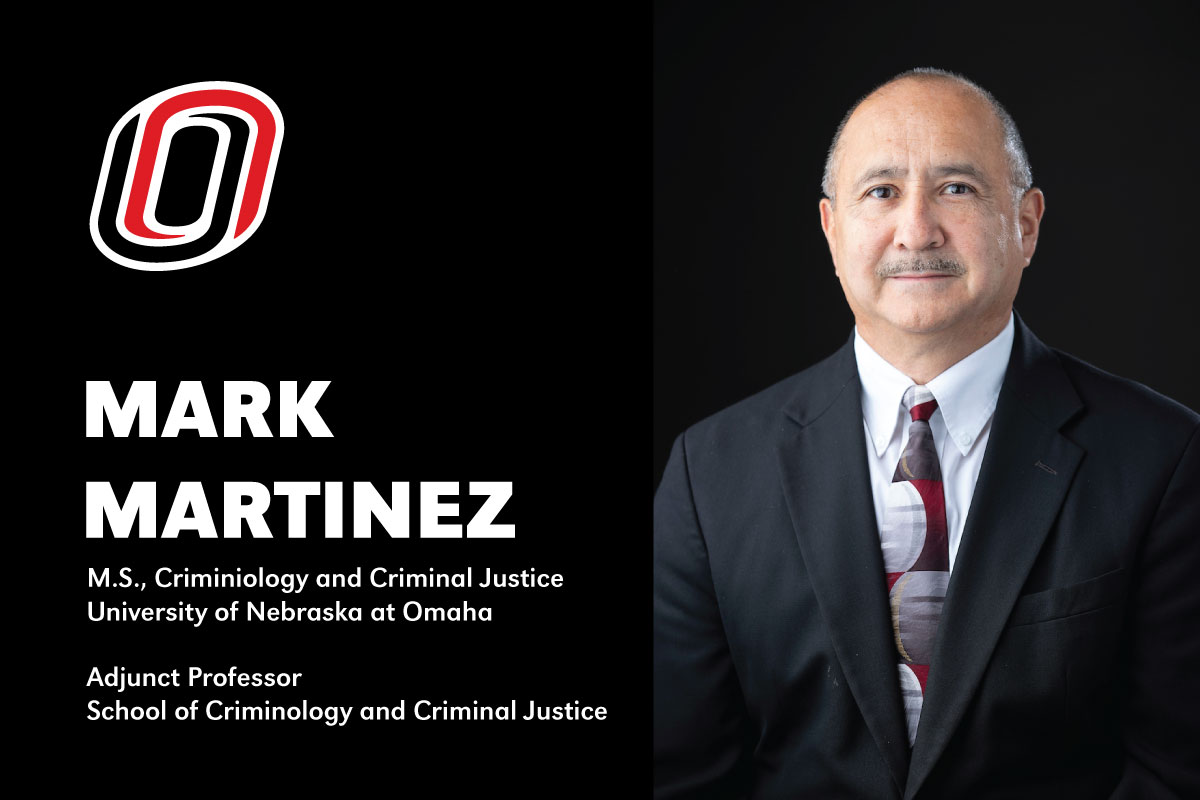 Alumni giving back is an incredibly meaningful and important way for alumni to stay connected and engaged with the University of Nebraska at Omaha (UNO), by playing an active role in the development and future of their former university. It is also a great way to show appreciation for all the opportunities that were provided, such as education, networking, and career development. Alumni giving back also helps provide resources for current students, faculty, and staff to help ensure future success. It is also a great way to strengthen relationships between alumni, current students and faculty.
One program on campus that has a robust number of UNO alumni volunteers is the Goodrich Scholarship program. The Goodrich Scholarship program believes in fostering active community engagement, volunteering, and service-learning projects, so that their recipients can become successful and empathetic leaders of tomorrow while also giving back to their communities. Mark Martinez, a Goodrich alumnus, is the embodiment of what the UNO Goodrich Scholarship program strives to instill in its students. Martinez has been giving back to UNO using his times and talents through mentoring students and building networks.
Who is Mark Martinez?
Martinez graduated from the Goodrich Scholarship program at UNO and is currently an adjunct professor in the UNO School of Criminology and Criminal Justice. Martinez served in the Omaha Police Department for approximately 25 years, rising to the rank of deputy chief. President Barack Obama later nominated him to be the United States Marshal for the District of Nebraska, where he managed both the Omaha and Lincoln USMS offices, a position he held for eight years.
Martinez knows professional development strategies should involve networking. He works on outreach to Goodrich alumni for their time and talent, to bring them back in and help with the Goodrich program. While serving on the Omaha Public Schools (OPS) school board, he got to know an attorney from Baird Holm who represented OPS and spoke with her about diversity and inclusion. During their exchange, she expressed an interest in aiding him in some way, so he connected her with the Goodrich Scholarship program to make use of her generous offer. Following a successful meeting between Baird Holm law firm and UNO's Goodrich instructors, an exciting collaboration was formed. Baird Holm started offering their support to Goodrich scholars who were interested in studying law. Fifteen years later, Baird Holm continues to make an annual donation to help Goodrich scholars prepare for pursuing a career in law.
Martinez is now trying to start a similar program with Goodrich alumni in the medical field. Goodrich is taking steps to create a healthcare program where alumni, who are medical professionals, can come together to mentor and guide current students who have an interest in medicine. For aspiring medical students, this is a fantastic opportunity to reach their goals.
When asked why he continues to spend his time volunteering he answered, "I found volunteering with the Goodrich program rewarding and I have really enjoyed it. I loved attending school there and the opportunities it provided me to succeed." Martinez said.
Martinez's generosity continues to have a lasting and profound impact on the UNO community. His kind-heartedness has often been praised as a shining example of selflessness, inspiring others to follow in his footsteps and pay it forward. His selfless acts of kindness have shed light on the power of giving of time and talents and how we can all make a difference in the world by using our resources to benefit others. He is an exemplary role model who is setting an example of how we can all be part of something bigger than ourselves. He credits the people in his life for making him the person he is today. "Of course, I would not be where I am today without all of the wonderful people in my life showing me the way, especially my parents," he said.
"Since Mark began volunteering with us, he has quickly become one of our most engaged alumni volunteers," said Troy Romero, chairperson of the Goodrich Scholarship Program. "Mark is always willing to lend a hand in support of our program, and we are grateful for his commitment. The time he gives and the knowledge and expertise he brings are invaluable."
Donating your time and expertise is one of the most rewarding ways to support current students, offering them valuable mentorship and career advice. Alumni can leverage their experience, knowledge, and professional networks to provide guidance for students exploring different educational paths and career opportunities. By giving back, alumni are helping to create a vibrant community of students who are inspired and empowered to reach their fullest potential. Successfully launching your own business, finding a fulfilling career, and balancing work and family life while maintaining a healthy lifestyle are three of the most highly coveted resources that alumni can share with current students.