Madeline Adams' national graduation story starts and finishes at UNO
80-year-old Madeline Adams found herself the focus of more than 150 national media stories with her UNO graduation in 2022, 60 years after she first started. Congratulations, Madeline!
published: 2022/06/01
contact: Office of Strategic Marketing and Communications
email: unonews@unomaha.edu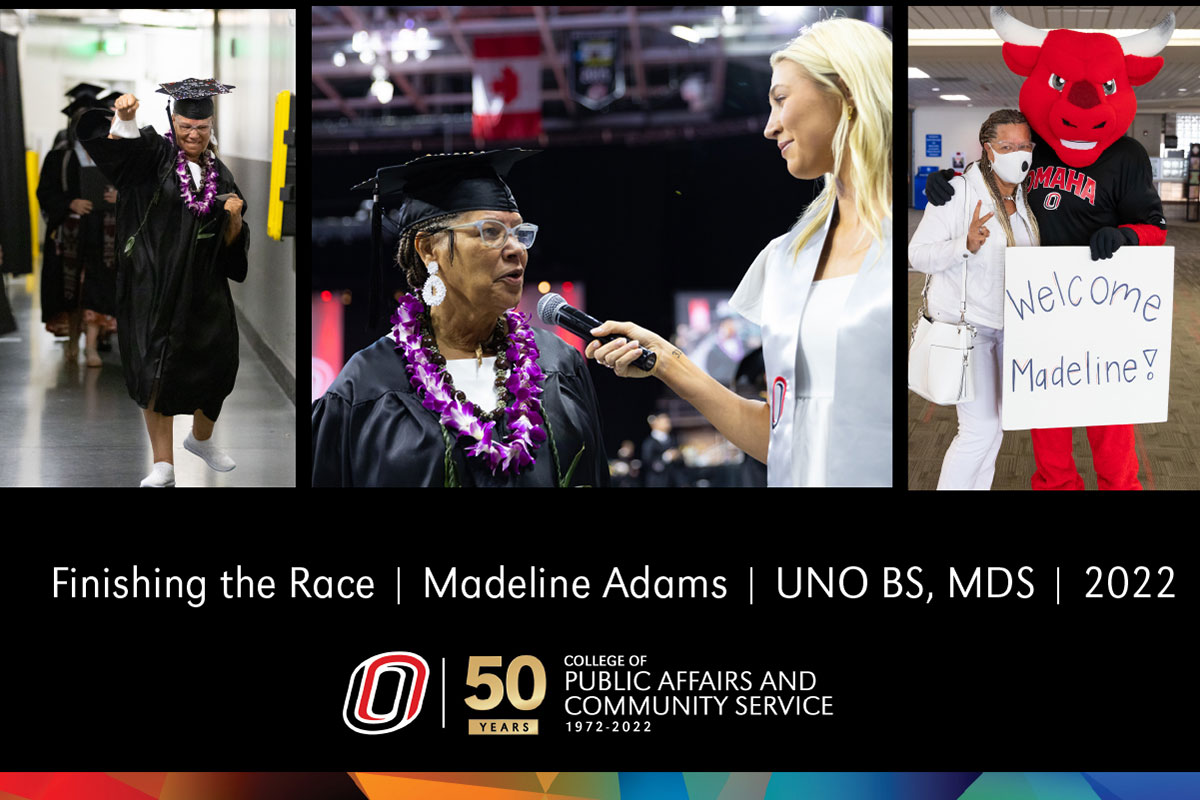 A UNO Spring 2022 graduated received lots of well-deserved national publicity.
Madeline Adams, who earned her bachelor's in multidisciplinary studies with a specialization in criminal justice has been featured on more than 150 media outlets because of her perseverance in finishing her degree. She is 80 years old.
Her story serves as proof to thousands that it is never too late to finish what you start. Read Madeline's story.