You're Invited: School of Public Administration Virtual Open House is Now Live
From national rankings to note-worthy faculty, the UNO School of Public Administration (SPA) offers a diverse lineup of desirable degrees to best serve the public.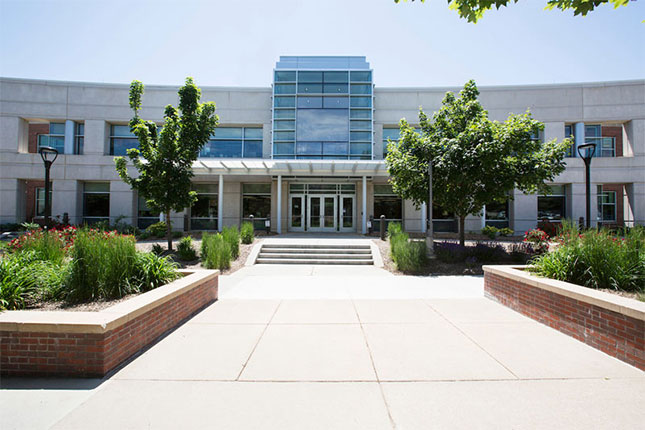 With diverse offerings at the undergraduate and graduate program levels, there's truly something for everyone. This year, we have created the UNO School of Public Administration's (SPA) open house virtually. This is the perfect opportunity to learn about our programs through videos from the program chairs, current students, and alumni—all on your own time and from the comfort of your home.
And, when you're ready, dive into each of our program offerings. There's truly something for everyone
A master's degree in Public Administration from the University of Nebraska Omaha is more than just a professional degree. It's a gateway to transforming society through a career in public service. It's a chance to develop your own intellectual identity. It's a way to gain exposure to people who are already guiding communities, operating nonprofit agencies or helping others in emergency services.
Our graduates are social entrepreneurs, urban thinkers and agents of change. The Master of Science in Urban Studies (MSUS) is the degree for individuals desiring to make a difference in urban areas. UNO's Urban Studies Program is a professional degree that trains leaders to critically analyze urban problems and to engage residents in the creation of innovative solutions to conditions in the human community, built environment and natural systems.
We are an established Carnegie - designated Ph.D. program with a robust research tradition. We empower students to establish a strong intellectual identity. Through the program you will be introduced to a diversity of knowledge traditions and become thoroughly immersed in the discourse of public administration and its integration of theory and practice. We foster a culture of openness, collaboration, and excellence, where the process of knowledge creation among students and faculty is a common enterprise. Most students graduate from the program with at least two years of teaching experience as an instructor of record and one or more publications. Upon graduation, students are prepared to understand and help solve public problems whether in or outside academia - 80% of our graduates are employed in academic positions; the remaining are in upper-level administrative positions in public, nonprofit, and for-profit organizations.
Collaborative Leadership Minor
The Collaborative Leadership Minor prepares students to collaboratively address complex, cross-sector challenges. Students will develop their leadership skills through developing and leading a cross-sector project, collaborating with private, nonprofit, and public sectors.
Nonprofit Management Minor
The Nonprofit Management Minor allows students to develop their knowledge about the nonprofit environment and their skills on fundraising and volunteer management. The nonprofit Sector includes thousands of large and small organizations and employs 14 million people.
Public Administration Minor
The Public Administration Minor prepares students to lead and manage organizations that serve our communities at the local, state, and federal levels of government. This minor is for students who want to make a difference can seek a career in public service.
Still not sure which program is best for you or if you have more questions, complete our information request form here.