UNO School of Public Administration Announces New Partnership with NextGen Service
The new partnership aims to expand public service learning experiences for undergraduate students.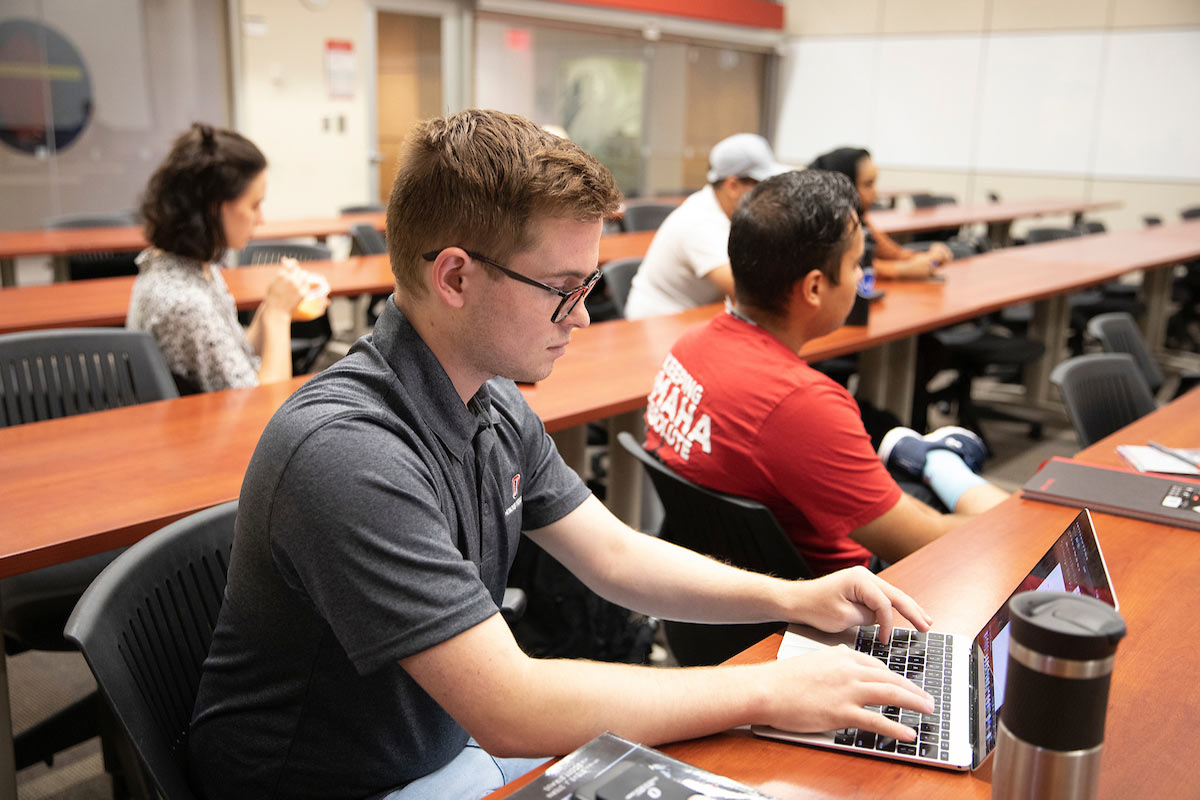 The School of Public Administration at the University of Nebraska at Omaha (UNO) is excited to partner with the Next Generation Service Partnership (NextGen Service). The new initiative aims to expand public service learning experiences for undergraduate students.
In the wake of international protests and the coronavirus pandemic, the creation of this new undergraduate offering was deemed critical. This partnership highlights the importance and mission-centric foundation of diversity, equity, and inclusion efforts of the UNO College of Public Affairs and Community Service (CPACS), which houses the School of Public Administration.
"SPA is known for its high-quality undergraduate and graduate programming as well for appreciating the importance of community engagement," says director of the School of Public Administration, Dr. Craig Maher. "A challenge we are seeing for students and organizations is a need to train students to lead across sectors – public, private, and nonprofit. It is common for students to move across these sectors, yet UNO lacks the programming to offer those skills. The civil unrest and pandemic we are currently experiencing are examples of the need to train the next generation of leaders to be effective across sectors.
Having the ability to partner with the Volcker Alliance and Arizona State University means that we have access to resources that will enable us to get this program up and running at a much quicker rate. We are grateful for the partnership with our College of Business and for the support of our CPACS Dean, John Bartle, who has been a great champion of this endeavor. We believe that this is a great opportunity to help our current students and with effective marketing, a program that will draw new students to UNO."
The Volcker Alliance is supporting UNO's initial costs for building and launching NextGen Service. Its financial support of $100,000 for the first year covers collaboration endeavors, curriculum development and marketing efforts. Collaboration and curriculum development is happening now to be ready for launch in the next academic year. "We will be welcoming our first cohort of students in the fall of 2021. The Omaha-metro area and the UNO campus are a perfect pair for launching NextGen Service," says Dr. Meagan Van Gelder, academic program coordinator of the School of Public Administration. "Omaha gets things done by working across sectors. UNO values service learning and has the framework already in place through the Student Service and Leadership Collaborative (The Collaborative) and the Service Learning Academy. As we meet with departments and colleges across the campus, faculty see how their students can take knowledge from their fields of interest and apply it to address challenges through collaboration."
NextGen will include a minor, which is under development now. The minor will be interdisciplinary because students need to know how to work across different topics, challenges and sectors. "We want students to be able to understand their own values and develop their leadership skills while collaborating with private, nonprofit and public sectors," states Dr. Van Gelder. The minor's focus is on collaborative leadership across sectors.
The UNO School of Public Administration is one of the first three schools to participate in the NextGen Service planning cohort. Other schools include The Austin W. Marxe School of Public and International Affairs at Baruch College of the City University of New York, the Andrew Young School of Policy Studies at Georgia State University. A fourth school recently joined the group—the O'Neill School of Public & Environmental Affairs at Indiana University.
NextGen Service is a newly launched program from the Volcker Alliance and the Arizona State University Watts College of Public Service and Community Solutions.
Get the full details on the NextGen Service Academy here.
About the School of Public Administration
The School of Public Administration at the University of Nebraska at Omaha (UNO) campus is a national leader in public service education, with five of its programs ranked in the nation's top 25 by U.S. News & World Report. To learn more about the School of Public Administration's national rankings, please visit National Rankings.