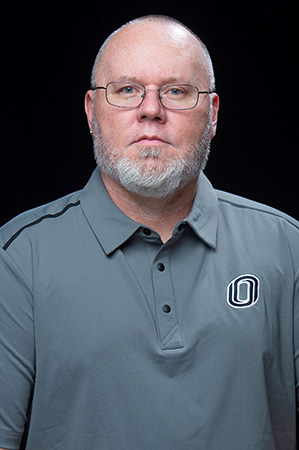 Brian Richardson
Academic Advisor
UNO on Offutt
Division of Continuing Studies
---
email:
office:
Building C, RM 222
Education Center
Offutt Air Force Base
office phone:
Additional Information
Educational background
Master of Science, Geography, University of North Texas
Bachelor of Science, Geography, New Mexico State University
What I like about the BMS degree program
The Bachelor of Multidisciplinary Studies program offers flexibility to not only adult learners who want to progress within their current organizations but also those individuals that may want to take a more hands on approach to the learning objectives offered within a degree program. 
Advice for students
Never feel like you are alone in your journey. Reach out to a professor, a coach, an advisor, or anyone you feel comfortable with when you are struggling. You will find that most of us have endured similar struggles and can be a great resource to help you on your way.
My favorite quote
"God created war so that Americans would learn geography." - Mark Twain