Students Explore Sports Medicine and Biomechanics with the Pros During Major League Baseball Experience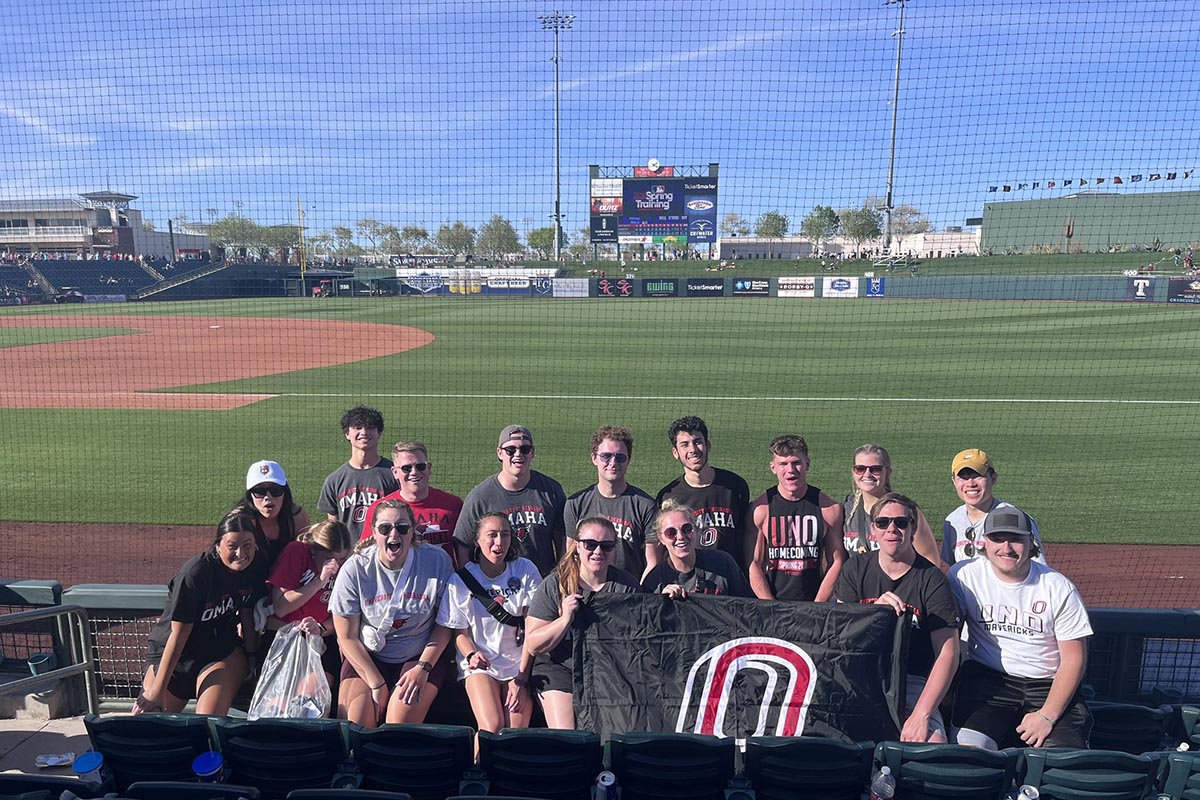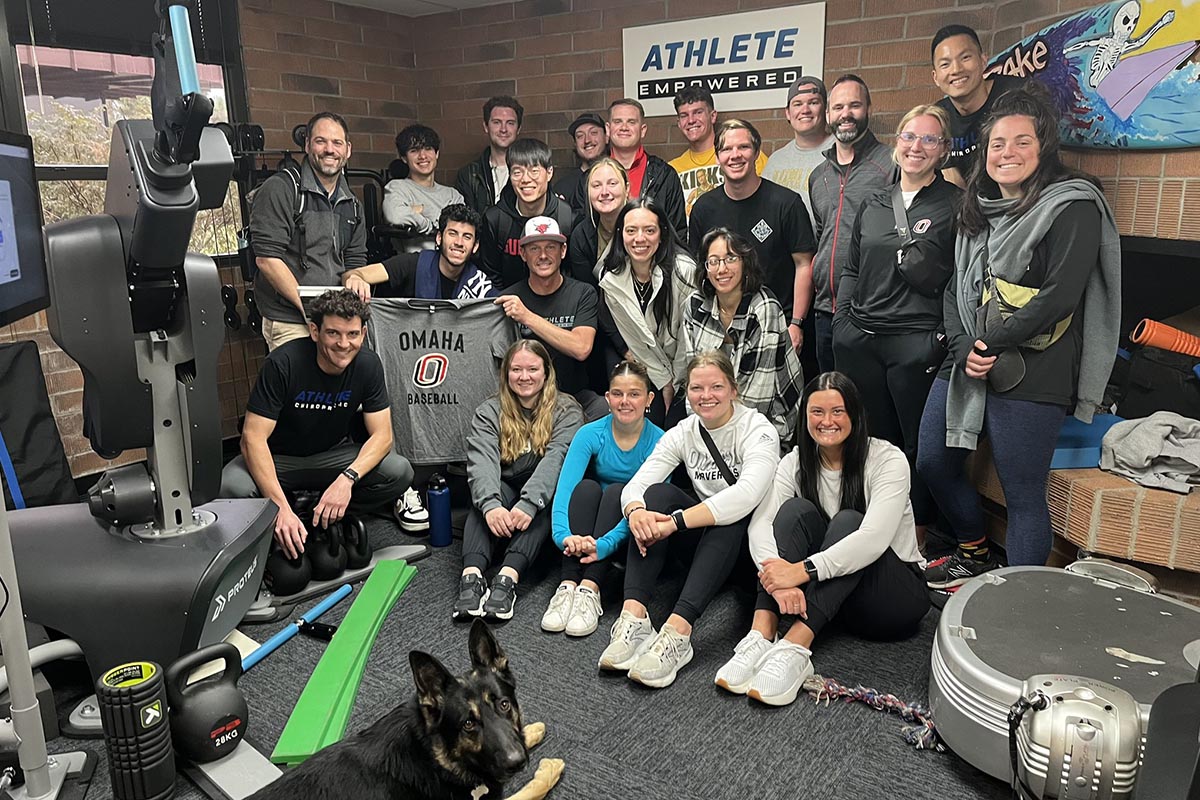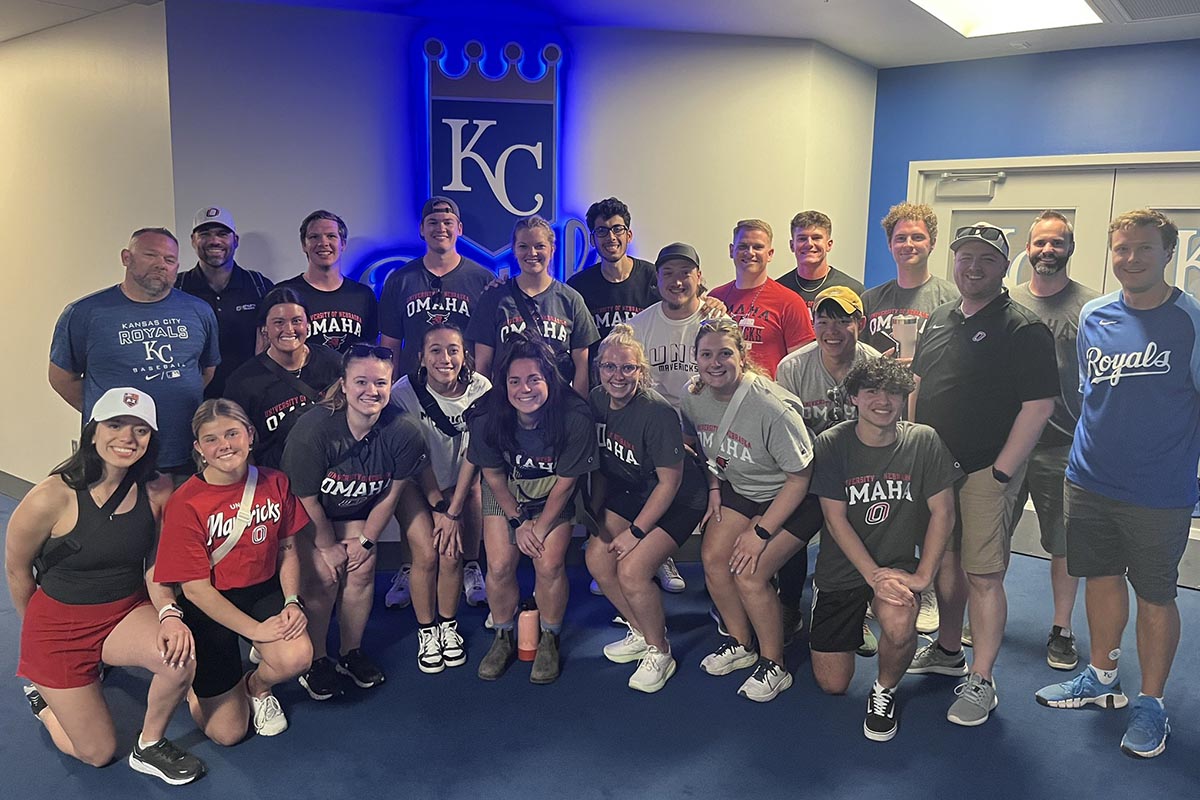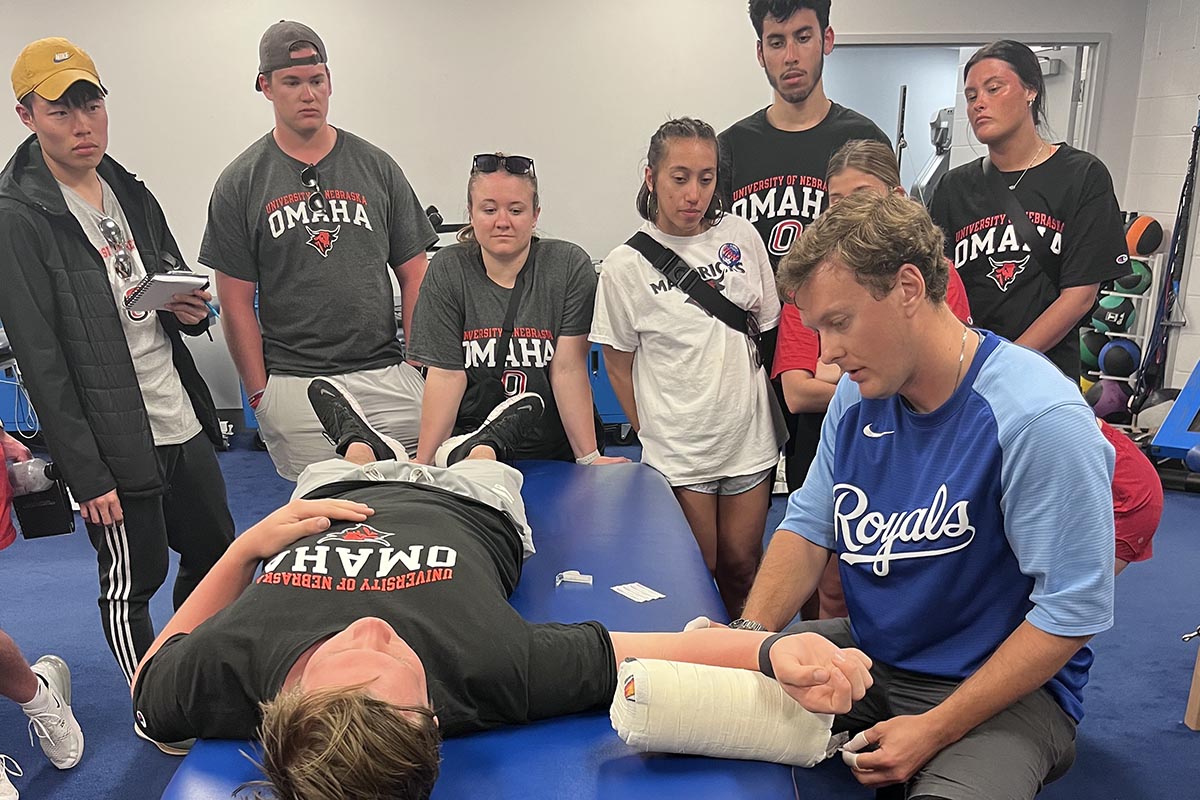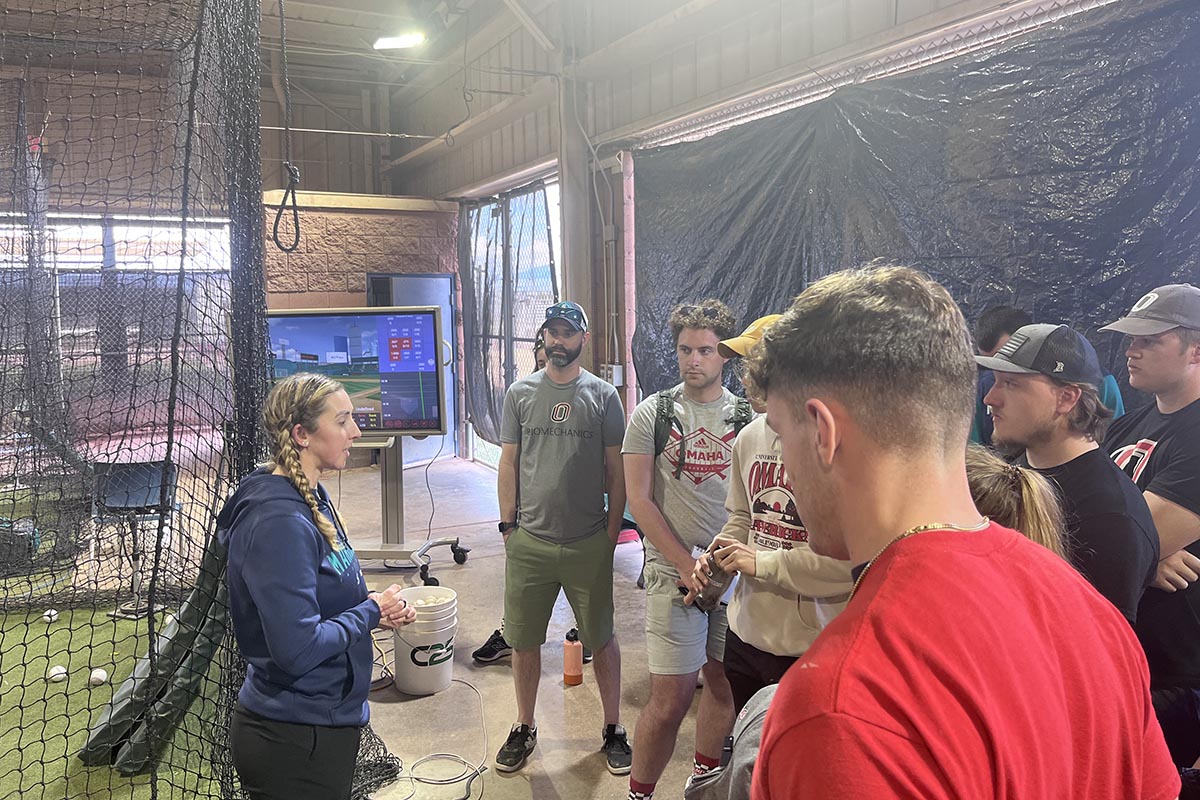 This story appeared in the most recent issue of the College of Education, Health, and Human Sciences Annual Report.
---
Over spring break, students from the School of Health and Kinesiology (H&K) and the Department of Biomechanics traveled beyond the classroom for a sports medicine- and biomechanics-focused Major League Baseball (MLB) Spring Training Experience in Arizona.
Accompanied by faculty members Adam Rosen, Ph.D., ATC, Brian A. Knarr, Ph.D., and Sam Wilkins, Ph.D., ATC, eighteen students from UNO's Biomechanics, Kinesiology, and Athletic Training programs spent a week immersed in MLB spring training activities while meeting with sports medicine clinicians and sport scientists from the Cactus League.
Students attended spring training games at Goodyear Stadium and Surprise Stadium, and toured the Kansas City Royals facilities with Athletic Trainer Brad Groleau, a 2019 H&K alumnus. They also visited Creighton University's Phoenix Health Sciences Campus, where they were given a tour and lecture by former director of performance integration for the Los Angeles Angels, Ryan Crotin, Ph.D., CSCS, RSCC, a baseball injury expert and vice president at ArmCare.com.
"It was an incredible experience to talk with people within professional baseball to learn more about rehabilitation measures and what it is like to work with professional athletes," said Chu-Han Chen, a first-year graduate student in UNO's Athletic Training Program.
Other highlights included watching Team USA at the World Baseball Classic and attending a game at Peoria Sports Complex. A post-game tour of the complex by biomechanist Kate Weiss, Ph.D., CSCS, the sports science director for the Seattle Mariners, showcased the facility's state-of-the-art simulated pitching system and customized baseball bats.
"As someone who wants to work in professional baseball, it was amazing to see how things are done behind the scenes," Chen said. "Biomechanics plays just as big a role in professional baseball as athletic training does. I hope to work closely with biomechanists in the future."