Speech-Language Pathology Students Develop Skills During Global Experience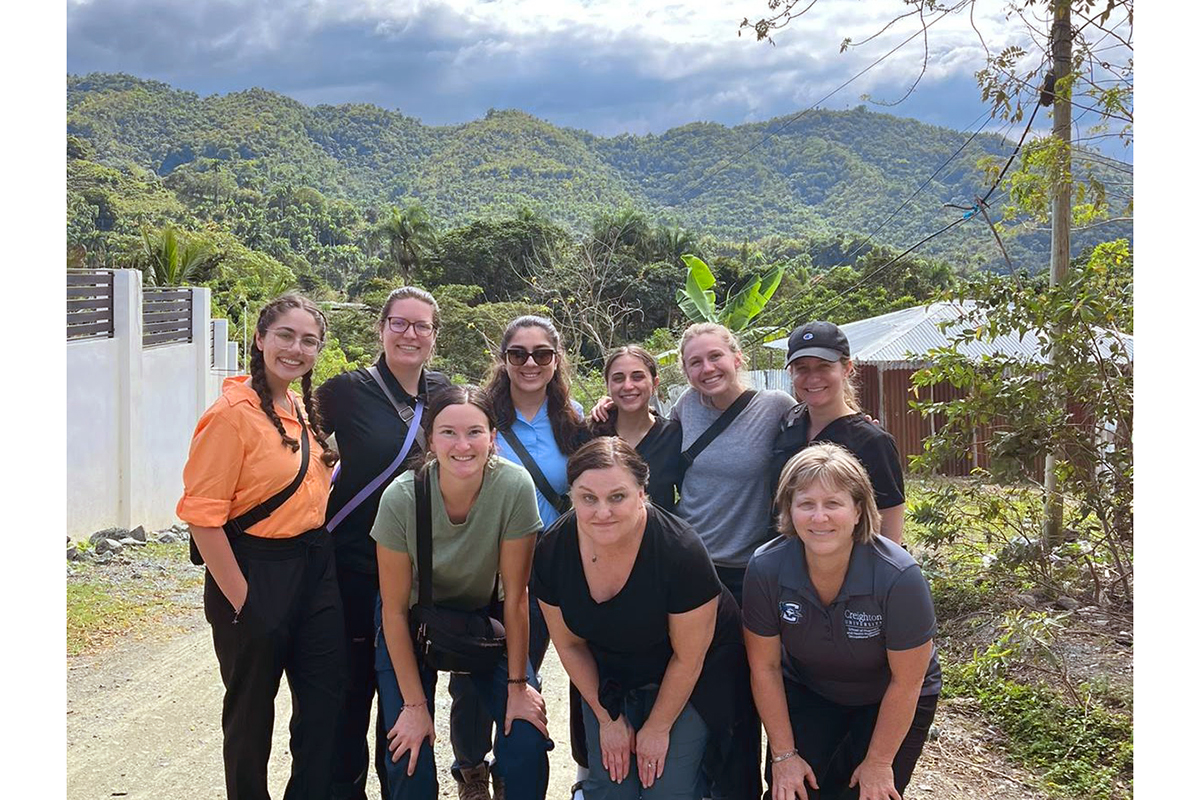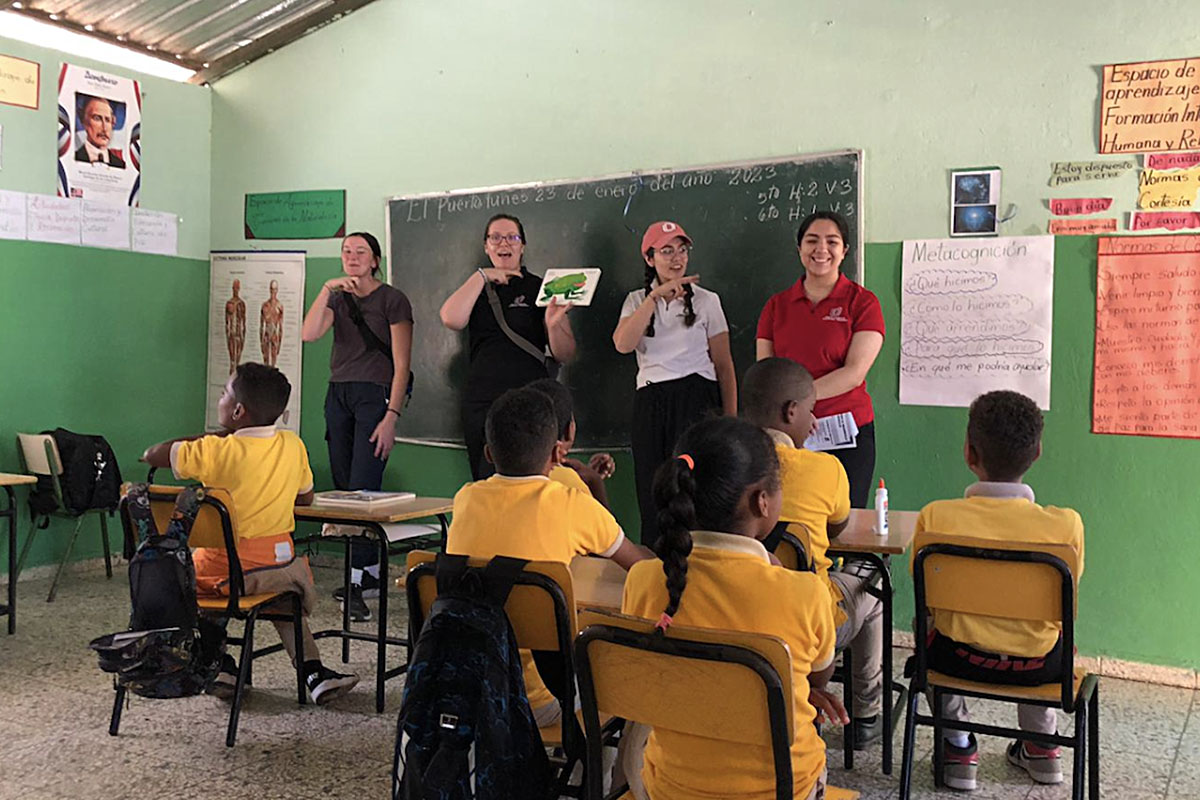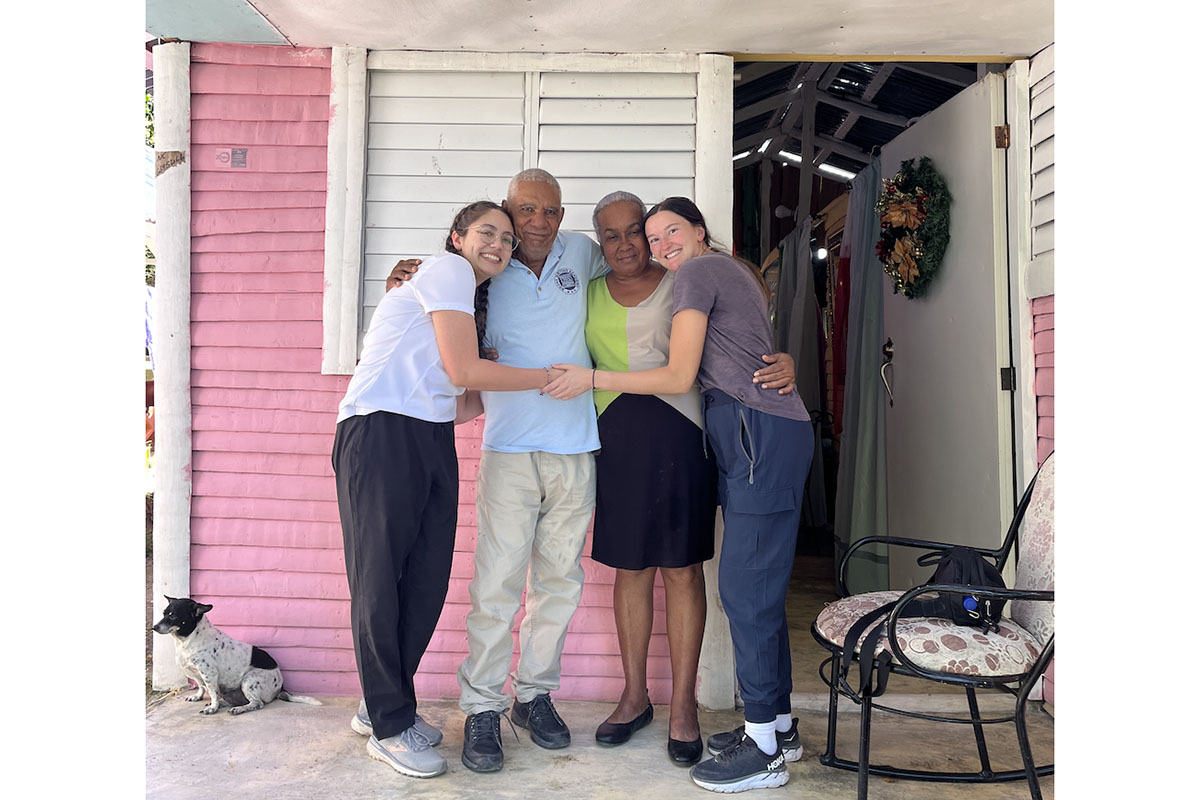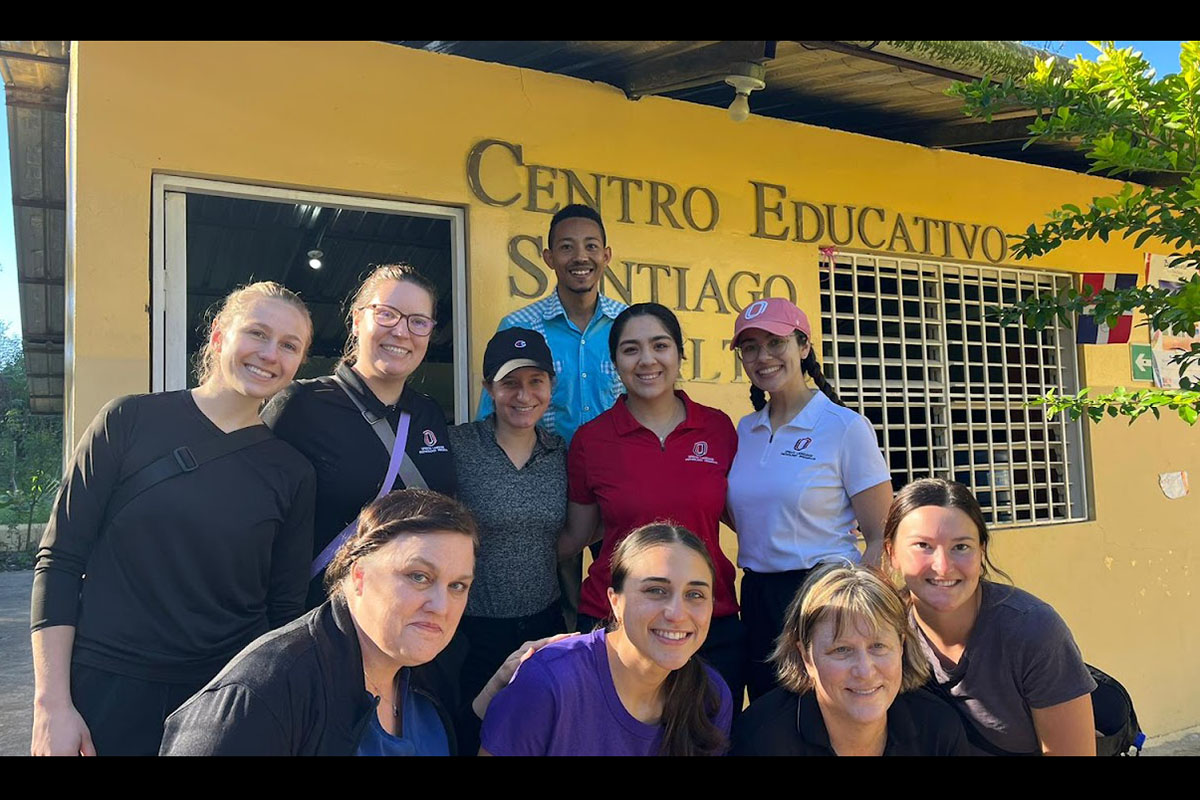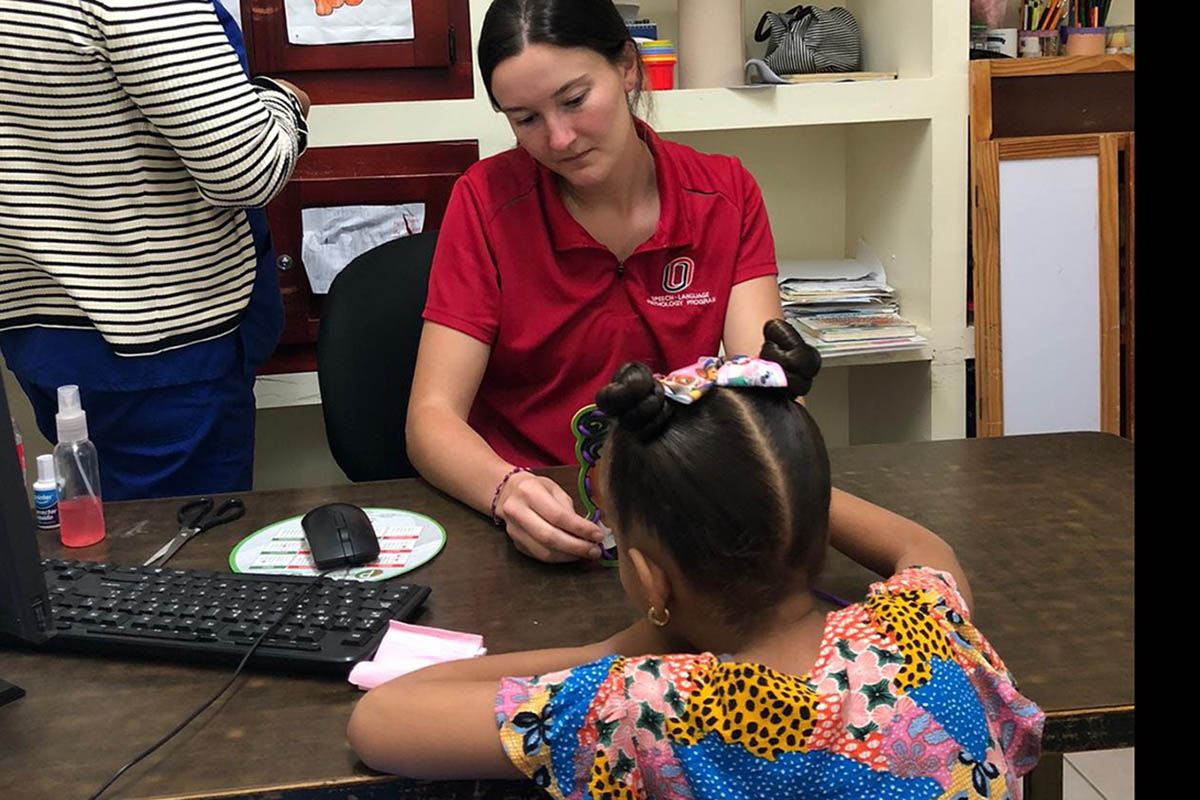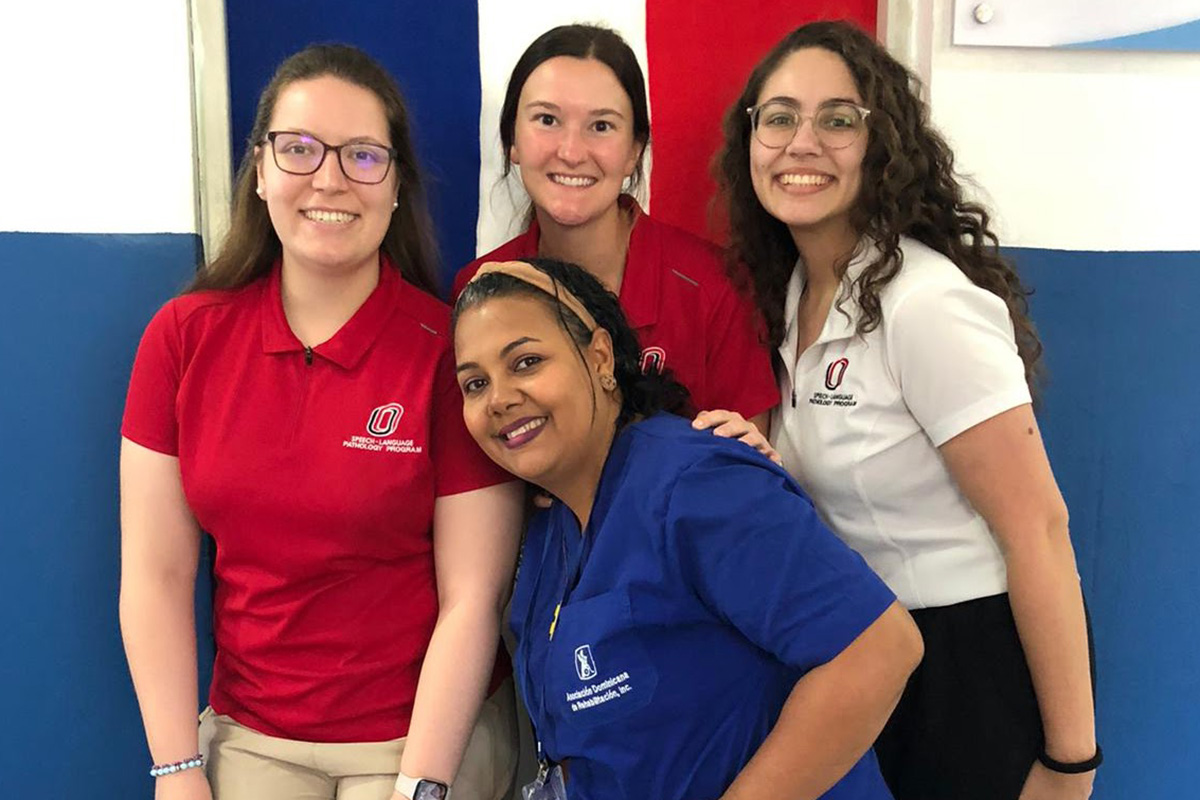 This story appeared in the most recent issue of the College of Education, Health, and Human Sciences Annual Report.
---
Thanks to a new partnership with Creighton University's Occupational Therapy program and Institute for Latin American Concern (ILAC), UNO's Speech-Language Pathology (SLP) program recently collaborated on a global experience focused on interprofessional services and cultural competencies.
Faculty members Kristina Peterkin, M.S., CCC-SLP, and Shari DeVeney, Ph.D., CCC-SLP, led the development of the course, Speech-Language Global Interprofessional Clinical Experience. During the January term, Peterkin with four SLP graduate students traveled to the Dominican Republic for a nine-day intercultural learning experience as part of the course.
According to Peterkin, the course helps aspiring practitioners to develop their clinical skills with hands-on experiences in the field, while gaining a deeper understanding of the practice of cultural humility and cross-cultural care. The students provided services at different clinical sites including a hospital and school in Santiago and toured historical and cultural sites. In addition, the students hosted clinics and delivered services in a rural community, or campo, while staying with local families.
Christina Aguilar, a second year SLP graduate student, sought out this unique cultural opportunity to challenge herself—and to expand her language skills and competence as a future SLP professional. For the trip, Aguilar set a goal of creating therapy plans on the go while still providing quality services.
"At the local school, we evaluated a child who wrote some of his letters backwards, so we did hand-over-hand motions to help him practice. I found it imperative that we teach him how to correctly write a J as that is the first letter of his name," explained Aguilar. "After practice with visual and verbal cues, he successfully wrote a J with minimal support. I drew dots outlining his name in his notebook so he could continue his success after we were gone."
Katie Springer said the experience allowed her a deep dive into cultural values and beliefs different from her own in the U.S. "This was something outside of my comfort zone but provided many valuable experiences that increased my cultural competency and clinical skills."
Springer and her peers presented information to children and parents during sessions called charlas. "Completing a charla in Spanish was something that challenged me in a way I have not been challenged before," said Springer.
"Trying to speak a new language in front of a crowd was an uncomfortable moment, but I kept telling myself that I am grateful to be here and sharing this information, even if I was not producing perfect Spanish. I provided recommendations to support early language development, and I know parents within the community loved hearing what was offered."