Edick to Step Down as Dean of CEHHS
published: 2023/01/25
contact: Office of Strategic Marketing and Communications
email: unonews@unomaha.edu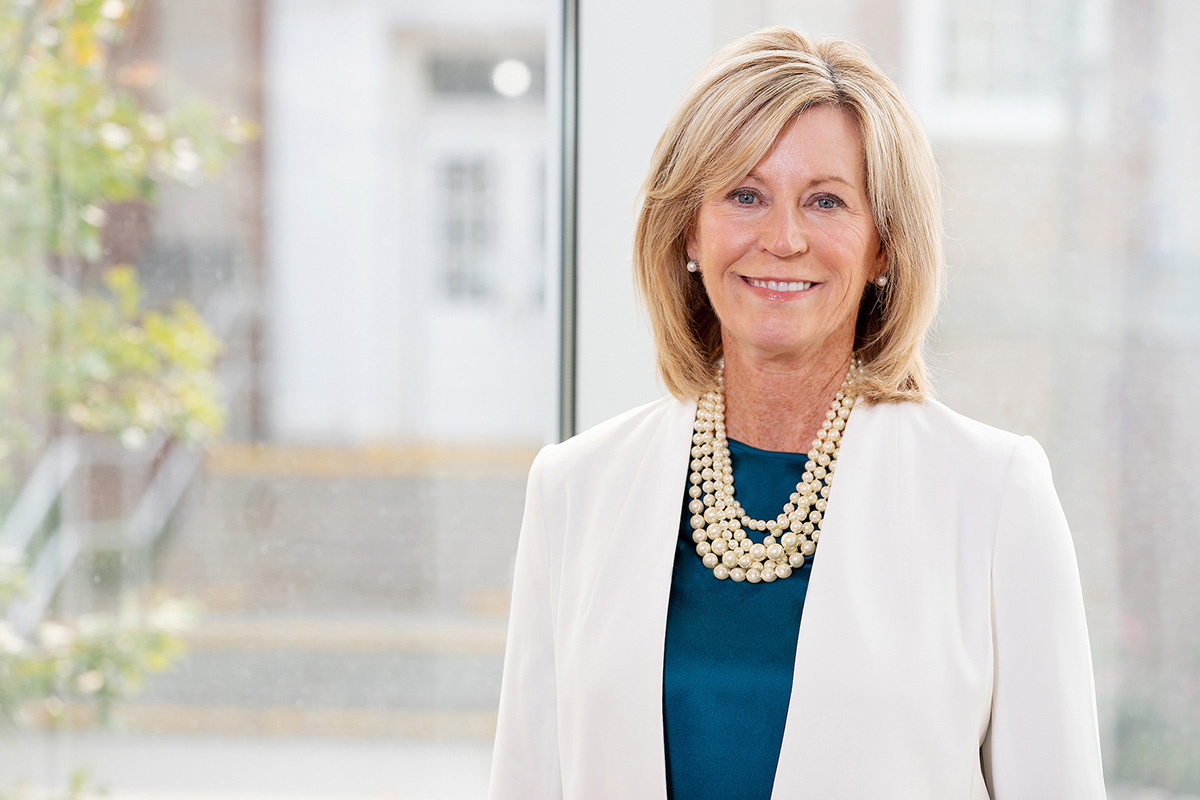 Nancy Edick, Ed.D., Lois G. Roskens Dean of the College of Education, Health, and Human Sciences (CEHHS)
Nancy Edick, Ed.D., Lois G. Roskens Dean of the College of Education, Health, and Human Sciences (CEHHS), has announced that she will step down from the position after 14 years of leadership of the college at the conclusion of the Summer 2023 semester.
"Dean Edick showed us all what it means to be a Maverick in her time at UNO," Chancellor Joanne Li, Ph.D., CFA, said. "She is a fearless innovator and a transformational leader that left a positive, lasting impact on her college, the university, and the Omaha community. I extend my sincerest thanks to Nancy and wish her the very best in the next chapter of her life."
Edick's career with UNO spans 30 years, joining the university in 1993 as the founding director of the Career Advancement and Development for Recruits and Experience (CADRE) program. She also served as executive director of the Metropolitan Omaha Education Consortium (MOEC), as a faculty member in the Teacher Education Department, and as acting associate dean of CEHHS. Prior to joining UNO, she began her professional career as a classroom teacher in Omaha Public Schools. She also earned her bachelor's, master's, and doctorate degrees from UNO.
"Dean Edick leaves CEHHS in a historically strong position to deliver a transformational experience for learners in teacher education, kinesiology, biomechanics, counseling, and public health," Senior Vice Chancellor for Academic Affairs Dr. Phil He said. "The future is incredibly bright as a result of her years of service."
Under Edick's leadership, the college moved to a newly designed and renovated Roskens Hall in 2011 and supported the creation of the Division of Biomechanics and Research Development, leading construction on the Biomechanics Research Building in 2013. In 2020, the college changed its named from the College of Education to better reflect its growth in programs in the health and human science fields.
More recently, Edick helped facilitate a partnership between UNO and Omaha Public Schools that would provide funding for four initiatives at UNO that will create more pathways into the teaching profession and expand professional development for current teachers. Throughout her time at UNO, Edick was highly involved in the community, serving on the MOEC Executive Steering Committee and on the Boards of Project Harmony, Completely KIDS, and Kids Can.
"Working with incredible students, faculty, and staff to prepare new generations of educators for careers in Nebraska classrooms and leading the charge in emerging health fields has been the honor of a lifetime," Edick said. "I can't thank everyone enough for lending their talents to making CEHHS a point of pride for not just UNO, but all of Nebraska."
Information regarding leadership transition and search plans are forthcoming.