H&K Students Help Keep Campus Safe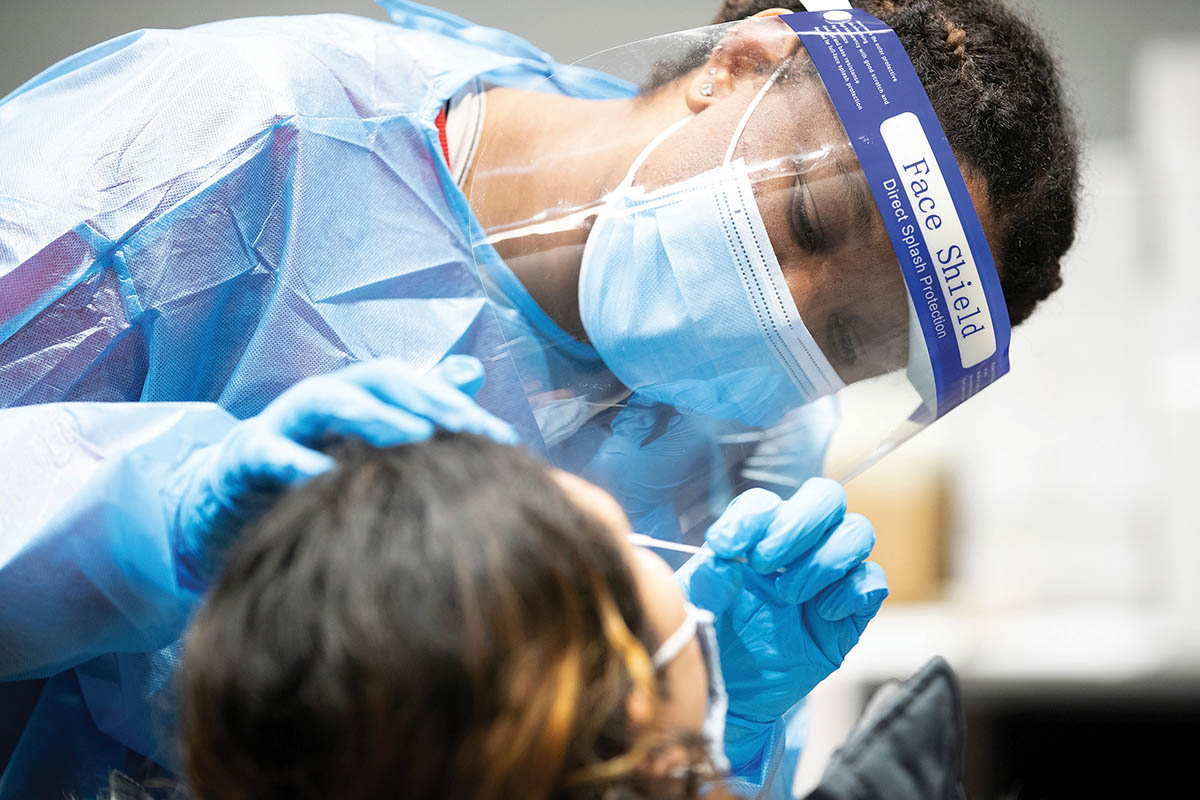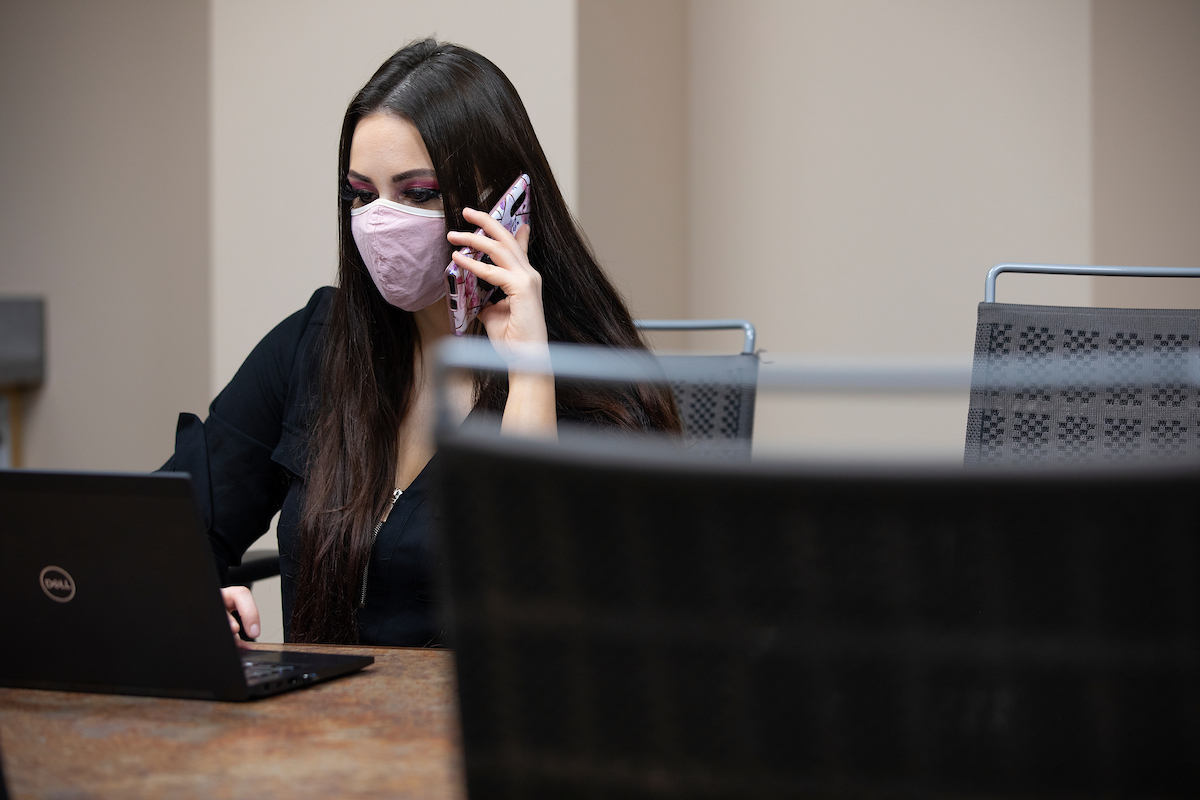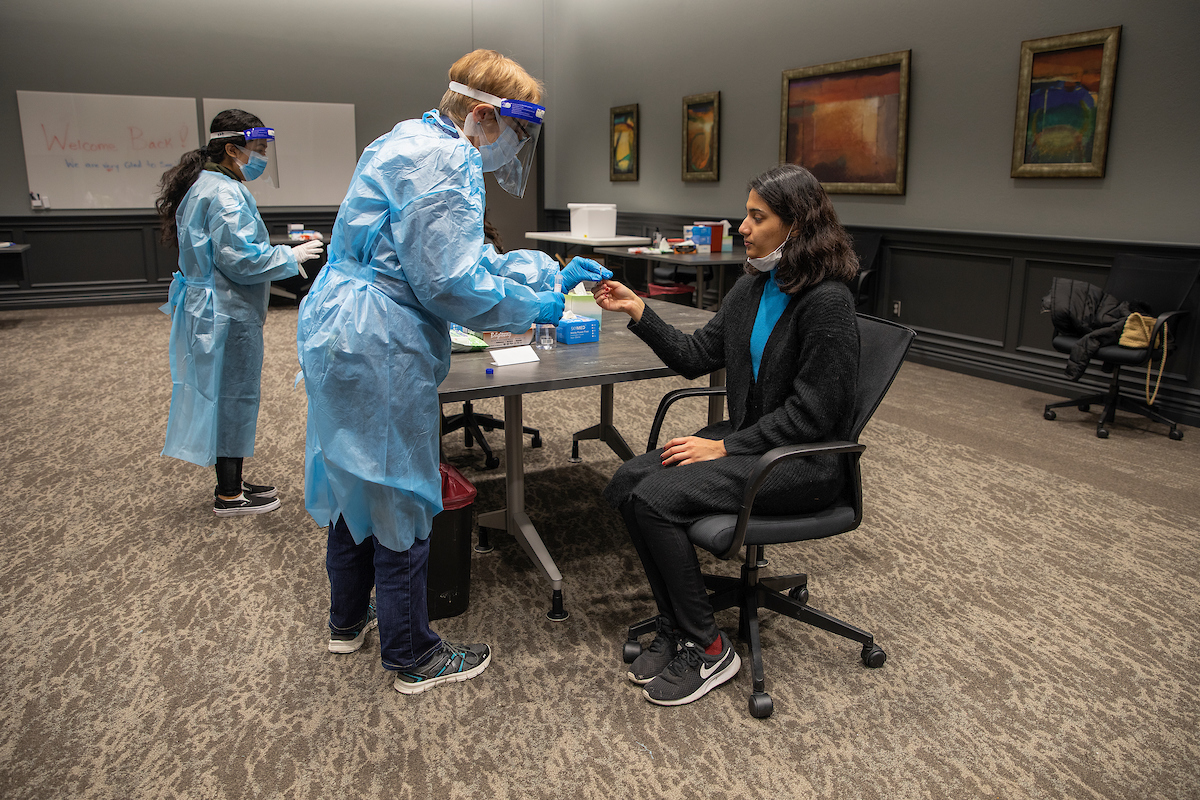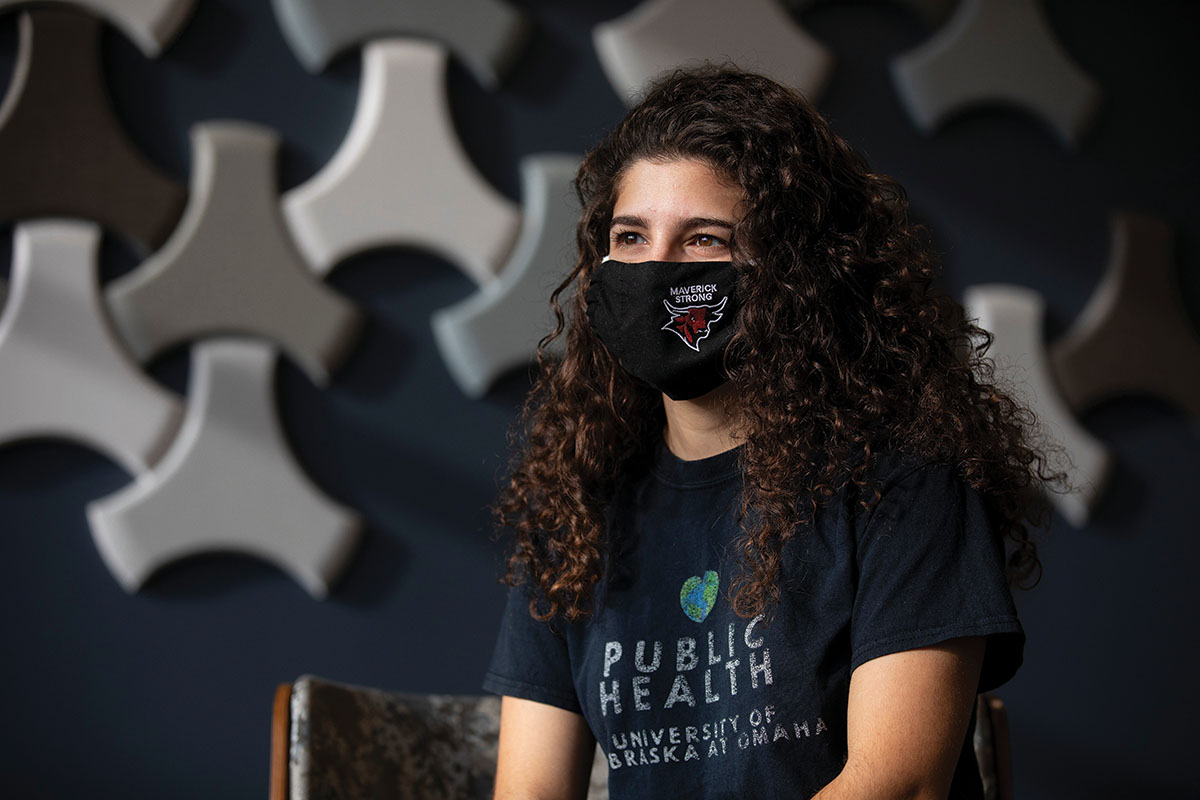 In June 2020, UNO and the University of Nebraska Medical Center (UNMC) established the Office of Health Security to promote and protect the health and safety of students, faculty and staff on issues related to COVID-19 and other public health topics of concern.
Over the last academic year, the office also provided practical, experiential learning opportunities for Public Health and Kinesiology students from the School of Health and Kinesiology (H&K).
H&K student Nya Khor envisioned making a career out of helping others early on in life. It's why she selected Public Health as a major and became a certified nursing assistant. That same vision is what led her to become a member of the Office of Health Security's student staff.
Stationed at UNO's COVID testing center in the Scott Conference Center, Nya and a team of H&K students played a role in testing hundreds of UNO students, faculty, and staff every week as part of UNO's Maverick COVID response. The work could be tiring, Nya said, but the experience and the interactions she had with patients each day made it worthwhile.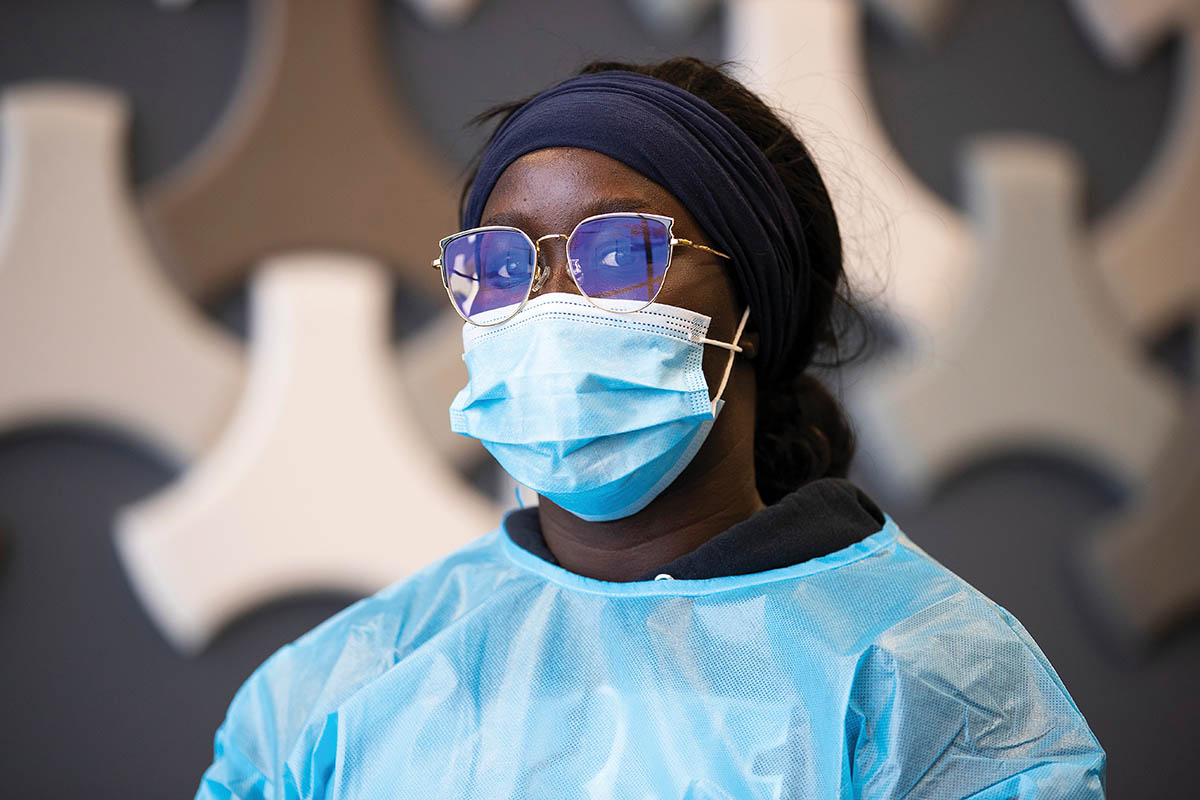 "Usually when they came in the first scary thought that they had was 'oh my gosh, it's the nasopharyngeal when they go all the way back, and I don't want to be uncomfortable,'" she said. "Just telling them that it is a nasal swab, I could see the relief on their face."
Rhea Flowers, a testing center staff member and Public Health student, couldn't picture herself on the sidelines during the pandemic. The responsibilities left her exhausted some nights, but she saw the work as valuable experience and doing her part to make a difference.
"Coming in and getting tested is how you help your community out," she said. "With every test, you help prevent someone else from being exposed to the virus."
Kinesiology alumna and graduate student in the Physical Activity in Health Promotion program, Arissa Bavari, was on the front lines of UNO's contact tracing efforts.
Arissa was one of six students who were the calming presence on the other end of a phone, walking individuals through what to do after a potential COVID exposure. Some of the many questions she fielded daily included: "What's going to happen if I miss a test? Where can I quarantine? What happens if I test positive?"
While hands-on work was valuable in an academic and career sense, providing students with comfort and relief is what Arissa found most fulfilling.
"Hearing that shift in their voice of 'now I'm calm, now I'm okay,'" Arissa said. "I liked that."
Public Health instructor, Marcia Adler, Ph.D., recruited the students to earn the hands-on experience.
As former director for UNO Health Services, Adler was a part of the university's H1N1 preparedness efforts and that experience inspired her to better equip her students for future pandemics, which included pandemic scenario planning part of the classroom experience for her Public Health courses.
"We are used to working in the community. The students who work with me understand that's one of my core values – that we are part of the community," said Adler.
"So, when I started talking about this, it was 'How do we get signed up? What do we do next?' We had tons of interest right away."
---
This story appeared in the most recent issue of the College of Education, Health, and Human Sciences Annual Report.