Study Abroad & Global Impact Stories
---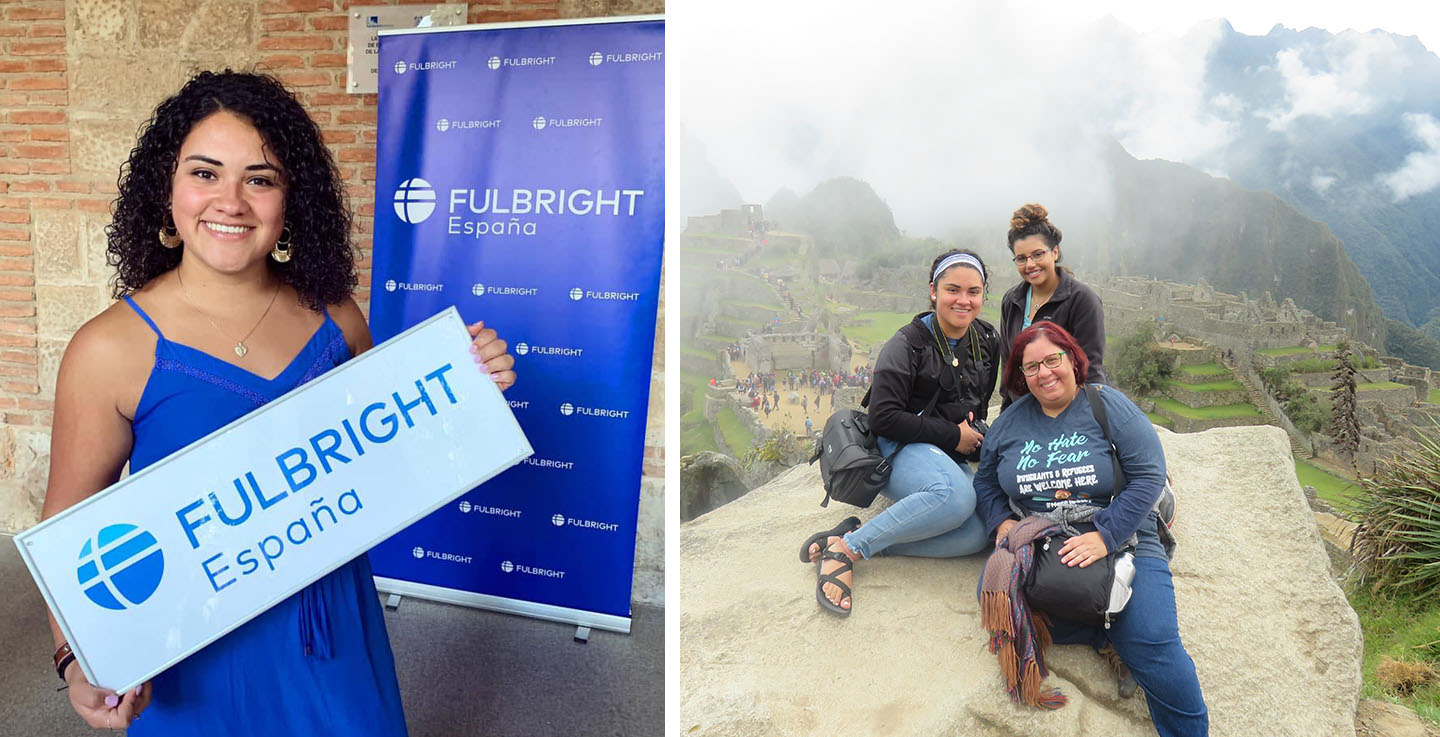 Gabriela "Gaby" Amador, BS '19
Elementary Education
Gaby Amador is spending the 19-20 academic year teaching English in Spain through the prestigious Fulbright Program. Gaby's two study abroad trips helped her gain the confidence to apply for a Fulbright award.
"While in Peru, I had the opportunity to teach English in a classroom and got invited to come back after graduation. Prior to this, I never considered starting my teaching career abroad, but the small opportunity to teach in Peru was enough to spark the interest. I began to research teaching abroad programs, even if it was a commitment of a few months. I explored programs in Honduras, Peru, Europe, some programs within the United States, and came across the Fulbright U.S Scholar program. If accepted, I could teach English for a year, in a country of my choice."

- Gaby Amador
---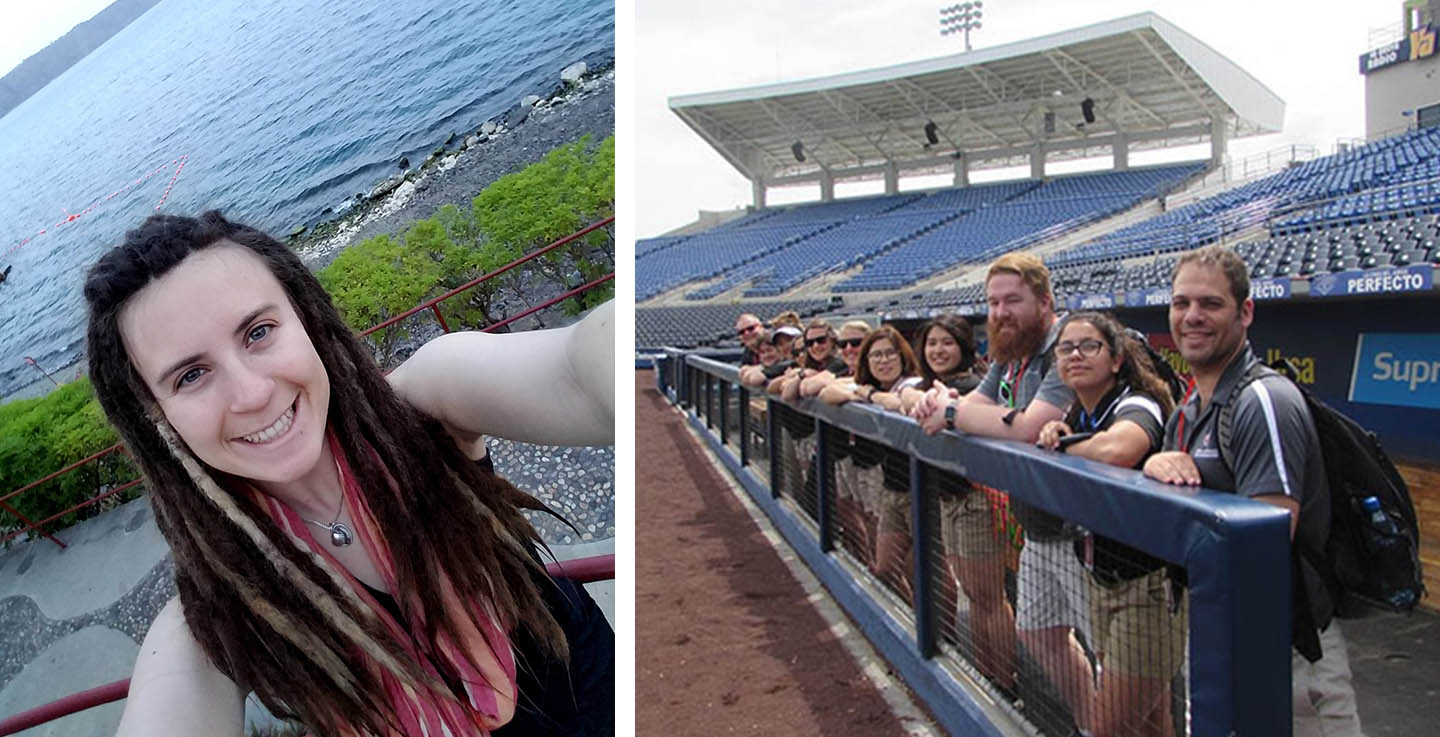 Christine Center, MA '18
Athletic Training
A group of nine students from the School of Health and Kinesiology (H&K) recently traveled far beyond the classroom—and the country—for a soccer- and sports-medicine-focused study abroad experience in Nicaragua.
"This was my first study abroad experience and I have nothing but good to say. I was blown away! I encourage all students to take advantage of study abroad opportunities. I was reminded that sports, and especially soccer, are a universal language. I was able to connect with many coaches and athletes that we worked with, although I did not speak the same language with them, we shared and connected in our expression of love and play of soccer."

- Christine Center
---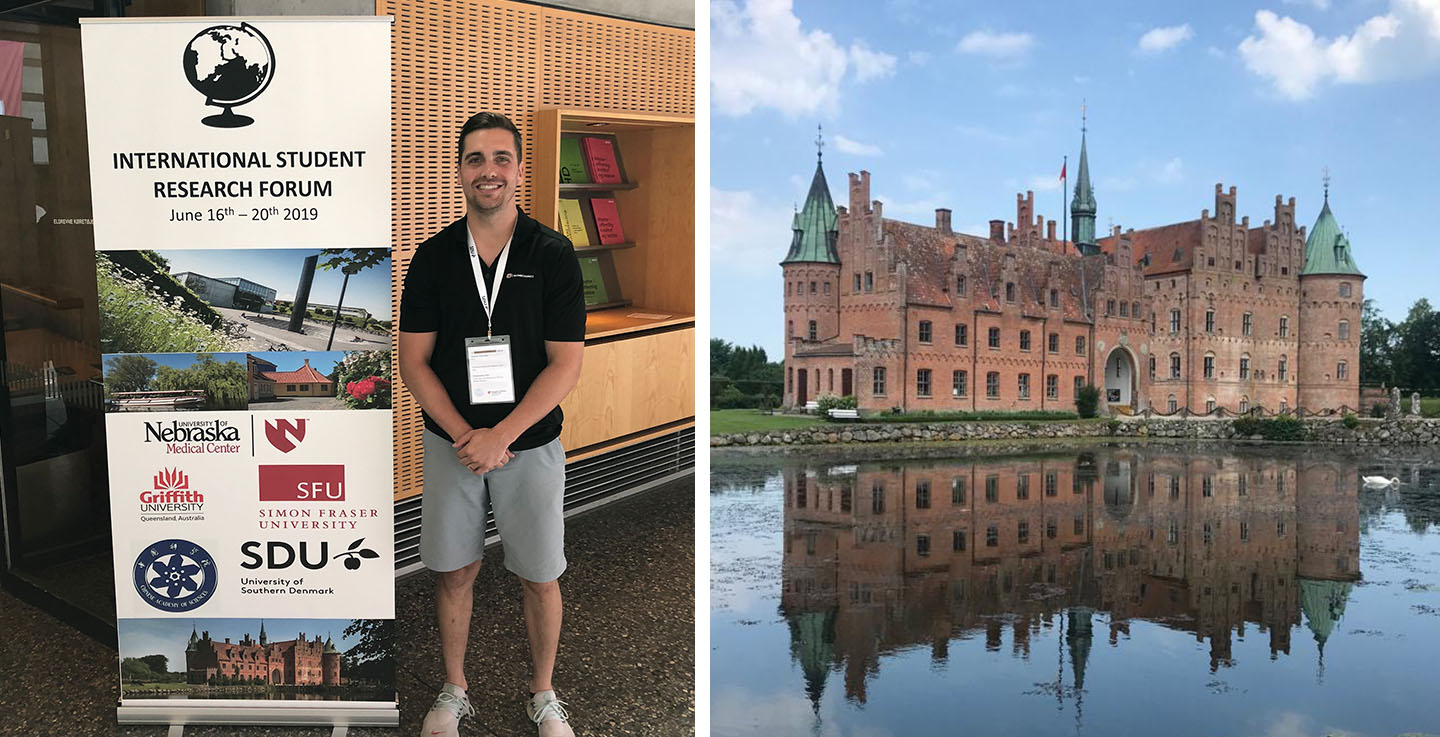 Zach Motz, MS '16 & Doctoral Candidate
Biomechanics
In June 2019, Biomechanics doctoral candidate Zach Motz was selected to present his research at the International Student Research Forum in Denmark. The forum attracts the world's brightest, upcoming scientists and provides an opportunity to showcase world-class education and research.
"I enjoyed talking to other PhD students from different parts of the world about their programs, their hardships, their timelines, their awards/publications, and their futures. It really helps put into perspective the struggles and triumphs all PhD students go through, and helps you realize that other people (a lot of them) are going through the exact same thing you are."

- Zach Motz
---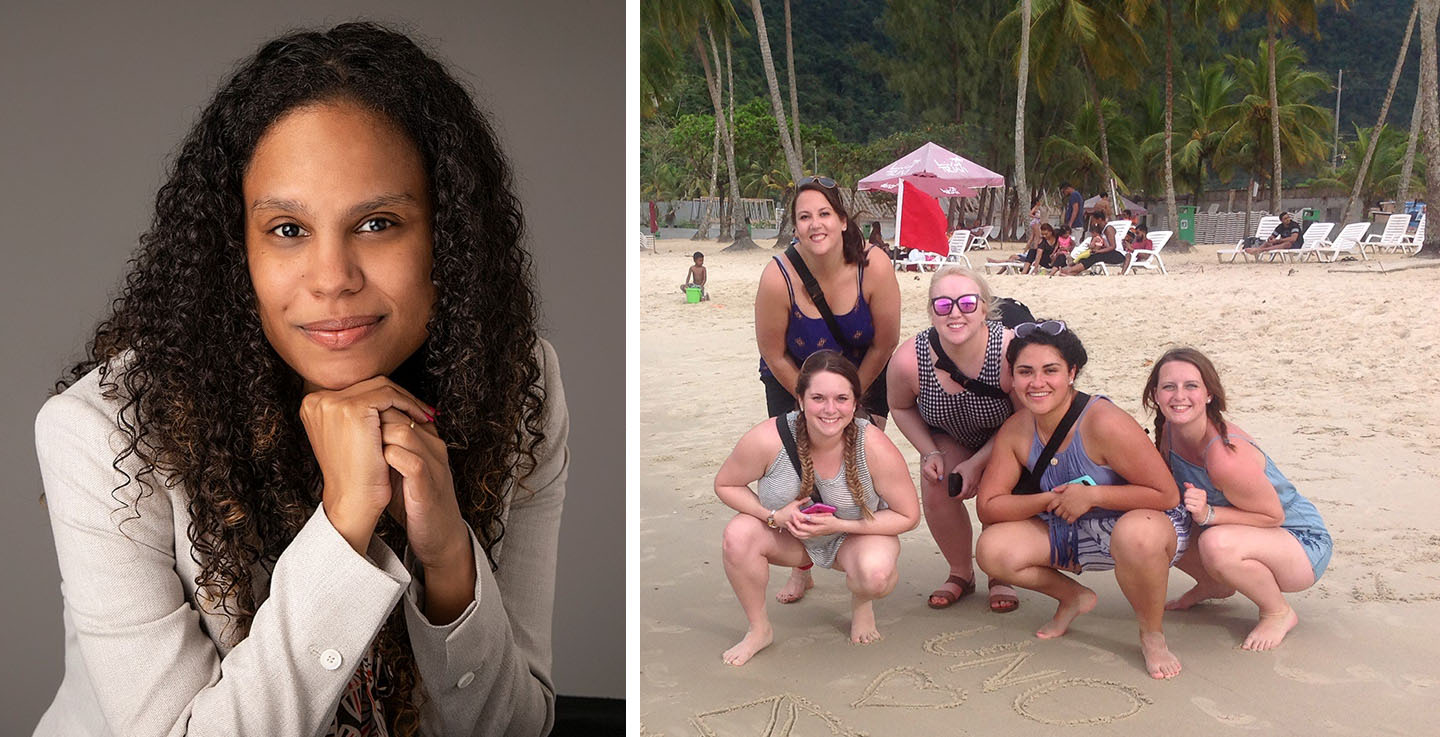 Dr. Kerry-Ann Escayg
Assistant Professor of Early Childhood
Led by Dr. Escayg, the global experience course Early Childhood Education in the Caribbean is designed to introduce teacher candidates to early childhood teaching and learning approaches, young children's play, and to examine how culture influences early learning paradigms in the Trinidadian context.
"By participating in this course, students expanded their collective understanding of early childhood education from a more diverse perspective; strengthened their observational and analytical skills as applied to both teaching and research practice; and reevaluated their current perspectives on play by developing an awareness of the diverse range of play activities common to cultural and national contexts different from their own."

- Dr. Kerry-Ann Escayg
---

Upcoming Study Abroad Opportunities
| Semester | Unit or School | Course | Faculty | Contact |
| --- | --- | --- | --- | --- |
| Spring 2021 | Teacher Education | Xalapa Designated ESL global experience section of TED 2050 | Dr. Sandra Rodríguez-Arroyo | |
| May Session 2021 | Teacher Education | London Designated global experience section of TED 2200 | Dr. Ferial Pearson and Dr. Derrick Nero | |
| Spring 2022 | Teacher Education | Barbados Designated ECE global experience section of TED 2250 | Dr. Kerry-Ann Escayg | |
| May Session 2022 | Teacher Education | Costa Rica Designated global experience section of TED 2100 | Dr. Saundra Shillingstad | |
| Spring 2023 | Teacher Education | Vera Cruz Designated ESL global experience section of TED 2050 | Dr. Sandra Rodríguez-Arroyo | |
| May Session 2023 | Teacher Education | London Designated global experience section of TED 2200 | Dr. Ferial Pearson and Dr. Derrick Nero | |
---

Resources for Students & Parents
---
UNO Education Abroad
For more information about studying abroad, please contact:
UNO Education Abroad
Arts & Sciences Hall 220, Dodge Campus
402.554.3168
unostudyabroad@unomaha.edu