Student Involvement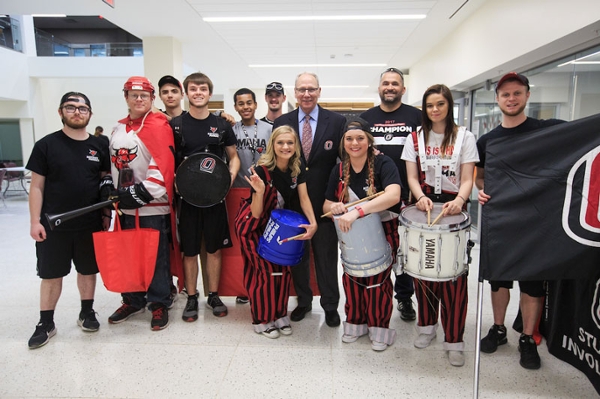 Boost the value of your MBA experience by getting involved. UNO is large enough to offer you opportunities to participate in a wide range of programs—from traditional Greek organizations to athletics. Yet UNO is small enough for you to create and lead organizations that stimulate your personal and professional interests. UNO has specifically designed programs and services to support and enhance your time at UNO. Visit the Student Life webpage for more information.
MBA Association
The UNO MBA Association provides an excellent opportunity to network with fellow MBA students, faculty and alums. For more information about the MBA Association, please contact one of the MBAA officers or visit their Facebook page here.
MBAA Officers
President: Ru Ng
Vice President: Omar Al Mulki
Secretary: Open
Treasurer: Joel Tapsoba
Fall 2018 MBAA Events
September 14th - Dean's Party
Broadmoor Clubhouse in Aksarben Village from 5:30-8:30 p.m.
November 9th - MBAA Social Networking Event
Liv Lounge in Aksarben Village from 5:00-7:00 p.m.
November 30th - MBAA meeting, election of new officers
Mammel Hall 3:00 - 4:00 p.m.
Spring 2019 MBAA Events
January 14th & 15th - Meet & Greet
Meet our newly elected officers and learn more about how you can get involved in the MBA student association!
Mammel Hall Atrium 5:00 – 5:45pm