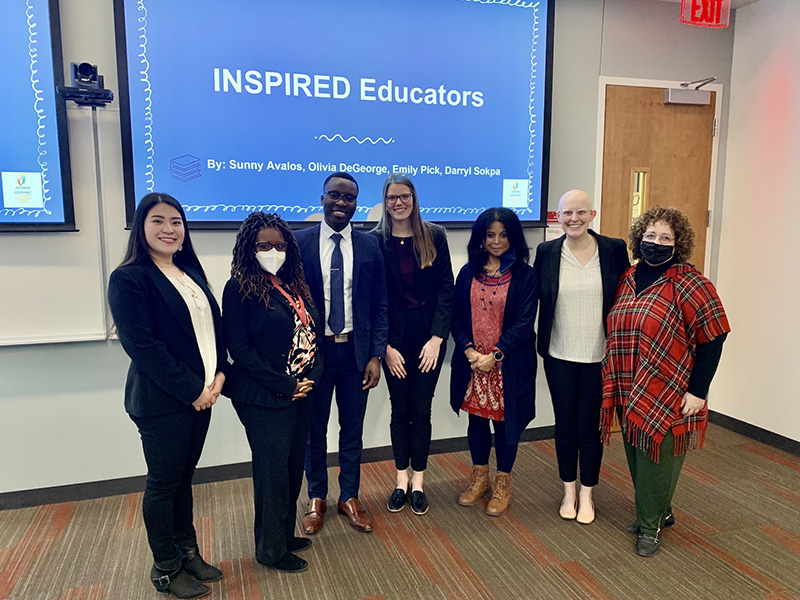 In the UNO MBA Capstone Course, students conduct an integrative applied project for a local organization, including non-profits, small businesses, startups and government organizations.
---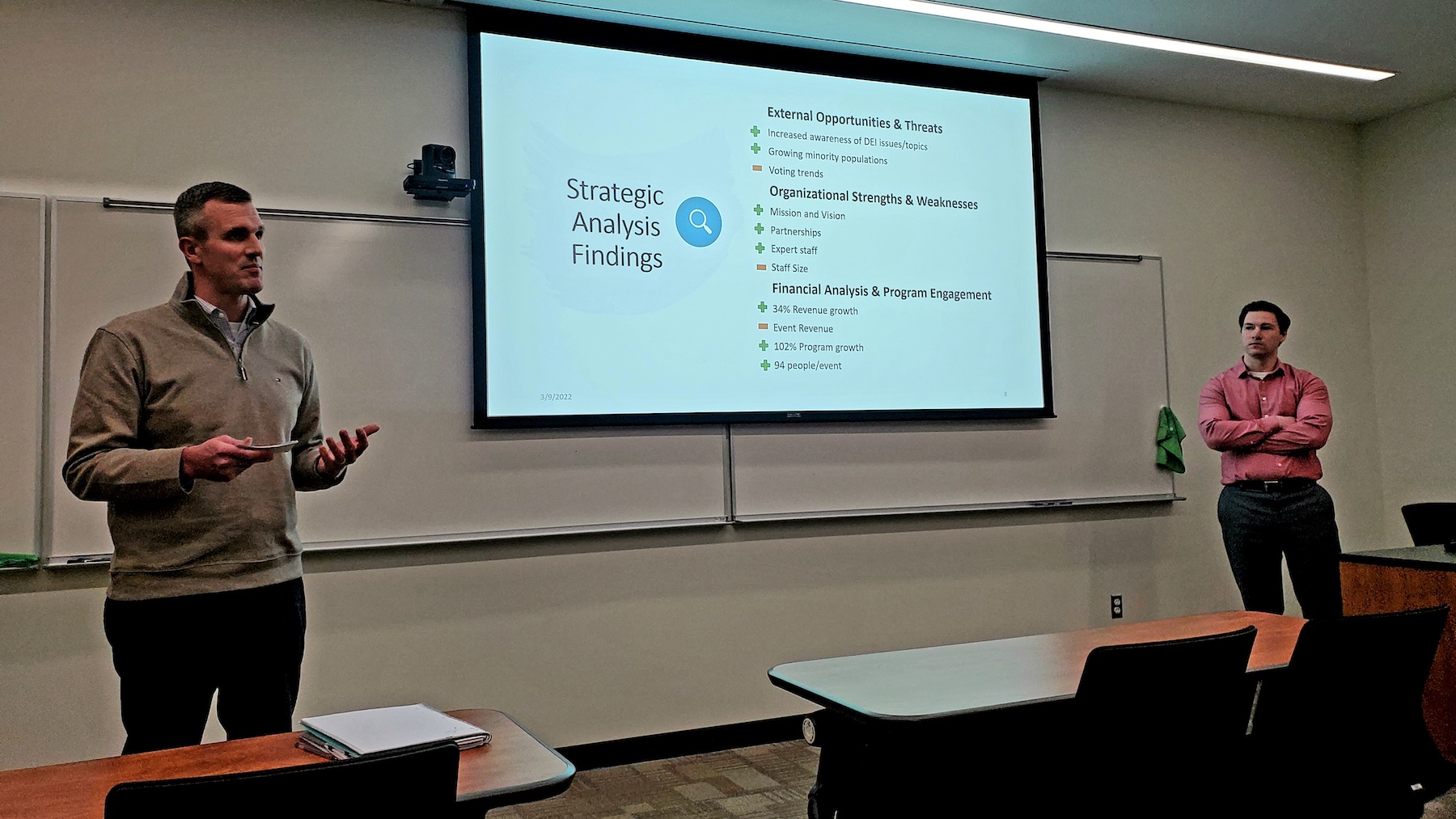 Inclusive Communities: MBA Capstone students worked as a team to help Inclusive Communities with internal engagement using skills gained from the MBA program to recommend solutions to enrich the volunteer program.
---
Past Course Clients
---
Homeland Security Investigations

A duo of MBA students worked with the Homeland Security Investigation (HSI), Human Rights Violators and War Crimes Center (HRVWCC) over a period of eight weeks as part of their project focused Capstone
Read the Press Release
What our clients are saying
Louise Winter-Midwest Minor Medical, Spring 2020
"Thank you so very much for allowing Midwest to take part in the Capstone project and for assigning such a smart, creative, and effective team to work on our concerns! Their research methods and depth were impressive to say the least! They developed and explained such a clear road map for Midwest, and I have already set their plan in motion. I am sure we will be reporting great things going forward!"
---
Dr. Trace Lasley- Homeland Security Investigations, Fall 2020
" I found each team's tracking of the illicit activity and the specific name of persons and corporations mentioned to be most valuable. I also think it's a great partnership to have with a university and a valuable educational opportunity for the MBA students to learn more about how their degrees can be used in creative ways to assist the common good."
What Our Students are Saying
---
Nicole Rein, MBA Student 2020
"Taking the concepts and frameworks from Strategy to then build on them from a consulting perspective in the Capstone solidified why I chose to further my education."
---
Blaine Richter and John Cronin, Spring 2021
"We are really excited to be working with DHS on this project. Corruption in South Sudan provided a unique challenge to our team, and we were able to utilize some methods that we don't usually get to see in action to tackle the project."