Fall 2021
MBA Orientation
Wednesday, August 18th | 6:00 - 7:00pm CST | Online
New students please contact the MBA office for more information and the registration link.
CBA Career & Internship Fair
Tuesday, September 14 | 11:00am - 2:00pm CST | Mammel Hall
Wednesday, September 15 | 1:00 - 4:00pm CST | Virtual Event on Handshake
Students in the College of Business Administration can connect with employers from a variety of industries who are actively recruiting for career and internship opportunities.
Students are encouraged to have their resume polished and review the list of employers that will be attending.
While this is a virtual fair, professional attire is still strongly encouraged. Should you need assistance finding professional clothing, please e-mail us at unocareercentercba@unomaha.edu.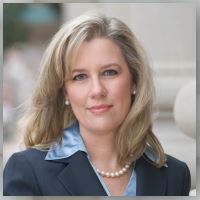 MBA Fall Leadership Seminar - Cynthia Cooper
Thursday, September 16th | 6:00 - 7:00pm CST | Mammel Hall 162
The MBA program is excited to partner with the UNO School of Accounting and the Schumacher Ethics series to bring Cynthia Cooper, to UNO for the MBA fall leadership seminar. The event will be held on Thursday, September 16, from 6:00 - 7:00PM CST.
Cynthia Cooper is an internationally recognized speaker, best-selling author and consultant. Cynthia was named one of Time Magazine's Persons of the Year. Cynthia and her team unraveled the fraud at WorldCom, to date one of the largest corporate frauds in history. Cynthia served as Vice President for MCI where she and her team helped the company move forward and successfully emerge from bankruptcy. Prior to joining MCI, Cynthia worked in Atlanta, Georgia for PricewaterhouseCoopers and Deloitte & Touche.
Register for the LiveStream Event here.
UNO MBA Online Information Session
Wednesday, September 22nd | 12:00 - 1:00pm CST | Online
Join us for an online information session to learn more about the MBA program structure, admission process, and life as a UNO MBA student.
MBA Speed Advising
Wednesday, September 29th | 11:00am - 1:00pm & 4:30 - 6:30pm CST
Online Event
Are you ready to take the next step in your education? Learn more about the UNO MBA program during a speed advising session.
Meet with an advisor for a 20-minute appointment tailored to you.
Review your transcript to answer questions about admissions, coursework and scheduling.
ACDC All Majors Career Fair
Monday, October 11th | 1:00 - 4:00pm CST | Scott Conference Center
Thursday, November 4th | 11:00am - 2:00pm CST | Virtual Event on Handshake
The All Majors Career & Internship Fall Fair is an opportuinty to connect with full-time, part-time, internship and volunteer experiences. Schedule a time to have private conversations with company representatives or attend group sessions.