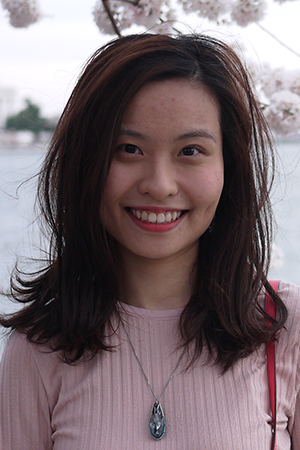 Mia (Ze) Zhu, PhD
Assistant Professor
402.554.2452
---
email:
office:
area of focus:
Industrial Organizational Psychology
Additional Information
Background
Dr. Zhu will be accepting new students beginning Fall 2022.
Dr. Ze (Mia) Zhu is an assistant professor in the Industrial and Organizational Psychology program at UNO. She received her PhD in Industrial and Organizational Psychology from George Mason University in May 2021. Her research interests include occupational health psychology (e.g., employee well-being, recovery from work stress, supervisor support for recovery, work-life balance) and research methods. Her ultimate goal is to help employees have a healthy, happy, and sustainable working life.
Teaching
Courses Taught
Social Psychology, Fall 2021
Industrial and Organizational Psychology, Fall 2020
Psychological Tests and Measurements, Fall 2019
Research Interests
Employee well-being, recovery from work stress, and work commuting
Research methods
Publications
Zhu, Z., Tomassetti, A. J., Dalal, R. S., Schrader, S., Loo, K., Sabat, I., Alaybek, B., Zhou, Y., Jones, C. & Fyffe, S. (In press). A test-retest reliability generalization meta-analysis of judgments via the policy-capturing technique. Organizational Research Methods.
Da, S., Zhu, Z., Cen, H., Gong, X., Siu, O. L., & Zhang, X. (2021). Psychological capital, positive affect, and organizational outcomes: A three-wave cross-lagged study. Journal of Pacific Rim Psychology, 15, 1-13.
Kuykendall, L., Zhu, Z., Craig, L. (2020). How work constrains leisure: New ideas and directions for interdisciplinary research. Journal of Leisure Research, 51(5), 635-642.
Kuykendall, L., Lei, X., Zhu, Z., & Hu, X. (2020). Leisure choices & employee well-being: Examining the well-being benefits of TV compared to other leisure activities. Applied Psychology: Health & Well-Being, 12, 532-558.
Zhu, Z, Kuykendall, L., & Zhang, X. (2019). The impact of within-day work breaks on daily recovery processes: An event-based pre-/post-experience sampling study. Journal of Occupational and Organizational Psychology, 92, 191-211.
Sheng, X., Wang, Y., Hong, W., Zhu, Z., & Zhang, X. (2019). The curvilinear relationship between daily time pressure and work engagement: The role of psychological capital and sleep. International Journal of Stress Management, 26, 25-35.