UNO Biophysicist Receives Grant to Study Nanomaterials with Medical Applications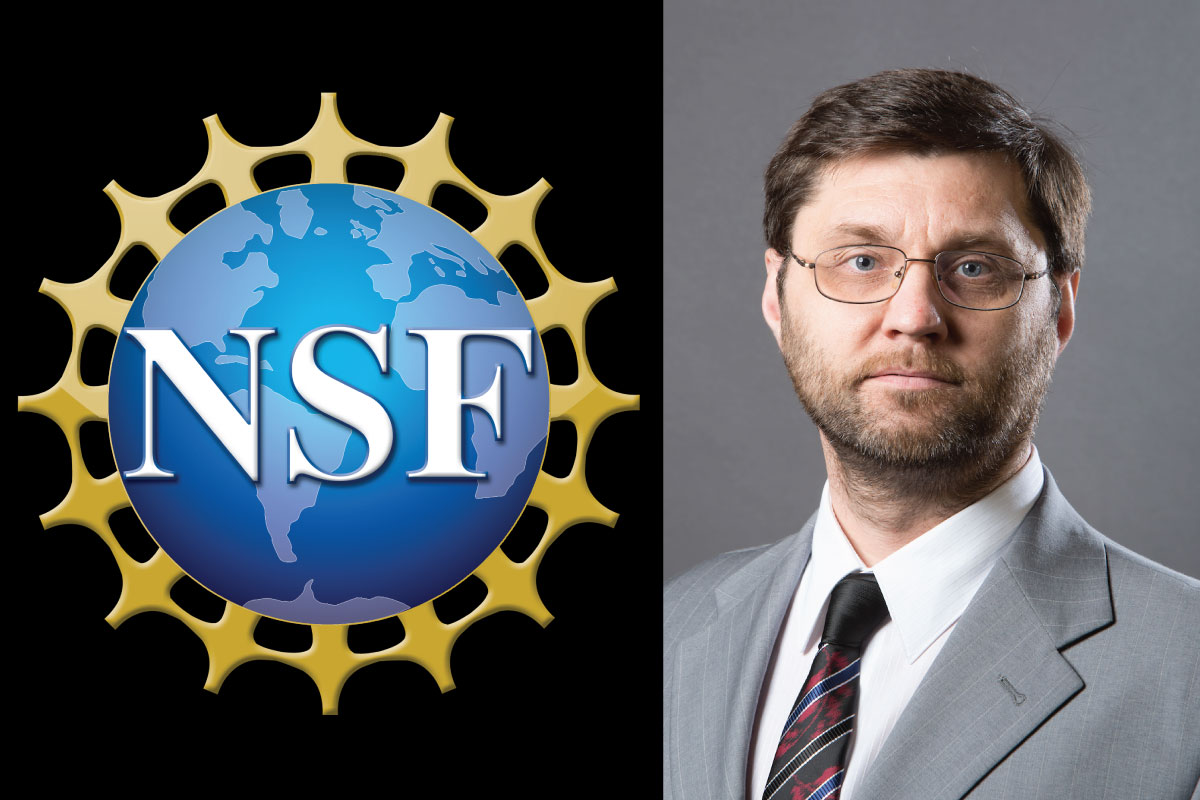 UNO biophysicist Alexey Krasnoslobodtsev, Ph.D., in collaboration with colleagues, was awarded an $814,324 grant from the National Science Foundation to study a new class of biomaterials that respond to external stimuli and to develop Nebraska's growing biotechnology workforce.
The materials, called programmable nucleic acid nanoparticles (NANPs), will be suitable for a broad range of biomedical applications.
"Imagine an improved band-aid that is constantly monitoring the wound's environment," Krasnoslobodtsev stated. "When detecting bacterial infection, these materials could swell to seal the wound and inject just the right amount of antibacterial substance."
Another possible application of the funded research is in bioimaging. These new materials could act as beacons that light up only when bound to certain malignant tumors. "This would allow a surgeon to precisely excise just the dangerous chunk," Krasnoslobodtsev says.
The project is a collaboration with Krasnoslobodtsev joined by biochemists at the University of North Carolina at Charlotte and computational scientists at North Carolina State University. The collaboration will establish the general rules of making these next generation materials with high sensitivity and responsive to very small changes in external stimuli.
Joining the research team will be undergraduate physics majors in UNO's biomedical physics concentration and area high school teachers and students. "These skills will translate into job opportunities for trainees in the growing area of nanotech research and expand Nebraska's biotechnology workforce," stated Krasnoslobodtsev.
---
This material is based upon work supported by the National Science Foundation under Grant No. 2204027. Any opinions, findings, and conclusions or recommendations expressed in this material are those of the author(s) and do not necessarily reflect the views of the National Science Foundation.