Dr. Jay Irwin Named Director of UNO Women's and Gender Studies
contact: Courtni Kopietz - College of Arts and Sciences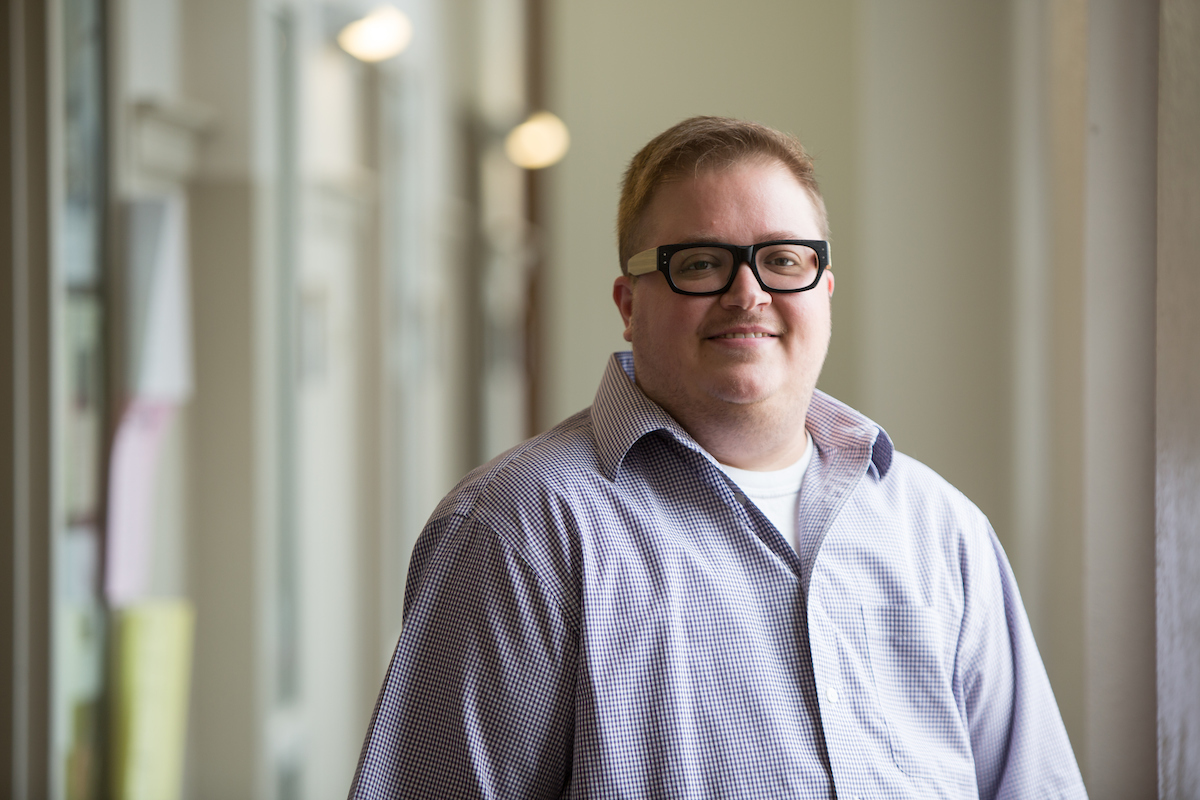 The UNO Women's and Gender Studies program is excited to welcome Dr. Jay Irwin as the new program director. Irwin is an Associate Professor of Sociology, and his primary research focuses on LGBTQ health, particularly the health and well-being of transgender individuals.
"This role spoke to me as teaching WGS students are some of the most exciting courses I've had opportunity to teach at UNO," Irwin says. "Students who want to dig into gender and sexuality content remind me of myself in undergrad, and I want to help these students thrive and find the areas of scholarship that really feed their interests."
Irwin serves on multiple collaborative groups including: MSHRC: Midwest Sexual Health Research Collaborative, NECTAR: Nebraska Collaborative for Transgender Research, PTRN: Professional Transgender Resource Network , Huespring, UNO's Lavender Graduation Committee, Advisory Board Affiliate for University of Wisconsin-Stout's Graduate Certificate in Sex Therapy, and is an Advisory Board Member of the National Coalition for LGBT Health. He also holds a courtesy appointment in Public Health at University of Nebraska Medical Center.
Irwin brings his extensive background in academic research and service to the role, and he said he's looking forward to engaging with students on gender and sexuality studies.
"Student mentorship is probably the thing I look forward to the most and getting to advocate for marginalized students at a level that I'm not typically able to access within a normal faculty role," Irwin says. "UNO has amazing students, and they need champions to really celebrate them."
Irwin will take the place of the program's longtime director, Dr. Karen Falconer Al-Hindi, who stepped down from the position to move back to UNO's Geography and Geology program full-time.
"I am so very grateful to have had the opportunity to work with this faculty, our phenomenal staff, and the incredible students who have chosen one of our degree programs," Falconer Al-Hindi says. "I feel strongly that the time has come to give someone else the chance to lead this empowering and transformative program."
Irwin is looking forward to diving into the work with an emphasis on growth and reflection.
"I want to continue to grow the program into a very intentionally inclusive and reflective place that is both academically rigorous and responsive to changing student interest and social shifts in society," Irwin says.