Congratulations to the Inaugural Fried Academy Scholarship Winners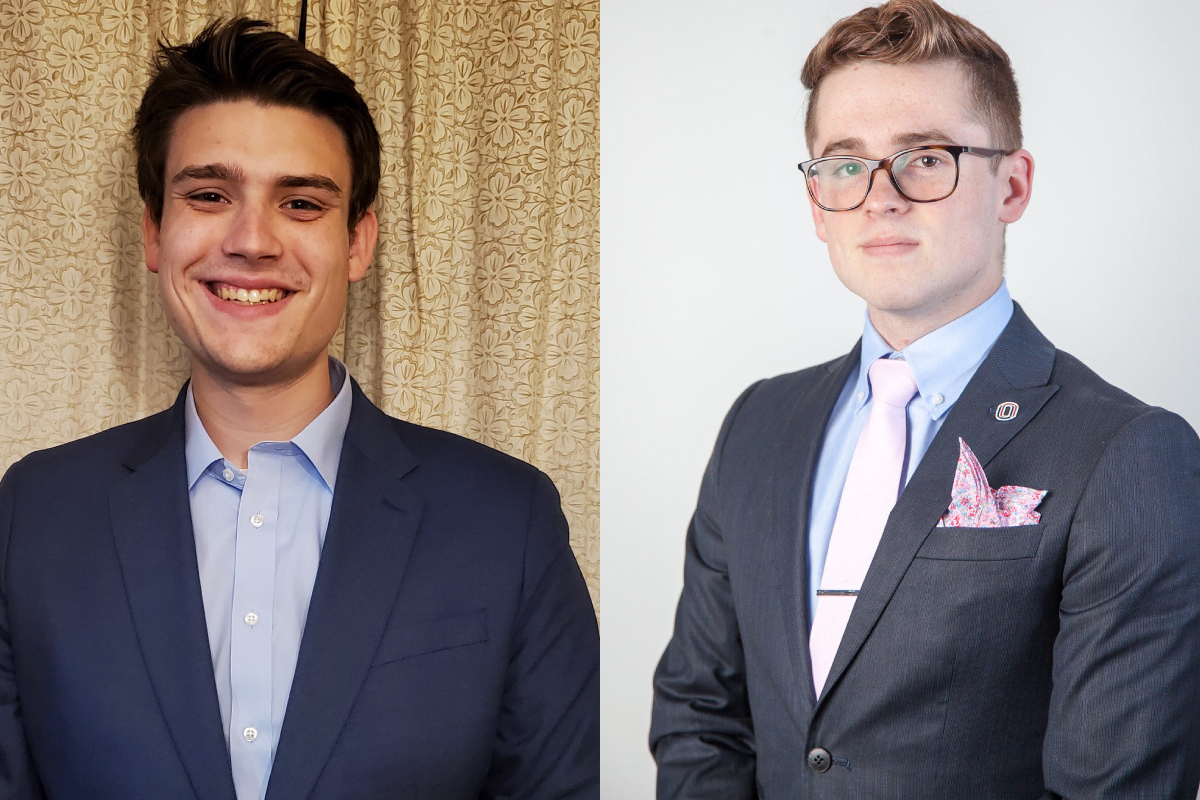 Two UNO undergraduate students, Dalton Meister and Eli Wibel, are the first recipients of the Fried Academy scholarship which was established in the fall of 2020.
The Sam and Frances Fried Holocaust and Genocide Academy offers the scholarship to undergraduate students at UNO who are pursuing a minor in Holocaust and Genocide Studies.
"The Fried Academy recognizes the value of studying a subject as challenging as genocide and aims to support student success," says Mark Celinscak, executive director of the Fried Academy. "We congratulate the winners of the inaugural Fried Academy scholarships."
The Holocaust and Genocide Studies (HGS) minor at the University of Nebraska at Omaha, the first of its kind in the Midwest, is designed to help students understand the causes of genocide, to draw lessons from the past and to assist them in becoming responsible global citizens. Students are provided with a comprehensive, interdisciplinary approach to genocide through the study of history, political science, literature, philosophy, law, sociology, religious studies, and other offerings.
Meister, a Social Work major, says that through the minor, he has come to appreciate a core idea of global citizenship that one's identity transcends the socio-political boarders of our society.
"As a first-generation college student, I am committed to identifying and pursuing experiences that will broaden my worldview and enhance a critical mind throughout the course of my journey in higher education," Meister says. "I will utilize the funds of this generous scholarship to offset the costs of my education, develop my global citizenship, serve as a stark advocate and defender of human rights and social responsibility, and utilize it as a resource to enhance my capacity to serve my community."
I adamantly believe that education is the first and most crucial step to genocide prevention.
- Eli Wibel
Wibel is majoring in Elementary Education with an endorsement in English as a Second Language. He says that he enrolled in the minor because as a person—and a future teacher—defending human rights is one of the most important things he can do.
"Many only know the word for its association with the Holocaust and sometimes the Rwandan Genocide. This neglects the preventable genocides that are happening right now," Wibel says. "I adamantly believe that education is the first and most crucial step to genocide prevention."
The Fried Academy scholarship will be awarded to up to five undergraduate students each academic year, with award amounts valued between $500 and $2,500.
If you have a story idea, news tip, or inquiry please contact:
Courtni Kopietz | ckopietz@unomaha.edu