Fried Academy Scholarship
The Holocaust and Genocide Studies (HGS) minor at the University of Nebraska at Omaha, the first of its kind in the Midwest, is designed to help students understand the causes of genocide, to draw lessons from the past and to assist them in becoming responsible global citizens. Students are provided with a comprehensive, interdisciplinary approach to genocide through the study of history, political science, literature, philosophy, law, sociology, religious studies, and other offerings.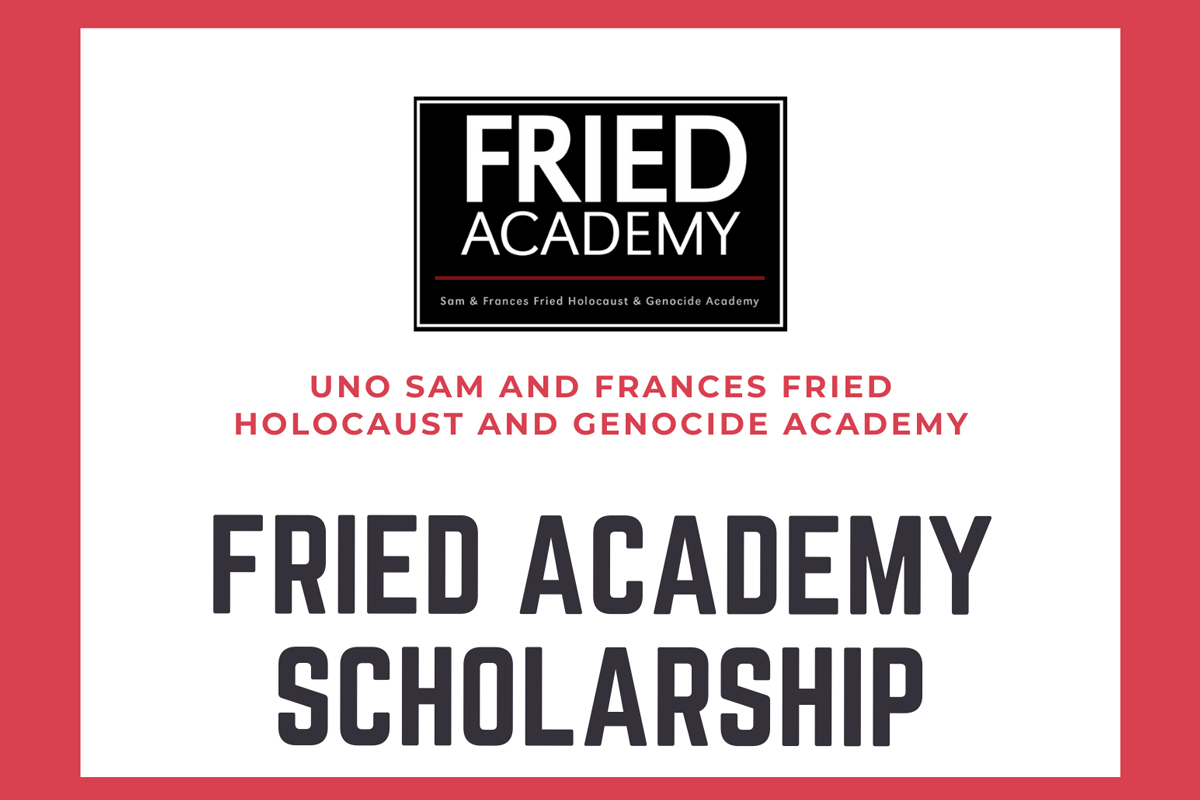 The Sam and Frances Fried Holocaust and Genocide Academy is please to offer scholarships to students pursuing a Holocaust and Genocide Studies minor.
Fried Academy scholarships will award up to five undergraduate students per year. Each scholarship is valued between $500 and $2500.
Applications due: September 1, 2020.
CRITERIA
Applicants must:
be a Holocaust and Genocide Studies minor in good standing
be a full-time student (at least 12 credit hours per semester)
Preference may be given to those who:
have demonstrated financial need
are first-generation college students
TO APPLY
See complete application here: 2020_Application. Applications are due on September 1, 2020. Please send your completed application to the Fried Academy at friedacademy@unomaha.edu. Attach the completed application form to your email.
Learn more about the Holocaust and Genocide Studies minor at https://www.unomaha.edu/college-of-arts-and-sciences/academics/holocaust-and-genocide-studies.php
If you have a story idea, news tip, or inquiry please contact:
Courtni Kopietz | ckopietz@unomaha.edu