Alyssa went on a social work study trip to Nicaragua in May 2014, and visited a maternal and child health clinic in Managua. The study trip was organized by Social Work professor Ann Coyne, Ph.D. 
Alyssa learned that this clinic was in danger of closing, and that the doctor working there had been working without pay for months. "If that health clinic had shut down, the families that lived in the village wouldn't have had access to health services anymore. The village the health clinic was in was in extreme poverty. These people they do not have money, they do not have access to quality health care, so this health clinic was extremely important."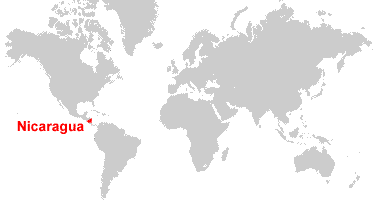 Upon returning to the United States, Alyssa worked with her church to raise enough money to keep the clinic open. "It made me realize that it didn't take a lot to do a lot.  I saw that there was a need and I did what I could, which at the time didn't feel was much, but it ended up helping them greatly."
---
Logan 
Alyssa is involved in her community to make sure it is a great place for her seven year old son Logan. "I also want to set an example for him, showing it's important to help others and give back as much as possible. Helping others is how we create a more peaceful, loving world. Without the help of other community members, we wouldn't be where we are today, and I would not have been able to accomplish the things I have accomplished. I want to make sure every family, every child has the same opportunities we had." 
Alyssa advises all students to be active in their community: "Be involved because you get to know your community better. You make change. Even if it is just taking food to somebody, that person will have a meal for a night. You are helping people in a positive way when you get involved - small things do make a difference."
Alyssa works full time as a Social Worker. 
Our Campus. Otherwise Known as Omaha.
The University of Nebraska does not discriminate based on race, color, ethnicity, national origin, sex, pregnancy, sexual orientation, gender identity, religion, disability, age, genetic information, veteran status, marital status, and/or political affiliation in its programs, activities, or employment. Learn more about Equity, Access and Diversity.
scroll to top of page